If you don't know already, here are some of our favourite reasons why beach vacations are awesome for families. We are huge fan of spending time in the water, near the water and in coastal areas, and we have some pretty amazing reasons to love this kind of family vacation. Here are some of our favourite reasons why beach vacations are awesome for families.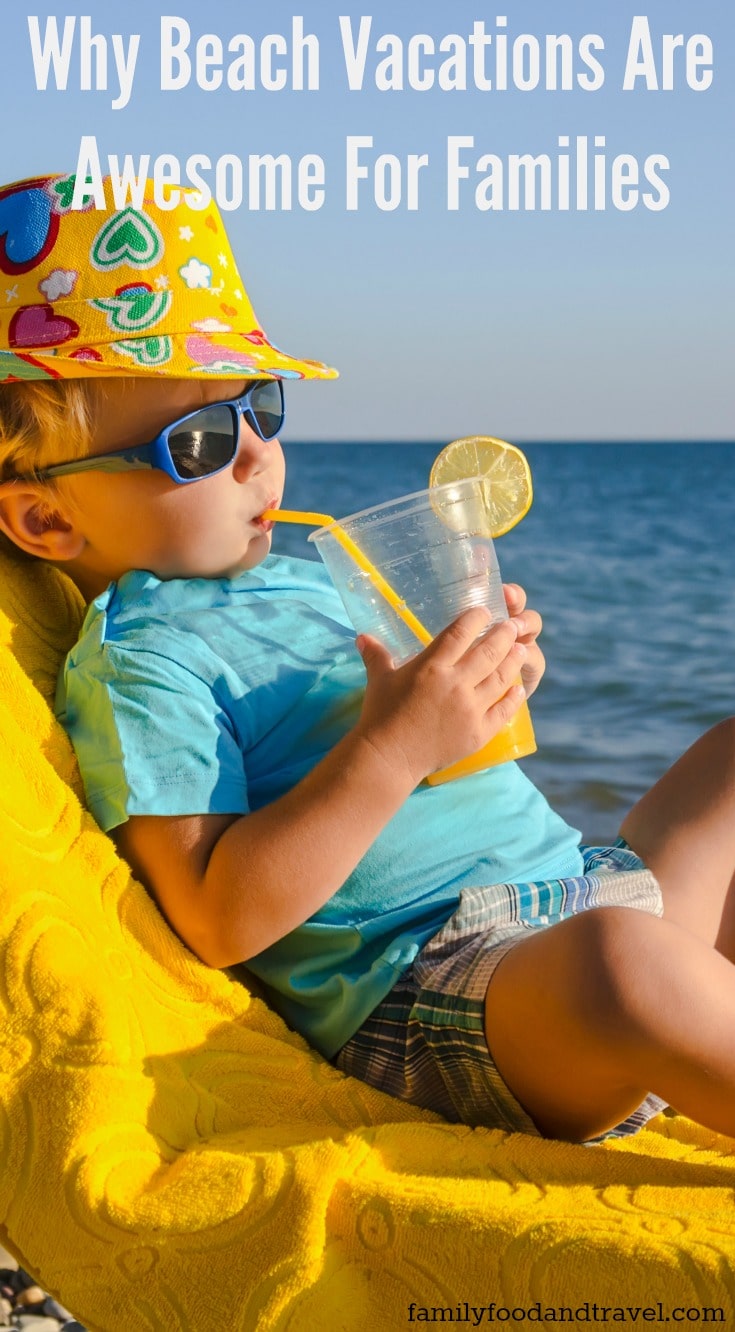 Why Beach Vacations Are Awesome For Families
Many all-inclusive options. There are literally hundreds of all-inclusive options for beach resorts. An all-inclusive vacation is ideal for a family since it covers those little extras. You will have lodging, food and even on occasion travel expenses all included in one lump sum. No worries about finding restaurants or cooking for yourself means you can simply enjoy the beach and fun time in the water with your kids. An all-inclusive resort experience can give you and your family an amazing and relaxing vacation doing some of their favorite things even on a limited budget.
Educational aspects kids won't even notice. Your kids may not even realize that your walks on the beach searching for shells, time in tide pools or even the deep water fishing you could do are all educational. To understand how things happen, you have to explain how shells wash on shore, what the purpose of tide pools are, and what kind of fish are living in a specific area. It's a wonderful way to reach your kids on an educational level while they just think they are getting fun beach time.
Something for everyone to do in one place. A beach vacation is awesome since it has so many great options for every member of your family. For the younger kids playing in the sand and shallow water is always a great time. Older kids and teens may be in the mood to explore for shells, tide pools or even look into snorkeling in applicable places. Adults can do all of the above, or simply lounge in the sun with a great book. It is a great vacation everyone can thoroughly enjoy.
Less stress for parents, so they can really enjoy the vacation time. A vacation that includes options for everyone in one area means parents aren't feeling tugged in every direction. You can simply relax knowing you don't have to drive all over the place, or even scramble for extra money to go to amusement parks, etc. to satisfy everyones expectations. Beach vacations are much more affordable, and near for almost anyone in any location. This means your budget is in tact, your stress level is low and you as a parent can truly enjoy the time with your family.
Before you leave check out these awesome Beach Hacks for Families to help make it truly the best vacation yet! And don't forget to grab some of our favourite beach gear like the [easyazon_link identifier="B0033OG86K" locale="US" tag="famfooandtr06-20″]jj cole outdoor blanket[/easyazon_link], [easyazon_link identifier="B003A0C5C8″ locale="US" tag="famfooandtr06-20″]beach toys[/easyazon_link],[easyazon_link identifier="B01162VTNW" locale="US" tag="famfooandtr06-20″]beach toy mesh bag[/easyazon_link] and some [easyazon_link identifier="B00HN98OLI" locale="US" tag="famfooandtr06-20″]water wings[/easyazon_link].
These reasons why beach vacations are awesome for families are just the tip of the iceberg. For family vacations everyone loves taking, heading to a beach is almost always on top of the list With various ages of kids and family, it's a great way to get the entire family connected in one place. Parents, grandparents, aunts, uncles, cousins and children can all come together to enjoy the beach vacation together.