After a hard personal year, I was super excited at the opportunity to cross off one of my bucket list items – seeing Garth Brooks in concert!
As a fan since his album in 1989 (hard to believe that's 26 years ago!), I've waited a long time to get to hear his beautiful voice in concert.
I desperately wanted to go to Las Vegas when he had his shows there but that was neither financially feasible nor responsible when I had twin babies at home! When tickets came available in Cleveland, Ohio within driving distance from home I called one of my best friends and we made a date. Once the stress of trying to get tickets was over we began our planning for a fantastic girls weekend in Cleveland.
The first decision is finding a fantastic hotel that is comfortable, clean, well appointed and includes a great breakfast.
As a big fan of Hilton Garden Inn hotels for family travel I knew it would be fantastic for a girls weekend getaway too.
The Hilton Garden Inn Cleveland East was in a great location for coming in and out of the city and close to shopping. Located just 15 minutes outside of Cleveland the drive in and out of the city was easy to navigate and smooth driving. We visited on a weekend and had zero issues with traffic.
Hilton Garden Inn Cleveland East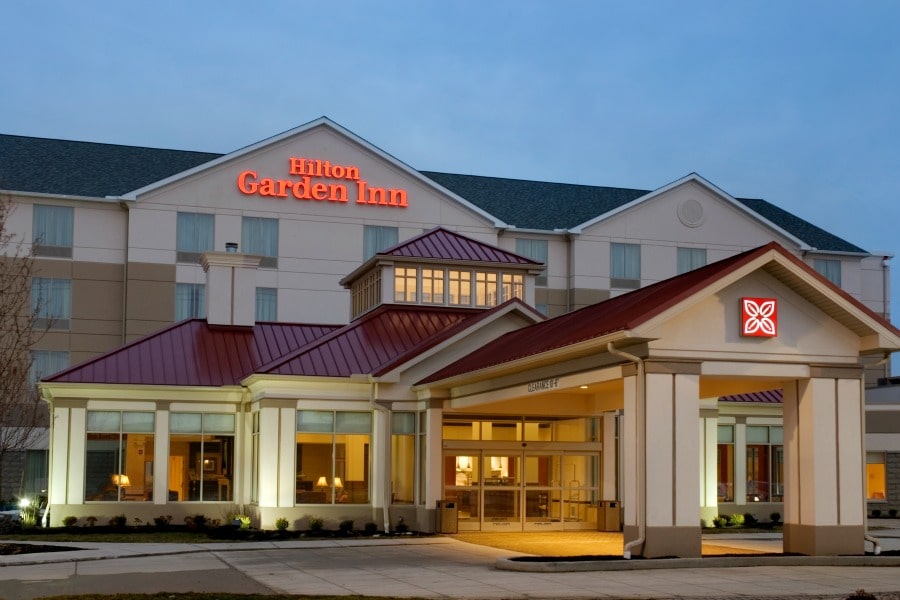 What we loved about the Hilton Garden Inn Cleveland East:
Heated indoor swimming pool and whirlpool
Complimentary Wi-fi
Business Centre with free printing
24-hour Pavilion Pantry®
Garden Sleep System® bed = the best nights sleep!
In-room microwave, refrigerator, and coffee maker
Garden Grille & Bar restaurant (my favorite breakfast while traveling!)
Delicious coffee or water available in the lobby
Fully equipped fitness center and by request you can get an in-room Stay Fit Kit®
Mail and package delivery service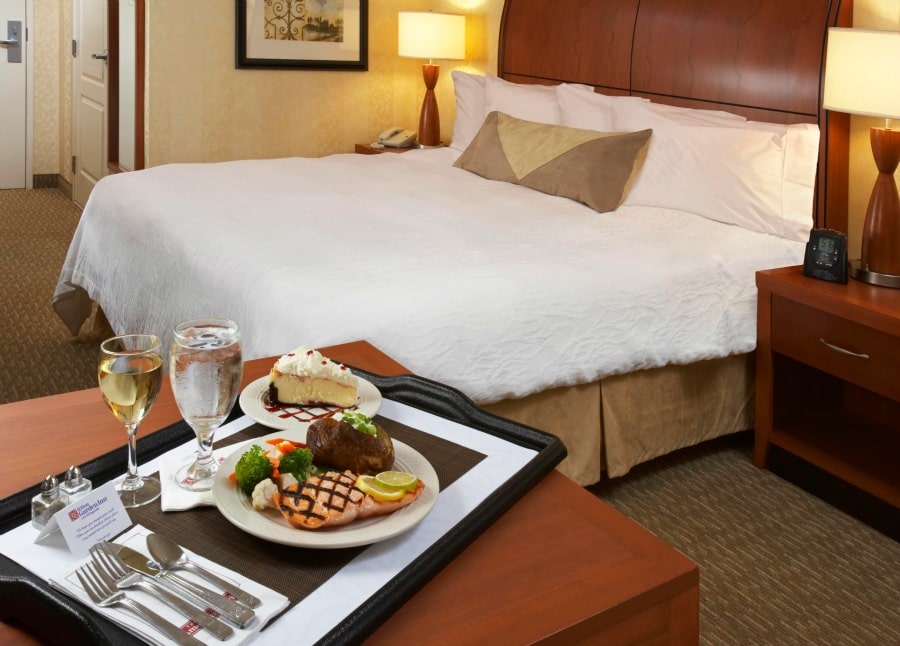 Check out some of our pictures from the trip!
After a late night at the concert and a lovely sleep in it was so wonderful to head to the Garden Grille & Bar restaurant with made to order breakfast, a continental bar, and as much coffee as you can drink!
I had a scrumptious omelet, some pastries, and yogurt plus grabbed some fruit for the drive home. A perfect way to start the day and excellent service as well.
Another great feature of the hotel is they will gladly accept packages for you. This is a great feature when you are Canadian and looking to purchase some items that only ship to US addresses.
It was great to arrive and have my boys snowsuits there in a box ready for me! Safe, secure and easy.  We loved our stay at the Hilton Garden Inn Cleveland East and would highly recommend it to those heading to Cleveland for family, personal or business travel.
Check out our road trip experience in the Ford Escape and our Instagram's from the trip:
Disclosure: I received this hotel stay at no cost in exchange for my review. As always all opinions are my own. Photographs are courtesy of Hilton Garden Inn and used with permission.