It's no secret that I love to bake and with that love of baking comes oodles of baked goods that need to be given to a good home. Whether it's our new recipe for Salted Chocolate Chunk Cookies  or a family favourite like Buttery Sugar Cookies we gave a lot of homemade gifts made with love from our kitchen. Giving homemade gifts to a hostess, friend or family member is giving a piece of yourself. I think it's great to be able to say that I used my special ingredient "love" in their gift. As the Grinch told us "Maybe Christmas doesn't come from a store." Plus, as my boys get older I enjoy involving them in our baking and gift giving because it teaches them life skills, gratitude and the importance of giving. They also make great taste testers too!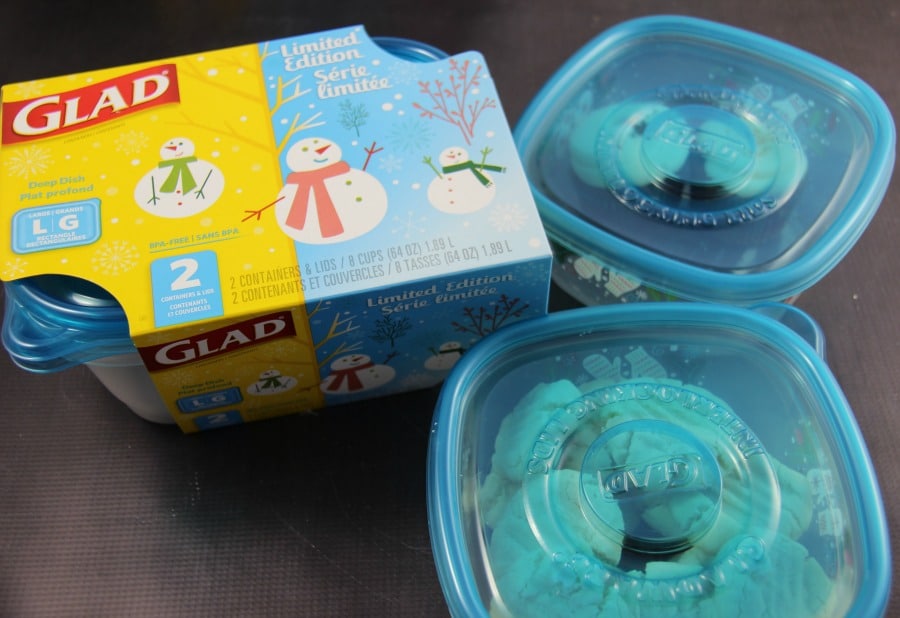 This year our gifts were given in GLADs Holiday Edition Products. Not only are they products that can be used on a daily basis but with Winter designs they can be used long after the holidays.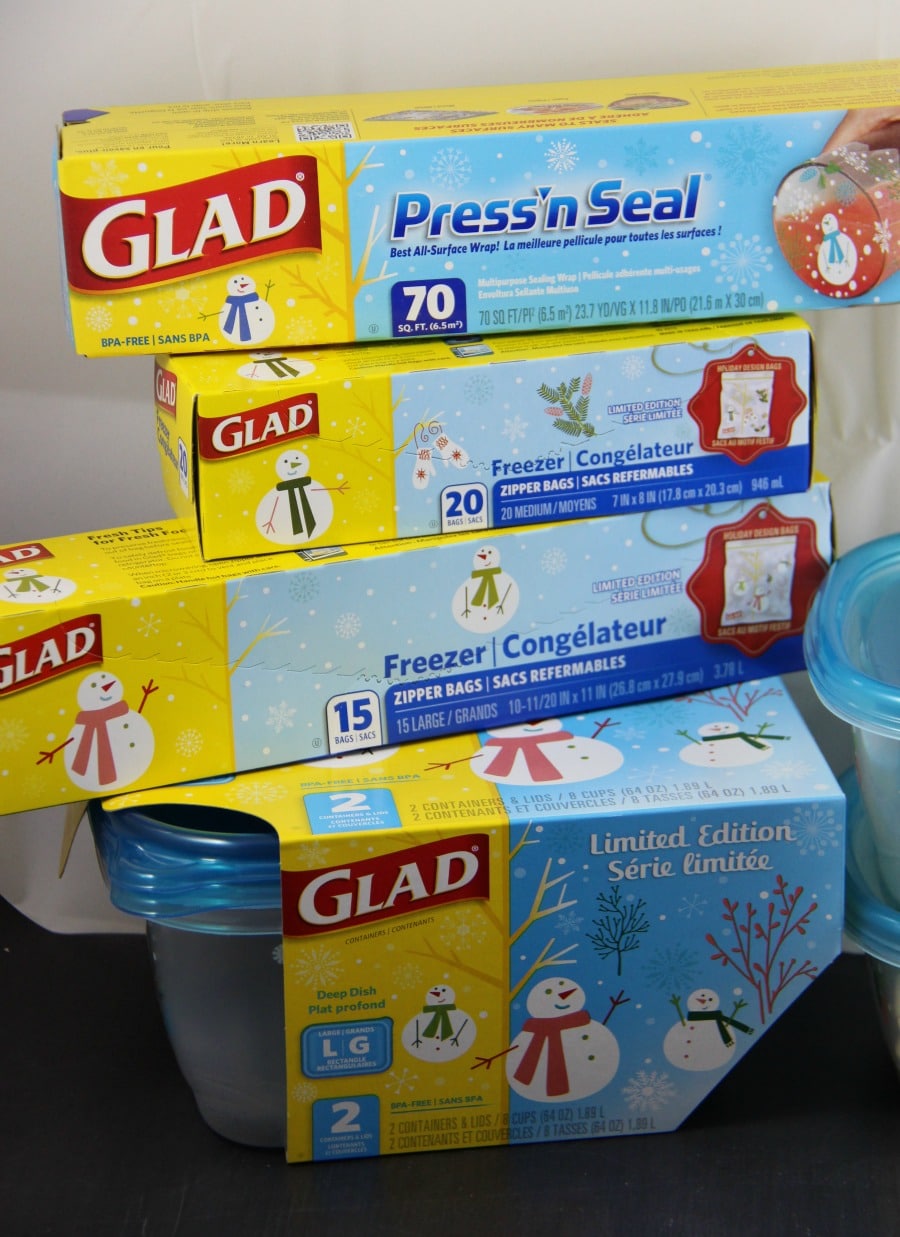 GLAD® Limited Edition Holiday Products Include:
GLAD® Holiday Press 'n Seal food wrap
GLAD® Holiday Freezer Zipper Bags – Medium and Large sizes
Holiday GLAD® Tall Entree Containers
GLAD® Holiday Deep Dish Containers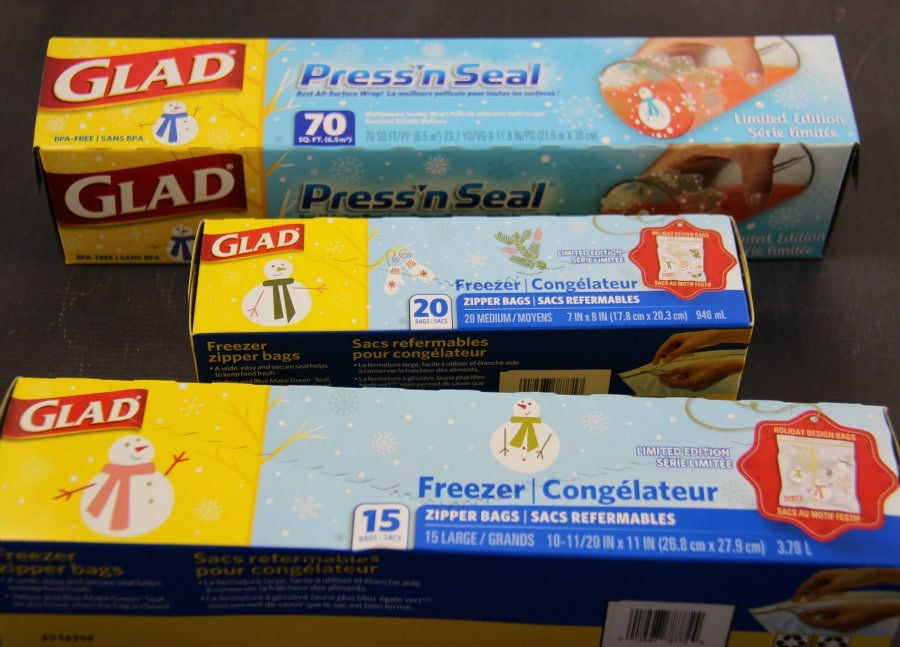 Looking for more great tips? Check out their Sanity Saver tips and find tips, recipes and more! These Savoury Maple Meatballs look amazing!
Holiday Tip # 7

Remember this tip when you're baking up a holiday storm: keep brown sugar fresh by storing it in an airtight GLAD® container. Once you've poured the sugar in, add a few marshmallows–they'll keep brown sugar soft!
Got leftovers? Check out these tips to store them:

Follow Glad Canada on Facebook and YouTube for more tips and recipes.
Disclosure: This post was created in collaboration with GLAD Canada. As always all opinions are my own.