As someone who loves making healthy meals for my family, I know all too well that a high quality set of cookware is mandatory in the home kitchen. The chance to review and share about the Circulon Cookware Set is a great choice, because you get quality that can't be beat at an affordable price. Plus this great set is a gorgeous color that brings that pop of brightness into your kitchen that everyone loves.

Why the Circulon Cookware Set?
• 3-layer total non-stick system
• Metal Utensil Safe (I love this part!)
• Works with all stove tops (flat tops, ceramic tops, induction and more)
• Dishwasher Safe (easier to clean up after dinner)
• Oven safe up to 400 degrees (perfect for stove top to oven meals)
• Glass lids fit each piece perfectly (so handy for spills or even stove top to refrigerator storage)
Working with a high quality set of cookware can make your meals so much better. No more fried eggs sticking and making the yolk break when you flip them for those perfect sunny side up eggs for breakfast. You won't find your favorite soup or sauce sticking or burning. The Circulon Cookware Set 3-layer total non-stick system is amazing for those super busy cooks who hate the worry about something sticking while they are trying to multi-task in the kitchen.
This Circulon Cookware Set includes:
• 1qt & 2qt covered saucepans
• 3qt covered saucepan with straining lid
• 5qt covered dutch oven
• 9.75" deep covered skillet
• 5-cup non-stick egg poacher that fits into 9.75" skillet
Each piece has a matching lid that helps you to keep splatters at bay while cooking. The heavy duty 3-layer non-stick is on every saucepan, dutch oven and skillet. It's even on the 5-cup non-stick egg poacher. This means you won't have to stress about adding tons of extra fat or oils to the pan to prevent sticking. When you are working hard to give your family healthy foods, added fats are usually avoided. The non-stick coating means you don't have to use so much to cook foods. Check out this amazing pan roasted chicken with a cranberry compote recipe made with the Circulon Cookware. Even after the sauce has been boiled down there is not a trace of it stuck to the pan!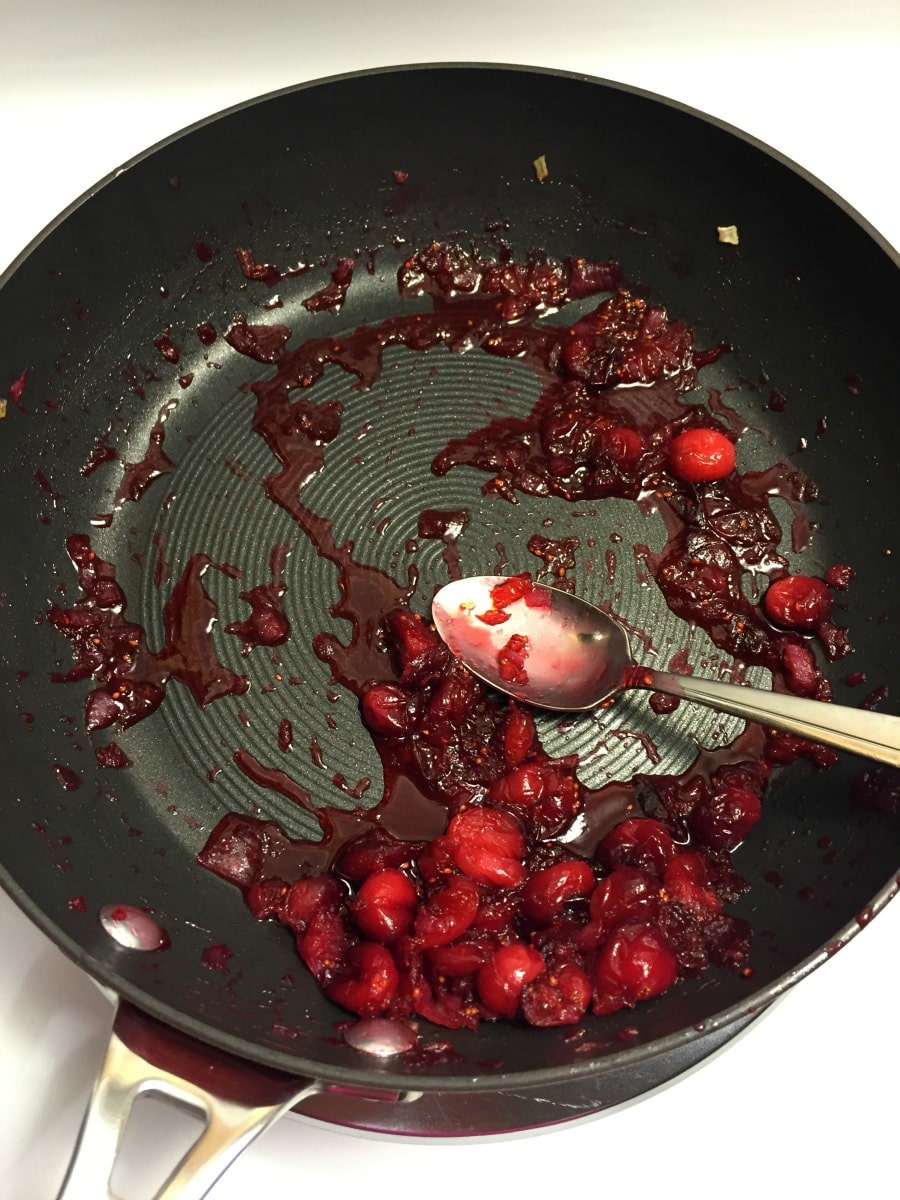 A great cookware set is a must for every family. This unique Ciruclon Cookware Set includes the most commonly used sizes. Not only do you have a couple of smaller saucepans for things like gravy, soup or pasta, but you have a large dutch oven that is perfect for soups and stews, or your classic pot roast. The large skillet is a perfect choice for many meals, but also gives you the freedom to cook things like bacon, eggs and your favourite breakfasts with ease. Our favourite? Sunday morning Chocolate Chip Pancakes.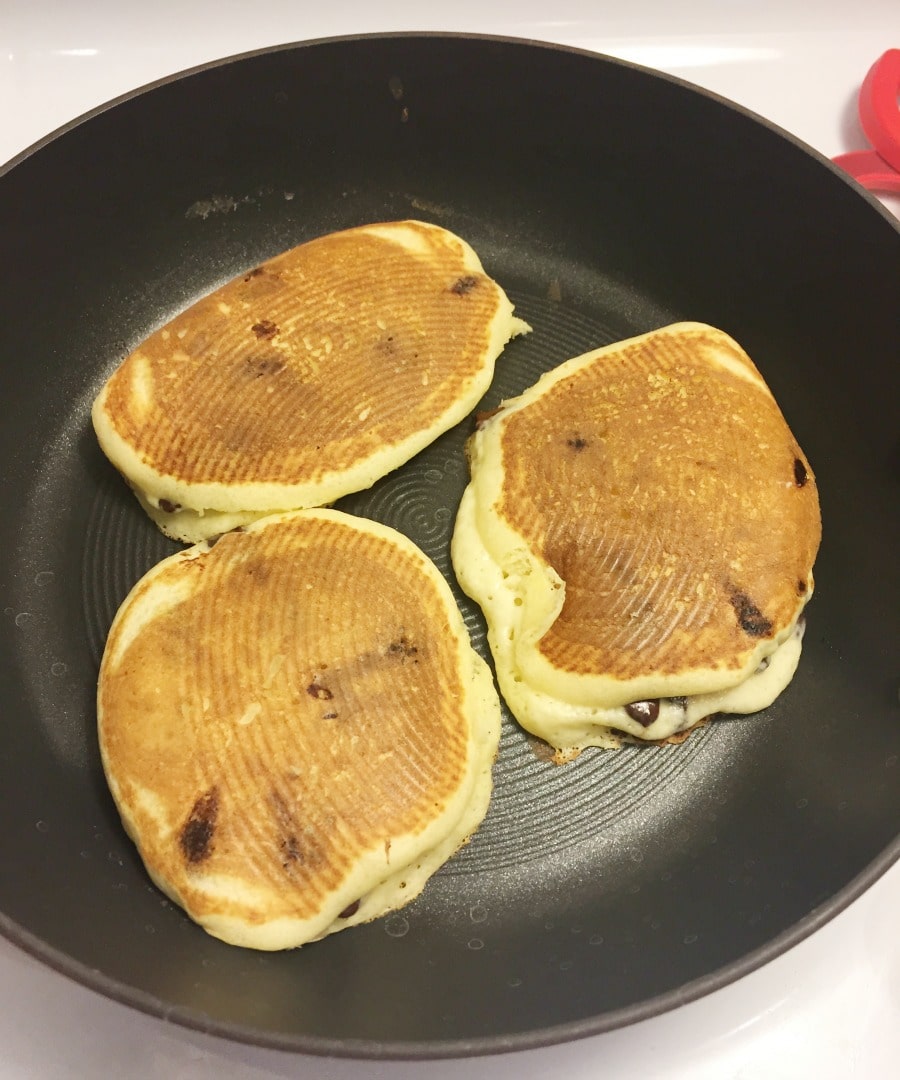 You can purchase this fantastic set exclusively at Canadian Tire. Check it out and other great gift ideas on our holiday gift guide.
Disclosure: I received product in exchange for my review. As always all opinions are my own.