If allergies have ever been a problem for you or your family, then this review of the Dyson Pure Cool Air Purifier is a must read. From pollen to pet dander and even mold, allergies are a common issue with children and adults. The small particles in the air can wreak havoc on your health in no time. A product like this great air purifier can totally change how you look at those allergy issues from now on.  I have had horrible allergies almost all of my life. I joke that I'm allergic to everything green outside but that's actually just the tip of the iceberg! This Fall I have embarked on a new wellness program through my work that focuses on sleep, nutrition, exercise, mindfulness and mindset/goal setting.  When I got to the section on sleep I was surprised to see air purifier as a must have for your bedroom. I knew they would be useful but didn't really think about the impact the air I breathe while I sleep could be effecting my sleep quality.
I love that the Dyson Pure Cool Air Purifier is a sleek slim line design that fits easily into any décor. The bright cool blue is a pop of color in any room. With the slim line design, this color can fade easily into the background, or be at the forefront of your home décor. With "spa blue" as the paint colour in my bedroom the Dyson Pure Cool Air Purifier fit right in!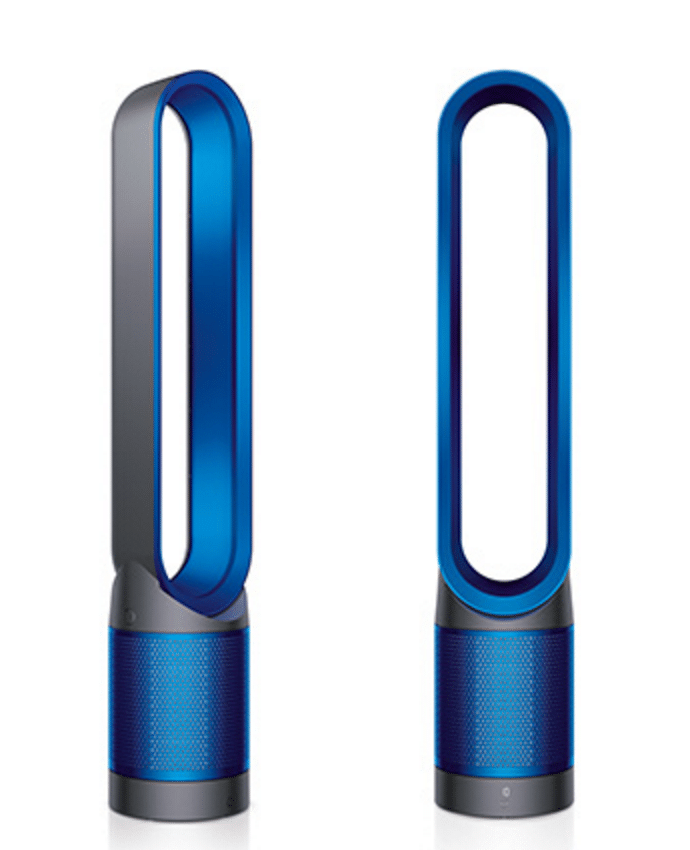 What is so great about the Dyson Pure Cool Air Purifier?
Removes potentially harmful particles as small as 0.1 microns
Captures odors and domestic fumes
Oscillates to reach all areas of the room
Remote control for easy changes to settings
Sleek slim design fits in even the smallest of apartments
Easy maintenance with cleaning of filter taking less 1 minute to replace the filter
Filters last up to one year when in use 12 hours per day.
So quiet you won't even know it is running
After more than a month of use I have noticed my sinuses have been clearer, my nose not as itchy and I love to fall asleep to it's soft hum. I can't wait to see what it's like in the summer when it's providing clean cool air when I want it most!
When you consider adding an air purifier to your home, you maybe asking why this is the best choice. If the information above isn't enough, the quality of the air in your home will be. The Dyson Pure Cool Air Purifier runs quietly working to rid your home of germs, odors and allergens. If you have pets it can even help rid your home of those nasty pet odors and keep your room smelling fresh and clean.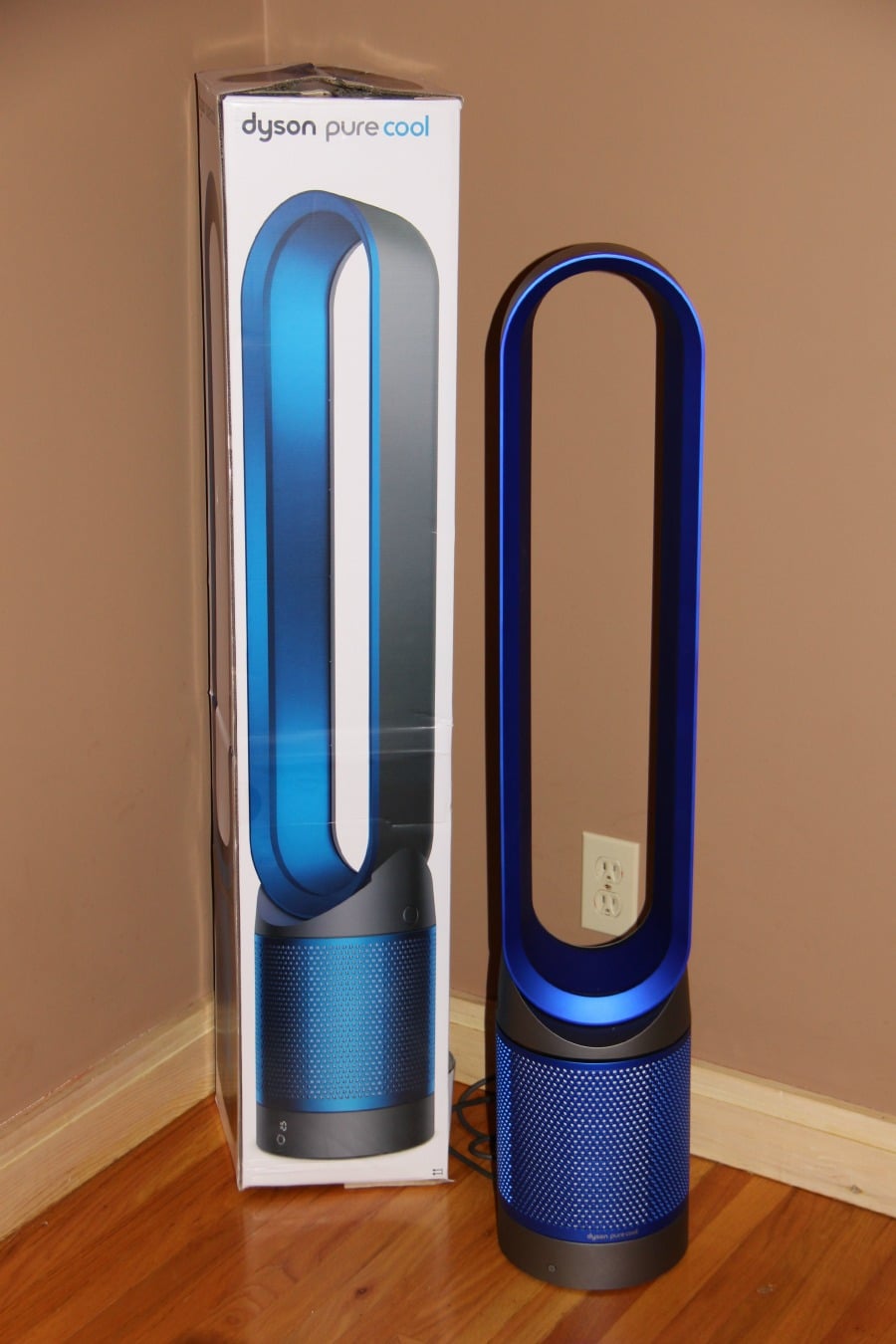 At a little over 40 inches tall, this Dyson Pure Cool Air Purifier will fit between bookshelves, behind your sofa, near your entry way or even beside your bedside table. You can easily move it from room to room since it weighs in at a little less than 8 pounds. It is ideal for use throughout your home, office or could even be used in a business. It truly is an amazing device that has made a marked improvement in my sleep quality and how I feel in the morning. While it is an expensive purchase it is truly an investment in your health.
Check out the Dyson Pure Cool Air Purifier in our Holiday Gift Guide.
Disclosure: I received a Dyson Pure Cool Air Purifier in exchange for my review. As always, all opinions are my own.