When the forecast is calling for snow, don't fight it, get out there and enjoy all that winter has to offer with these 4 Must Try Winter Outdoor Activities. With a slow start to Winter in our area I am super excited to get some snow and get my boys out there enjoying all of the fun activities. Whether we are doing something traditional or they are playing with their diggers in the snow, the fresh crisp air is always so refreshing.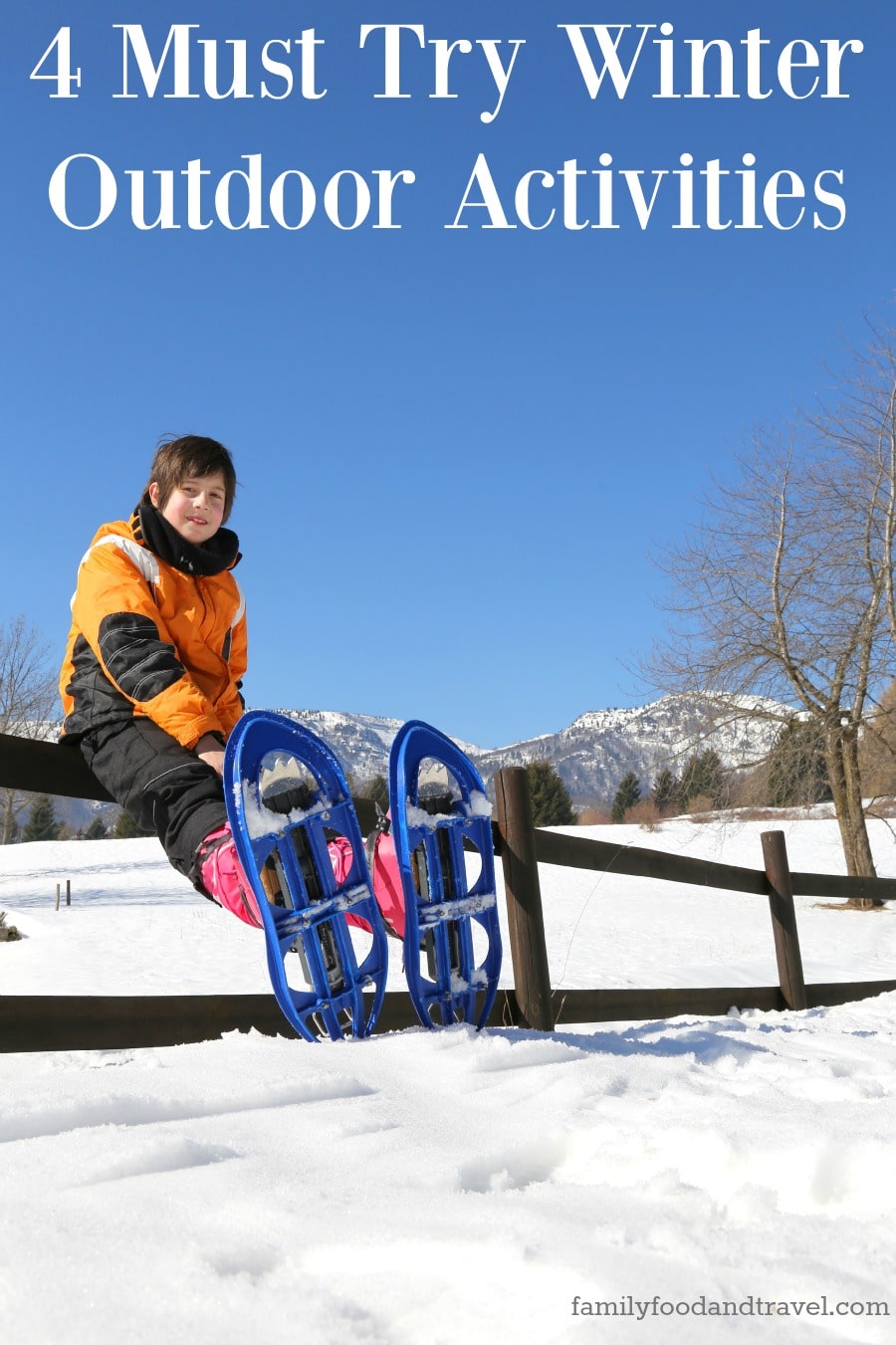 4 Must Try Winter Outdoor Activities
Tobogganing
Grab a sled and trek to the top of your local hill. Whether it is a steep challenging hill or a simple driveway snow drift, tobogganing is a great family activity that everyone can enjoy. Nothing beats the thrill of sliding down the hill as fast as you can.  What's your toboggan of choice? The classic wooden style? The faster and more unpredictable flying saucer, or maybe a crazy carpet? Or my personal favourite from childhood, the GT Racer! Little ones can enjoy tobogganing too with the help of a parent and a nice safe hill.
Skating
For a calmer experience, a nice skate around a local outdoor rink is a great way to enjoy an afternoon outdoors with your kids. If you don't have your own skates look for a local spot that can rent you some for the day. If you're new to skating go with friends that can teach you or sign up for skating lessons.
Snowshoeing
If the snow is particularly deep, why not try snowshoeing? Modern snowshoes are inexpensive, snap onto all boots and are a fun and interesting way to walk across deep snow without sinking. In fact, snowshoes are a great way to get to the top of a toboggan hill safely and quickly. We love snowshoeing in our family and look forward to more opportunity to do so as the boys get older. Great exercise and super fun too!
Snow Fort
If staying closer to home seems more appealing, building a snow fort with the kids in the yard is a classic winter activity.  Packing snow into bread tins is fun way to make snow bricks for building the best fortress on the block. Buy a premade brick mould for easy fort building or go the old fashioned way and dig out a tunnel in a snow bank. Make sure to double check that it's safe and sturdy.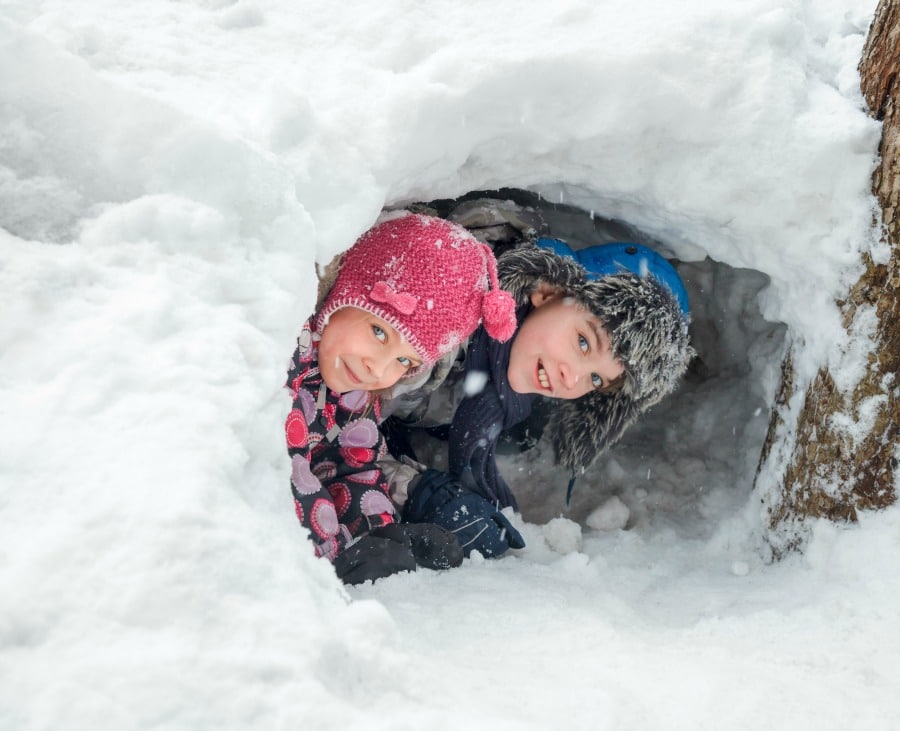 When playing in the snow, there's bound to be slips and falls, and not every toboggan run ends in a fluffy pile of snow, but that's part of the fun. So when your day is done reach for Rub A535™ to soothe and relax tense muscles so you can do it all over again tomorrow.  For the little ones, natural source Rub A535™ Maximum Strength Arnica Gel-Cream is an effective all natural product that makes it the ideal treatment for bumps, bruises and swelling and it's great for when you're on the go. When you're all warmed up at home, you can top off a fun day in the snow, with a nice cup of hot chocolate!