Our family loves to eat fruits and vegetables in season and our favourite is to incorporate seasonal flavours and produce into our meals. As Fall turns to Winter and we get ready for the colder season I always think of the fresh tartness of cranberries with their vibrant colours and burst of flavour. While many think of cranberries with other winter dishes I absolutely love making this fresh pan cooked cranberry compote and topping pan roasted chicken.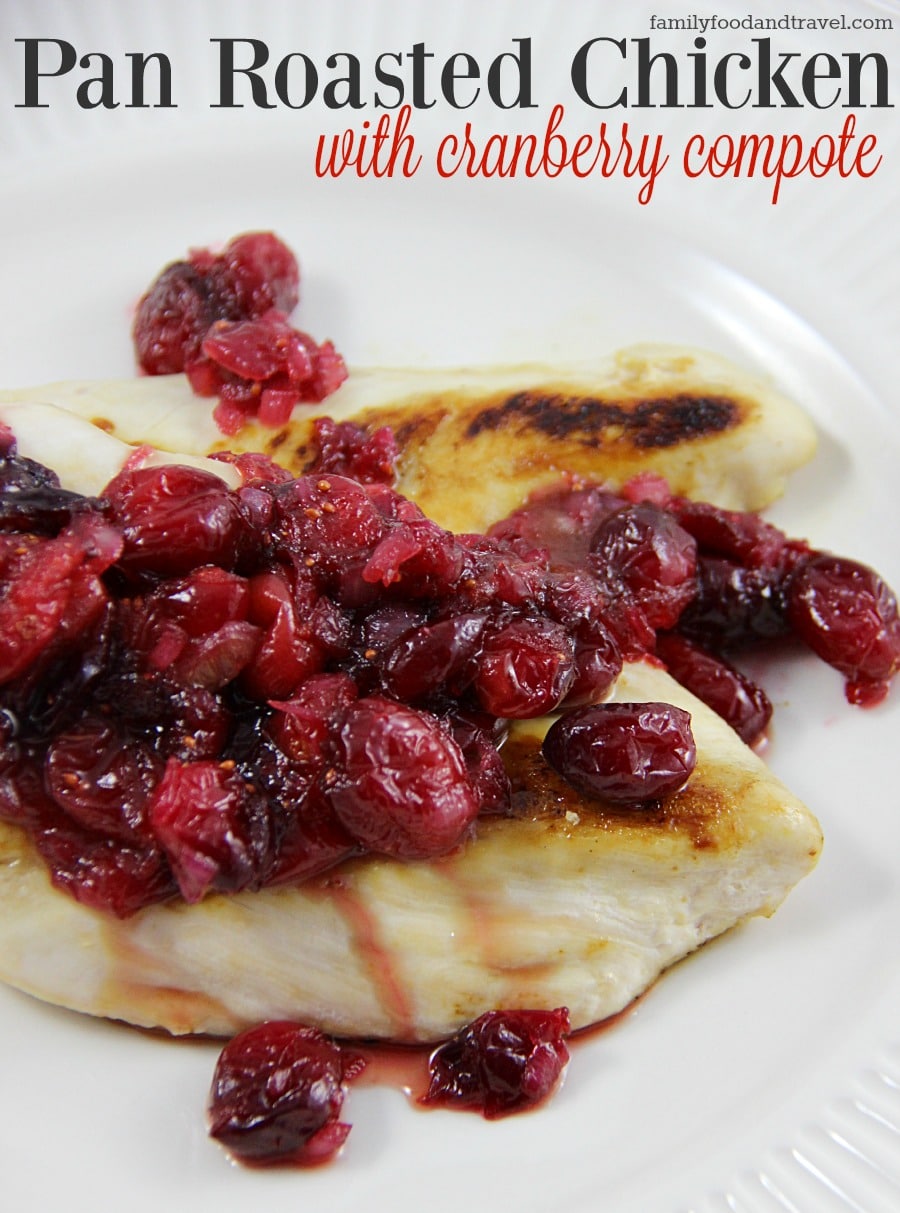 Ingredients:
2 chicken breasts
1 tbsp coconut oil
1 small onion diced
2 cups cranberries
1/2 cup orange juice
1/4 cup brown sugar
Cooking spray
Directions:
Cut chicken breasts in half so they are thinner and quicker to cook.  Spray a sauté pan with cooking spray and cook chicken over medium-high heat for 20 minutes or until chicken is cooked through and juices run clear.
In a small saucepan melt coconut oil and sauté onions until translucent. Add orange juice and cranberries and cook for 10 minutes on medium-high heat stirring often. Once cranberries have split and sauce has cooked down add brown sugar and stir until fully mixed and sugar is dissolved.
Plate chicken and top with cranberry compote.
Making a delicious dinner for my family with Canadian chicken is very important to me. Growing up and living in a farming community it is vital to support our Canadian farmers and choose Canadian chicken when shopping.  Look for the Raised by a Canadian Farmer symbol when shopping and ask your local grocery to identify which chicken is from Canadian farms. Looking for more delicious recipes? Check out the recipes on Chicken.ca
Looking to know more about chicken? Follow Chicken Farmers of Canada on social media:  Facebook, Twitter, Pinterest, Instagram
Disclosure: I am participating in the Chicken Farmers of Canada campaign managed by SJ Consulting. I received compensation in exchange for my participation in this campaign. The opinions on this blog are my own