Holiday treats are a main stay of holiday parties. From sharing treats from a cookie exchange to creating your own magical creations it is a special part of the holiday season. When our family gets together it is fun to share our stories over delicious finger food and snacks. With a sea of heavy, sweet desserts this holiday I wanted to create something that combined sweet and salty – my two favourite tastes plus I wanted to include two of my favourites chocolate and peanut butter Hershey's Chipits.  And, the surprise ingredient in Sweet and Salty Squares? Potato chips!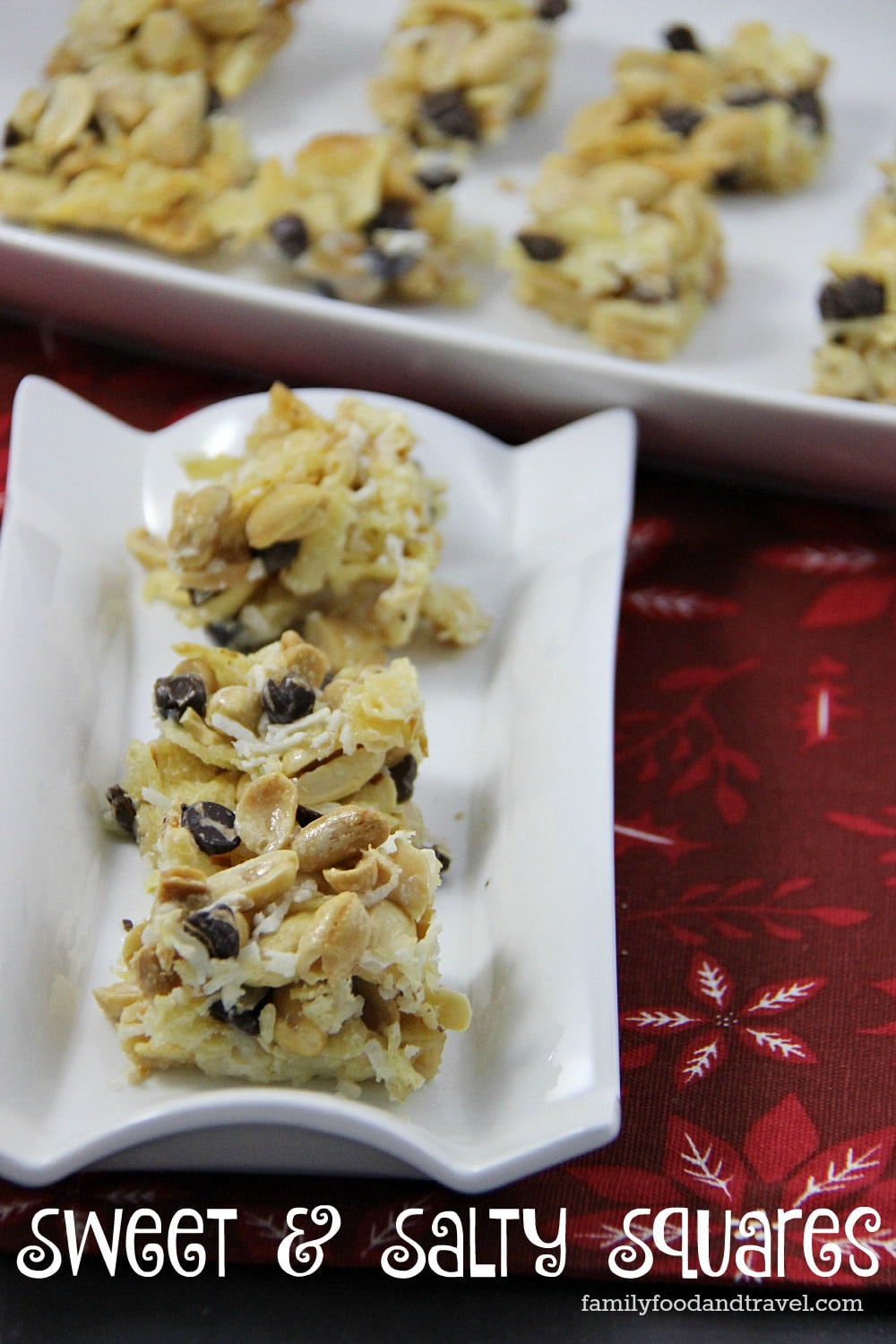 Sweet and Salty Squares
Ingredients: 
2 cups of crushed plain potato chips
2 cups salted peanuts
1 cup shredded coconut
1 cup Hershey's Chipits Semi-Sweet Chocolate Chips
1 cup Hershey's Chipits Reese Peanut Butter Chips
1 can sweetened condensed milk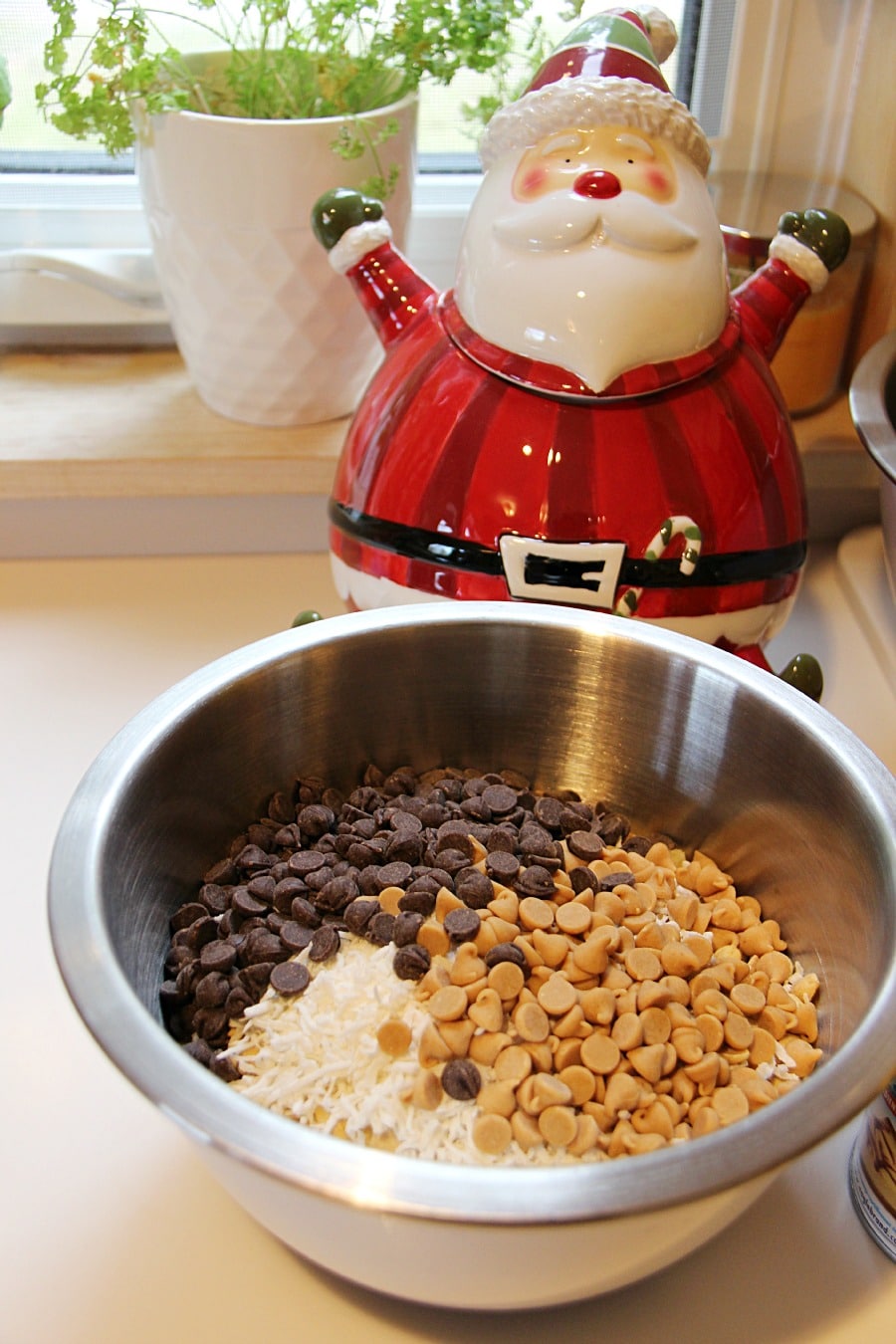 Directions:
Preheat oven 350F
Mix chips, peanuts, coconut and Chipits together in a bowl.
Line a 9×13 inch pan with tin foil and spray with cooking spray or grease with butter.
Press chip and Chipits mixture into baking pan and press down.
Pour sweetened condensed milk over the top and bake for 30 minutes or until top is browned and edges are bubbling.
Allow to cool on stovetop then refrigerate.
Cut into squares and serve.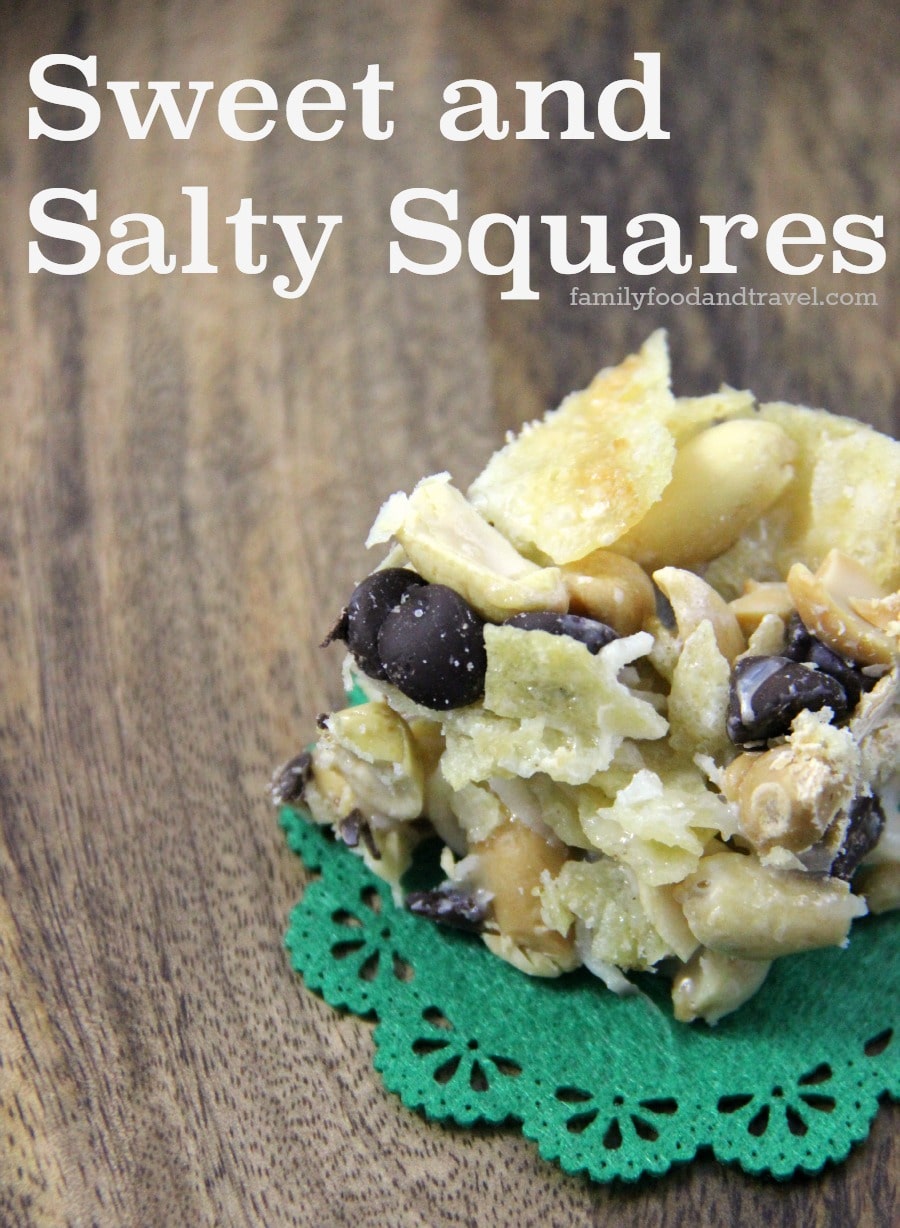 Your family and guests will love the flavours and you will love that they are so easy they are pretty much fail-proof! Perfect for even the beginner cook and super fun for kids to make. My boys loved crushing the potato chips with a potato masher – although I'm sure I lost some ones to 'quality control.'
Looking for more great recipes? Try this delicious White Peppermint Bark and become a member of Hershey's Kitchens for more great recipe ideas, tips and tricks.
Disclosure: I received product and compensation to create this recipe. As always, all opinions are my own.