Holiday food is not complete without a delicious glass of eggnog or as my boys call it "Christmas milk."  In honour of that delicious holiday drink we've topped some classic chocolate cupcakes with light and creamy eggnog buttercream. If you've never had an eggnog buttercream this is the recipe to make. Classic, smooth and absolutely delicious.  Even if you are not a fan of eggnog I know you will love this icing.
Make some of your favourite holiday appetizers and get baking. To make that holiday prep even easier, the Breville Handy Mix Scraper will revolutionize the way you think about a hand mixer.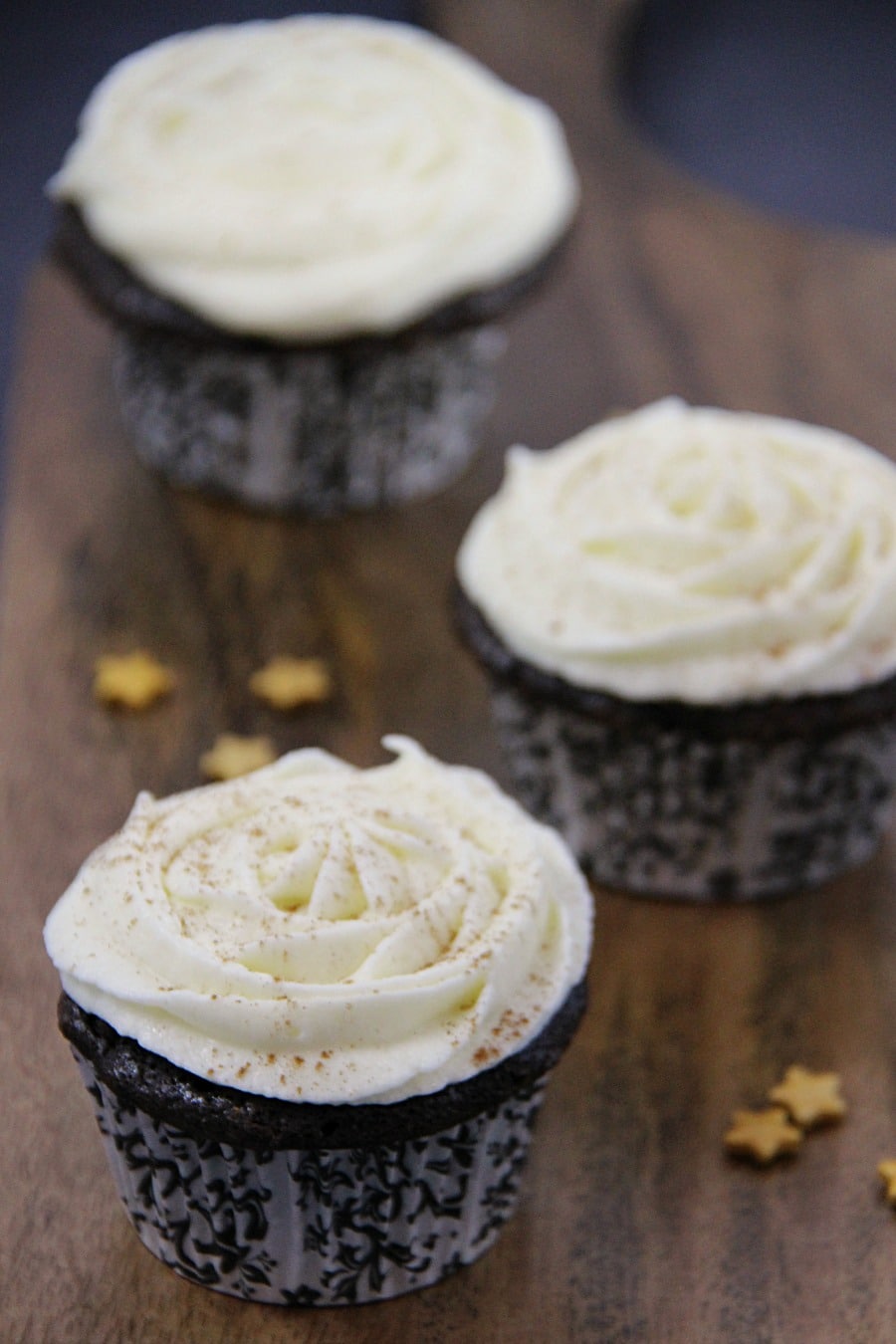 Chocolate Cupcakes with Eggnog Buttercream
Chocolate Cupcake ingredients:
3 cups all-purpose flour
2 cups sugar
2/3 cup unsweetened cocoa powder
2 tsp baking soda
1/2 tsp salt
1/4 tsp cinnamon
2 cups of cold water
1 cup vegetable oil
2 eggs
2 tsp vanilla
Chocolate Cupcake directions: 
Preheat oven to 350F
Combine dry ingredients in a bowl and set aside.
In a stand mixer combine water, oil, eggs and vanilla.  Slowly add in dry mixture and mix until fully combined.
Fill cupcake holders 2/3 full and bake for 20-25 minutes or until an inserted toothpick comes out clean.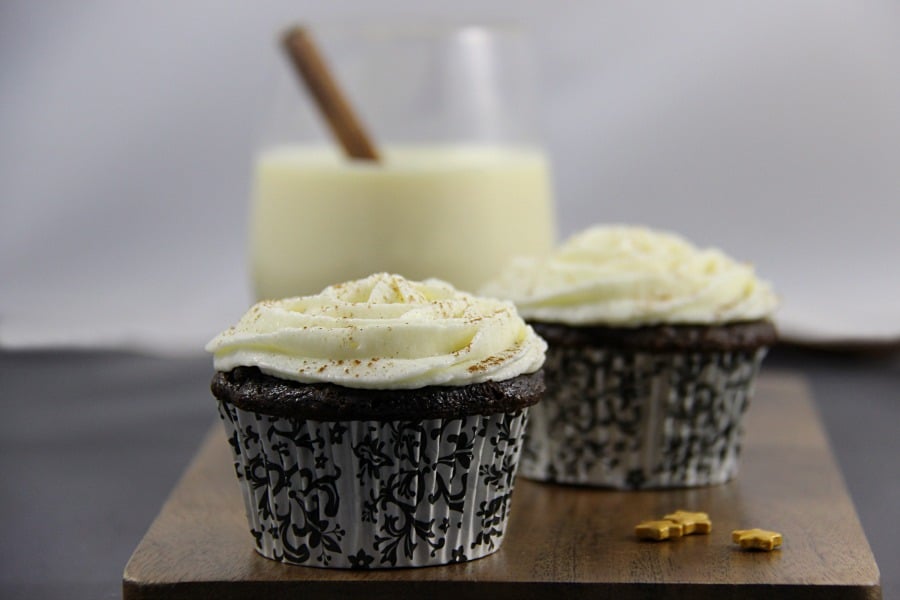 Eggnog Buttercream ingredients:
1/2 cup butter
3 cups icing sugar (powdered sugar)
1/3 cup eggnog
1/4 tsp salt
nutmeg or cinnamon to sprinkle on top (optional)
Eggnog Buttercream Directions:
Using a hand mixer combine butter, sugar, eggnog, and salt mixing until light and fluffy. If not desired stiffness add more icing sugar until the consistency you desire. Top with a sprinkle of cinnamon/nutmeg.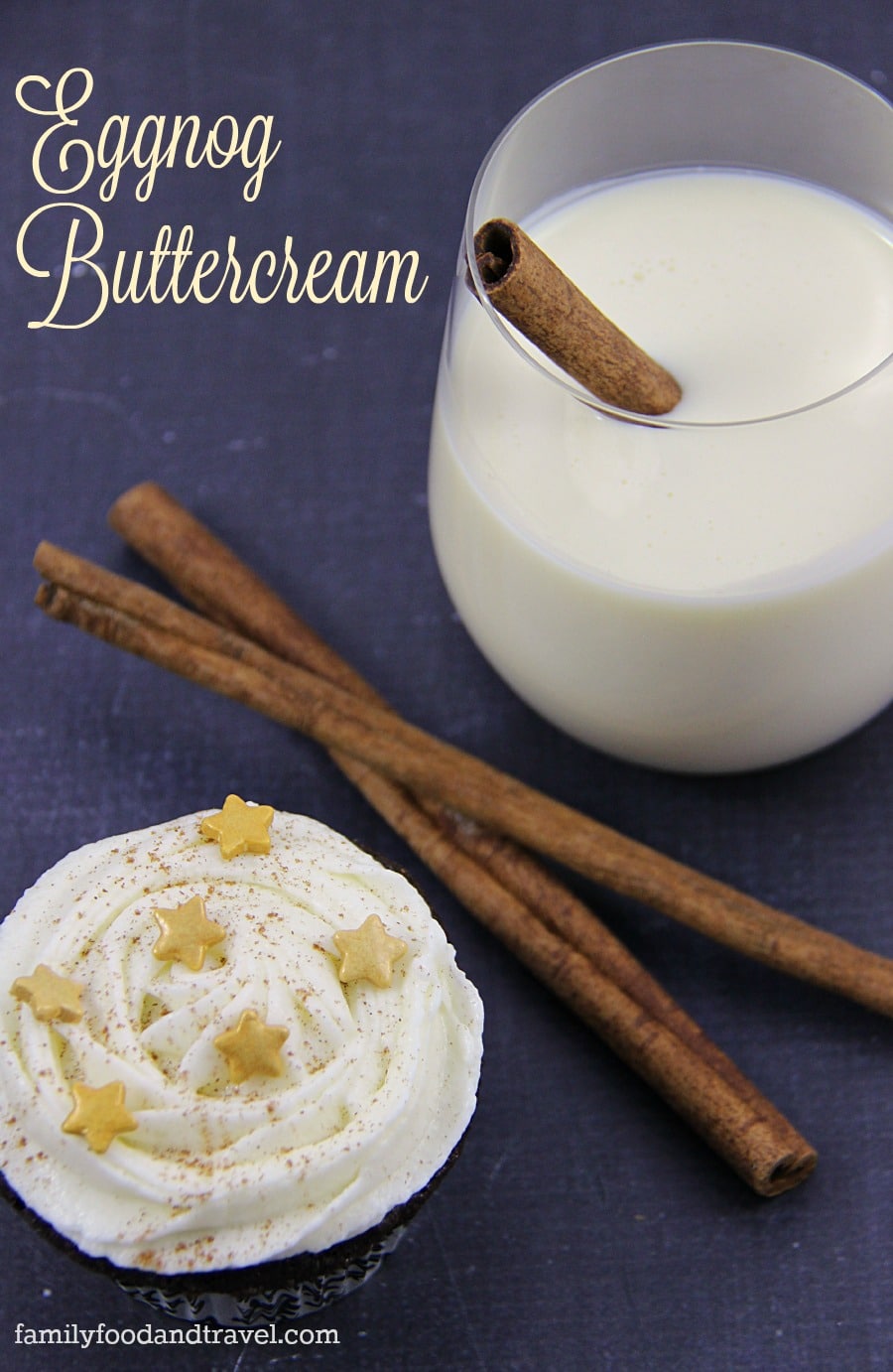 You may be thinking that a hand mixer isn't something to get excited about, but you haven't met the Breville product that takes mixing to a whole new level. This mixture is a superior choice that is unlike any other hand mixer you have ever known.
The Breville Handy Mix Scraper:
Has Beater IQ technology which adjusts performance to your needs
Regulates power and speed according to task at hand
Includes scraper beaters that keep everything smooth and consistent making sure it is thoroughly mixed
Quiet 250-watt DC motor
Silicone tipped beaters (less noise!)
Quick release trigger makes it easy to change out beaters
Includes 9 speeds plus boost speed for added surge of power and speed
Count-Up timer makes food-prep precise
Pause function to hold settings while you add ingredients, or even switch bowls.
Mixing light that illuminates bowls contents while you mix
Swivel cord for tangle-free use
Scraper Beaters, Dough Hooks & Balloon Whisks included.
For holiday baking, or every day use – the Breville Handy Mix Scraper is a far superior and mixer to any you've used before. The bells and whistles of this hand mixer give you more control over how your food is mixed, the ability to easily change out beaters and dough hooks if desired and of course an amazing pause button that allows you to go right back to the speed you were at. Plus, the mixing light is awesome! Perfect for seeing what you are doing while mixing and ensuring you have all ingredients incorporated.
For an amazing kitchen appliance that makes mixing, whipping and even shredding cooked chicken simple to manage, the Breville Handy Mix Scraper is an ideal choice. Check out the Breville Handy Mix Scraper in our Holiday Gift Guide along with some of our other Breville favourites.