The latest in up and coming fun robotic toys is the Sphero Ollie Darkside. If your kids (or you) love the idea of using a robot for play, this is a great place to begin. The Sphero Ollie Darkside is an app enabled robotic ball that works with your tablet, laptop or phone. You can use it to play games on your device, or just to learn a bit more about programming by creating a plan for it to move through your home or on the street.
The Sphero Ollie Darkside is a great affordable start into the robotics world for yourself or your child. This app enabled robotic ball has tons of amazing features and quickly will become a great way for you to teach your child more about engineering, computer programming and even things like graphic design depending on what you use it for.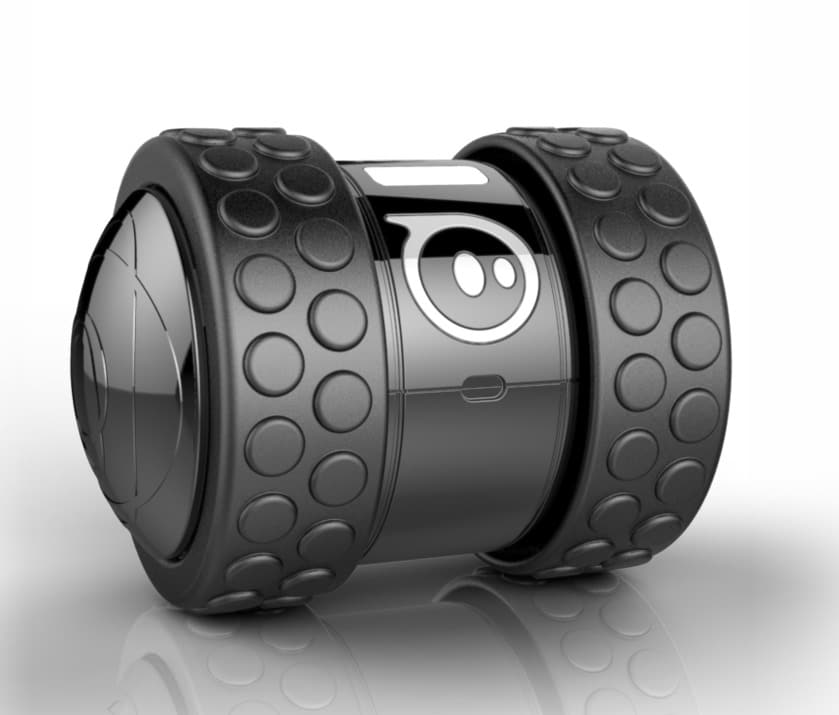 Sphero Ollie Darkside App Enabled Robotic Ball
Water Resistant
Shock Proof
Comes with 2 ramps for instant fun
Inductive charging base for easy recharges
Quick Start Guide is easy to follow and start playing right away
Free games and apps to create even more fun adventures.
Works with iOS, Android and Windows
Built-in LED glow
100 foot range Bluetooth connection
Moves over 4.5 mph
Totally hackable and programmable internal robot
If you are interested in robots, but don't know where to begin this is the best way to go. The Sphero Ollie Darkside is an easy to use app enabled robotics ball that is tons of fun to play with. You can learn more about how robots work, and how to use along with the many free compatible apps. This can lead to future ideas and engineering projects for you or your kids to take on and create your own unique robot.
Check out Ollie Darkside in our Holiday Gift Guide and lots of other Holiday gift ideas your family will love!