With twin boys turning 6 this year Santa is all the rage at our house. From about mid-September the boys have been asking how many days away Christmas is and when we will be writing our letters to Santa. This year to make it even more exciting we created our own Santa Letter Template that we printed off using the HP ENVY 7640 All-In-One Printer. It's simple, brightly coloured and big enough spaces all kids can write in their favourite items for Santa's elves to create. Just fold it up and mail it to Santa!
As a busy mom, I don't have time to always go to a photo shop for a picture to print, or even to have a banner or flyer printed. We certainly don't have room in our house for a dozen machines to do it ourselves either. The solution is the HP ENVY 7640 All-In-One-Printer. This great option from HP has everything you need in one easy to use location.
Have you ever found out at the last minute that you needed to print 25 flyers for your kids school program or class event? What about needing to fax over medical insurance information, a permission slip or even a copy of pay stubs for a loan? We've all bee hit with last minute needs and our basic desk printer just wasn't enough. Loading up the car, driving across town and then finding out you don't have all of the papers you need can be frustrating. The HP ENVY 7640 All-In-One Printer in your home office is just what you need!
The HP ENVY 7640 All-In-One Printer:
Prints
Fax (holds up to 100 pages in memory)
Scans (photographs and documents in full color)
Copies (up to 50 copies)
Web (connects to the Internet for easy wireless printing and use of multiple on board apps for printing and images)
Photo Printing (allows multiple sizes and options of quality photo printing)
1 Year Limited Warranty
Under 17 pounds and compact to fit in any office environment
The quality prints that the HP ENVY 7640 produce is worth it for a daily printing device. However, the ability to make quick snapshots on your phone turn directly into a printed picture to gift to a friend or family member makes this an ideal all-in-one printer for any family. Hooking it up to a phone line and your WI-fi network allows you to easily scan and fax documents as needed for business or personal use. It's a great compact and high quality device that every busy mom would love to have!
Plus, absolutely the coolest feature – new HP Instant Ink ensures that you never run out of ink! Your printer will let HP know when you are running low and your new ink will be shipped to you before you even need it. With two great subscription options you are guaranteed to find the right one for your business, home and family needs. You can choose a HP Instant Ink subscription that is $3.99/month for occasional printing (50 pages per month) or for those who print a lot it's $10.99/month for frequent printing (300 pages per month).
Our family has been using the HP Printables for colouring sheets as my boys continue to work on their fine motor skills or download our Santa Letter Template Printable and start making your list.
Follow @HPCanada for more news and ideas.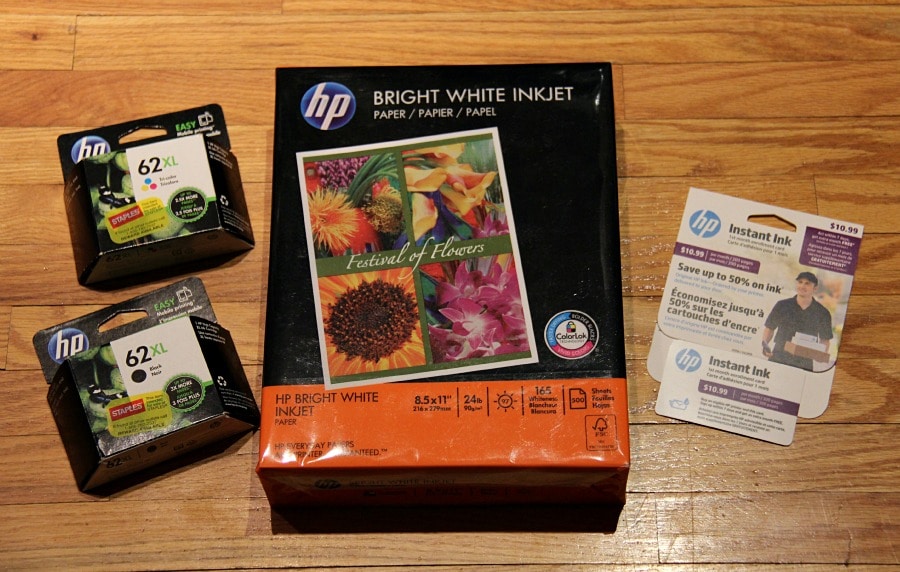 Get your free Santa Letter template printable or pin this one for later: