Whether you are an avid traveller for business or pleasure, these 5 items every traveller must have will make your next trip so much easier to manage. From helping you pack, to helping you plan your next vacation this list has something everyone can appreciate. We've collected our favourites. Of course this is not a comprehensive list but it does comprise some of the items we can't live without.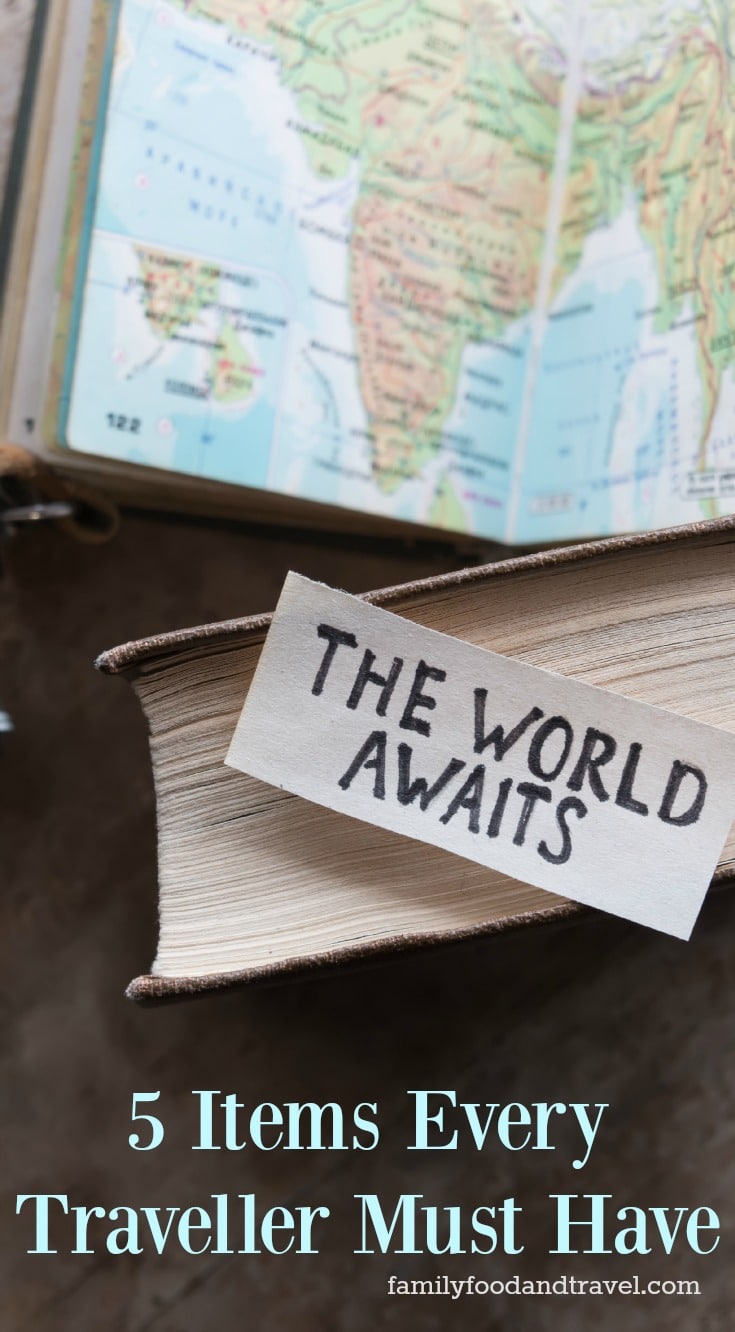 5 Items Every Traveller Must Have
[easyazon_link identifier="B00X5D3FPQ" locale="US" tag="famfooandtr06-20″]Lug Roly Poly 5 Piece Packing Bag[/easyazon_link]: There is nothing more frustrating than having loose items in you suitcase. Keeping things together and easy to pull out as needed is a key part of packing for any trip you take. Avid travellers will swear by using one of these packing bag sets. The mesh tops make these perfect for cosmetics, jewelry, lingerie and more.
[easyazon_link identifier="B00GBZ40YU" locale="US" tag="famfooandtr06-20″]Bucket List World Map Scratch Off Edition[/easyazon_link]: If your goal is to see as much of the world as possible during your travels, this is a super fun way to keep track. You simply scratch off each country, state, parish or province as you visit it to reveal the map beneath. This is tons of fun for kids, but adults will love it just as much.
[easyazon_link identifier="B002BPRWLW" locale="US" tag="famfooandtr06-20″]Le Pliage Tote Bag[/easyazon_link]: Every woman on the road needs a gorgeous bag to carry her essentials in. From taking your laptop or tablet on the road with you, to keeping a scarf, makeup bag and a magazine on hand at all times this is truly the ideal tote for every woman. This is a high quality and gorgeous tote that every woman traveling will want this.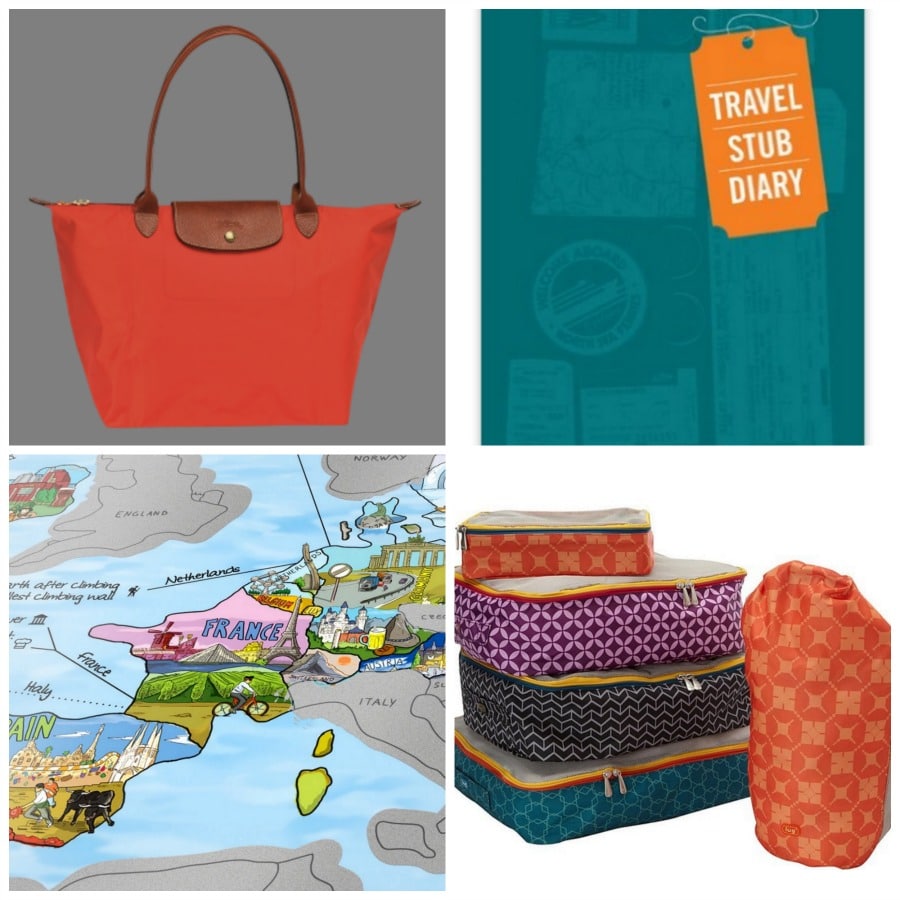 [easyazon_link identifier="B00EU87MJU" locale="US" tag="famfooandtr06-20″]Lug Scout Travel Wallet[/easyazon_link]: This is the ideal travel wallet. Not only does it have all the regular wallet needs like a coin purse, zippered area for money and credit card slots, it has plenty of room for your passport, ID and more. This is slightly bigger than a traditional wallet, but is a great choice for any traveller to have in their bag or tote when on the road. There is even room to slide in your itinerary, plane tickets, boarding passes and potential notes of emergency numbers or travel insurance policy.
[easyazon_link identifier="B012WKVB7Q" locale="US" tag="famfooandtr06-20″]Lug Nap Sac Pillow & Blanket:[/easyazon_link] Whether you travel by car, plane or even train – having a pillow and blanket on hand will come in handy. This is a great option that is soft, comfortable and easy to fold up together and toss into your Le Pliage Tote Bag mentioned above. Grab one for everyone in the family so everyone has a comfy pillow and blanket to carry with them on the road.
Everyone will be excited to have any of these items every traveller must have in their bags for the next trip they take domestic or abroad. Looking for more gift ideas? Check out our 2015 Holiday Gift Guide with gifts for travellers, foodies, adults and kids. 
*This post contains affiliate links – and is not sponsored in anyway.