When you have a variety of ages to buy gifts for, these 5 best Hasbro games and toys this holiday season are a perfect place to start. There are great games that are classic and known to be a perfect choice for any age alongside the fun toys made just for younger ages. This list has something for everyone, and all made by our friends at Hasbro. While we've rounded up five of our favourites check out plenty more fantastic options for Hasbro.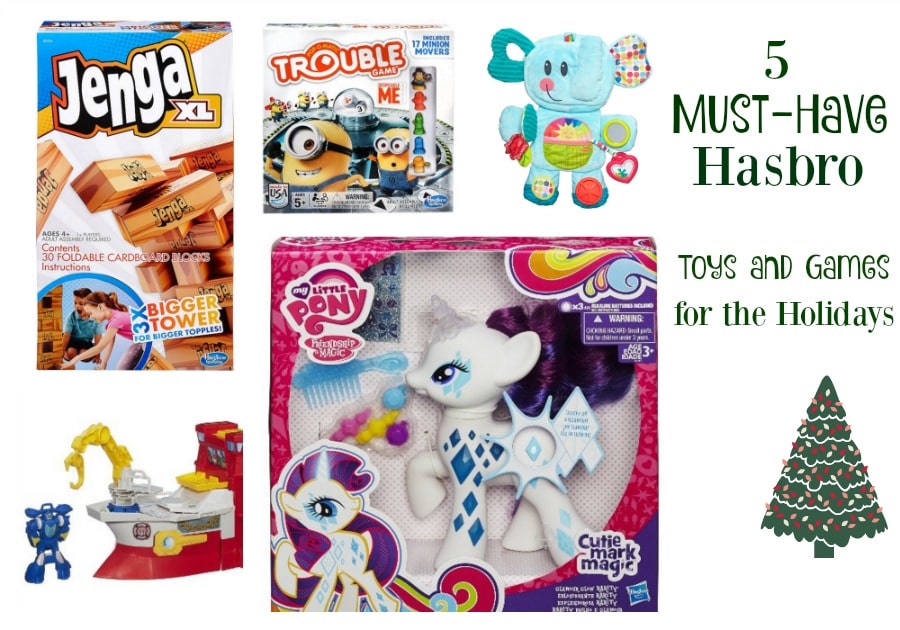 5 Must-Have Hasbro Games and Toys This Holiday Season
Jenga XL: This game has been around for years and has proven to be a favourite for all ages. Young and old will love gathering around the table to watch and see who makes that last move that ends up knocking over the tower of blocks. It's a great choice for younger kids, tweens, teens and even adults. The new XL blocks make this a unique and hands-on twist on the original game we love.
Trouble Game Despicable Me Edition: Trouble has long been a favorite for our family, but this latest edition includes the ever popular Despicable Me clan of Minions and characters to bring the whole family together for laughs and fun. If you have enjoyed playing Trouble in the past, you'll love this updated version, as will the kids in your life.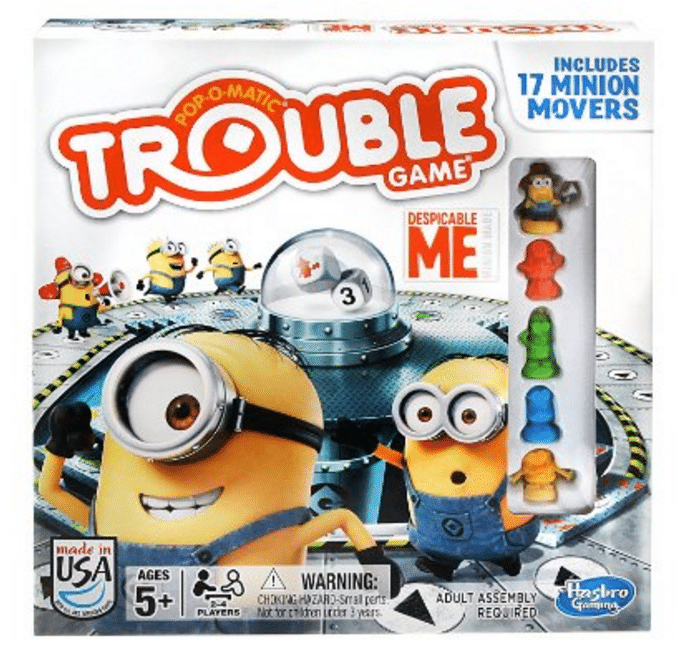 My Little Pony Cutie Mark Magic Glamour Glow Rarity Figure: This adorable My Little Pony figure is a great choice for any kid that loves pretend play. My Little Pony has been a popular toy for many years, and this update is a fun change that makes the pony light up. Great for hours of pretend play time.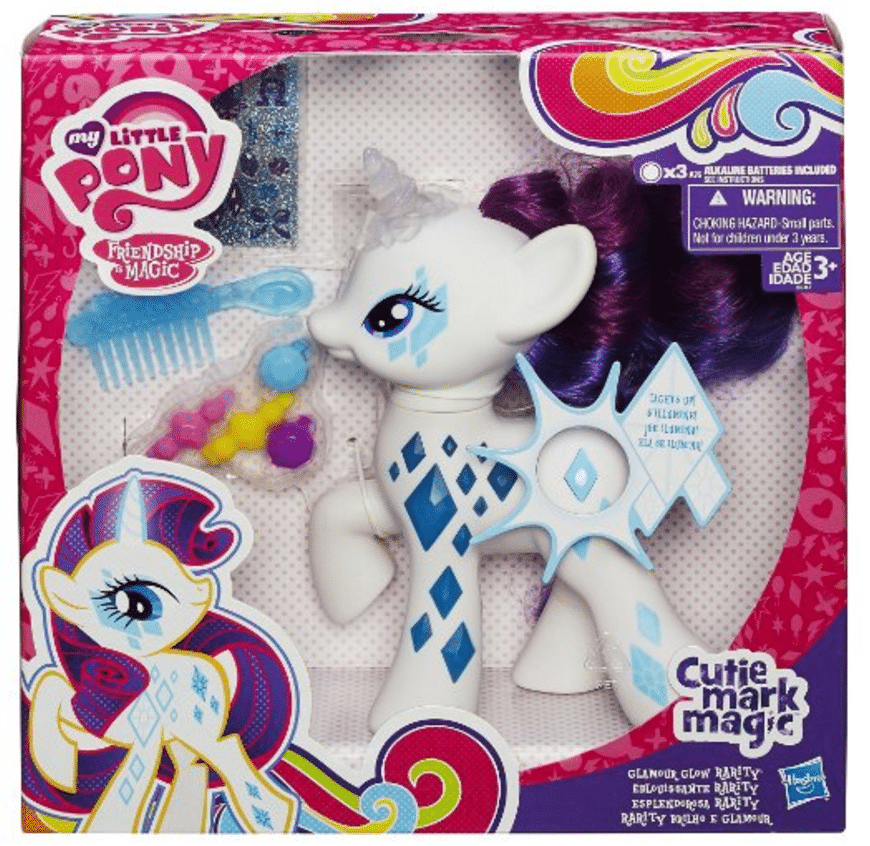 Playskool Fold 'N Go Busy Elephant Blue: This fun activity animal is a great choice for teaching about different textures, sounds and it even includes mirrors so they can see themselves. It's a great play mat choice for the babies on your list this year. Babies and parents alike will love this simple and easy to take on the go play mat.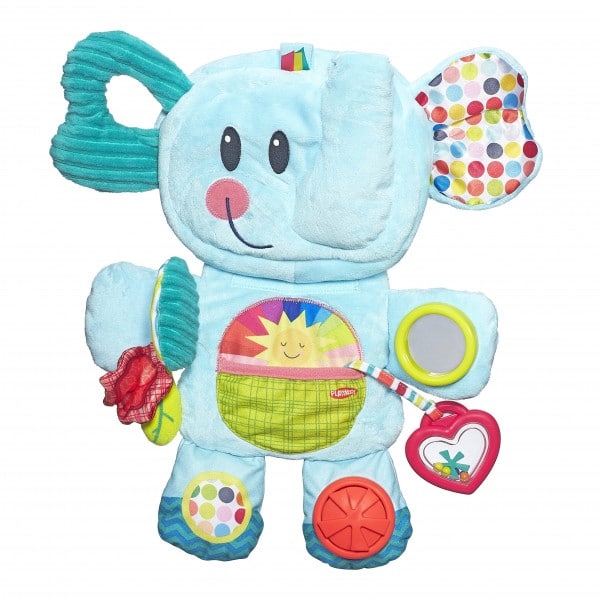 Playskool Heroes Transformers Rescue Bots High Tide Rescue Rig Playset: For the adventurer on your list, this is a classic playset full of fun ideas for younger kids to have playing with. Opening parts, fun accessories and figures to go along with this playset make it a great way to teach fine motor skills while kids have tons of fun playing with their favorite characters.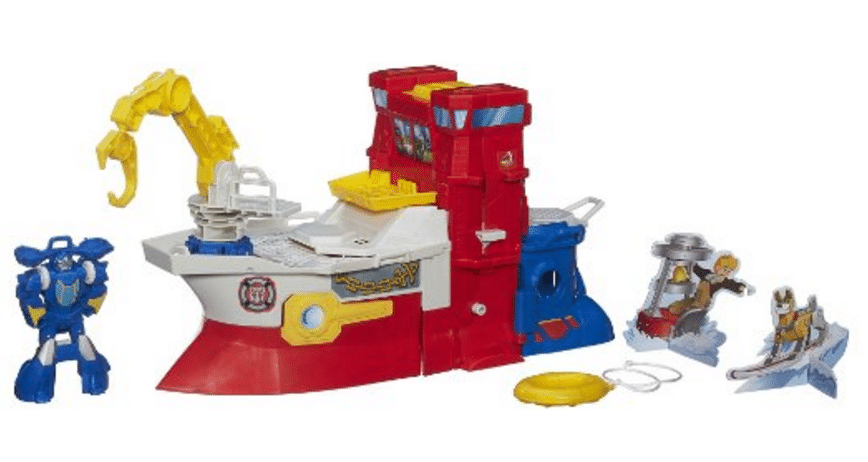 This list of Hasbro toys and games for this holiday season is a great place to start when looking for gift ideas. There is literally something for everyone on this list, and you can't go wrong with a great name like Hasbro.
Check out all of our favourite ideas in the Family Food and Travel Holiday Gift Guide.