Do you have a child that loves hockey? Perhaps they enjoy playing with the various tabletop games at local arcades? We had a chance to review the amazing Playmobil NHL Arena, and it is an amazing choice for your holiday list this season. NHL teams are gaining popularity with kids more every day,and this fun toy is one that kids of all ages can enjoy.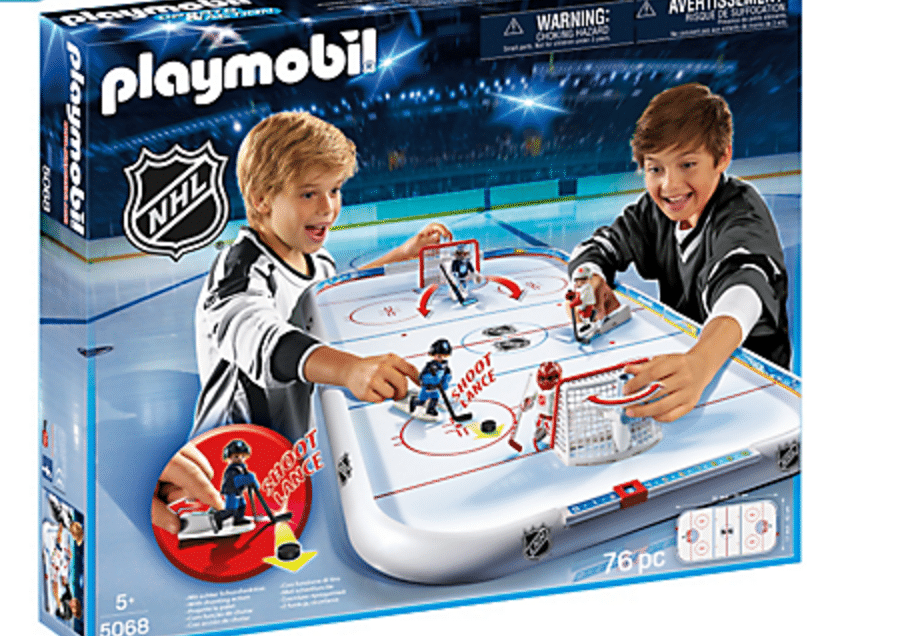 The Playmobil NHL Arena is indicated for play with ages over 4 years old, but could easily be enjoyed by older children that enjoy the idea of playing hockey. Your hockey fan will get the chance to choose the team emblems of one of the top 8 NHL teams that they want to feature on their arena. As you assemble this fun toy, you can even personalize it by choosing to put their favorite team and the biggest rival on the areas for stickers. What a fun and cool way to get kids excited about a new game!
Why choose the Playmobil NHL Arena?
Not only is this tabletop game a great choice for kids of all ages, you'll love the fine motor skills they will use while playing.
Comes with two players for each team.
Easy to control manual playing options.
Great game that younger and older siblings can enjoy together.
Multiple optional add on pieces like a Zamboni and more figures to create a larger team and play area.
Interactive skater shooting and puck stopping.
Easy assembly.
The Playmobil NHL Arena offers hours of imaginative fun for your child. Add on extra hockey players, the fun Zamboni and even some fans in the crowd outside the playing area to have a fun tabletop game that multiple kids can enjoy playing with at one time.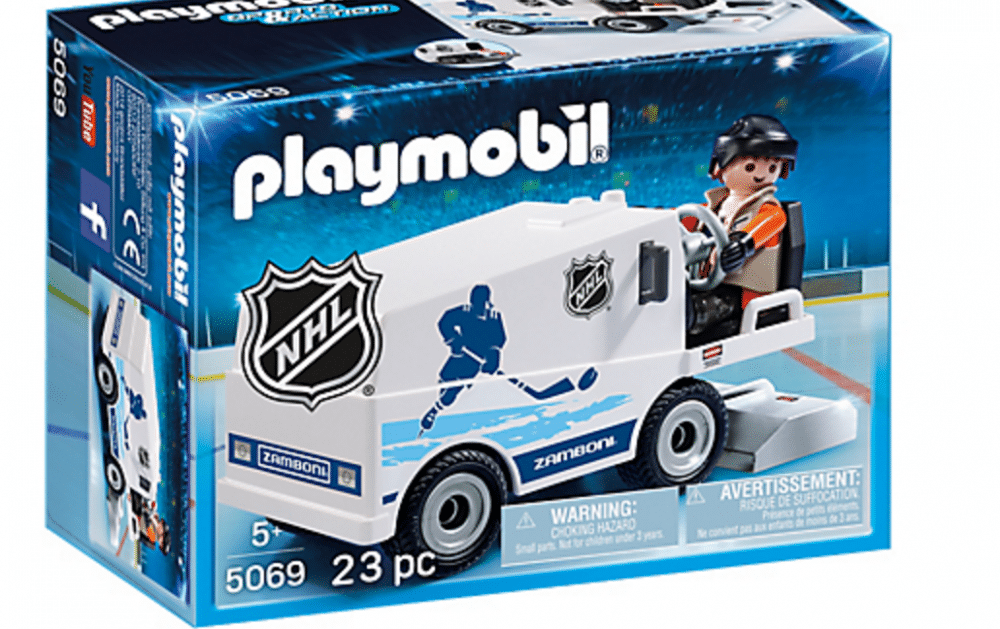 This fun tabletop game is a great choice for you to get your younger and older kids to play together without fussing. The Playmobil NHL Arena is a sturdy and fun option for girls and boys this holiday season that are fans of the NHL, or simply enjoy a fun interactive tabletop game such as this.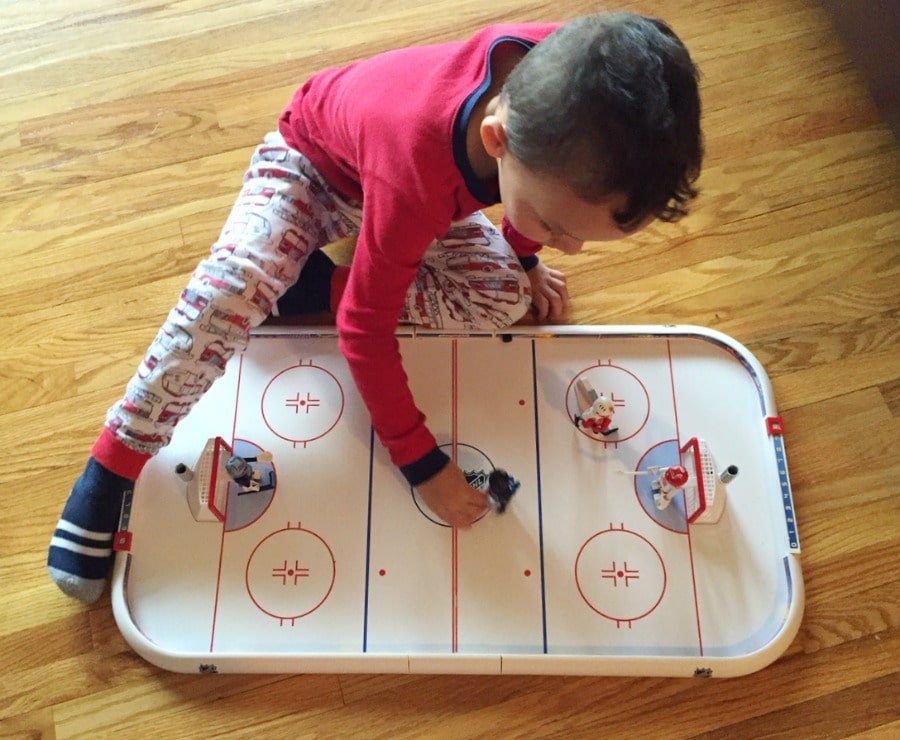 My boys went absolutely crazy for the NHL arena. Not only did they love that it was Playmobil and featured parts that were familiar to them it was easy enough to put together that they were able to help. From the moment they get up in the morning they rush downstairs to play and see who will win the "big trophy." I'm excited to see how their play will grow and develop as they learn more about hockey from playing it themselves. If you have a hockey fan in your house this is the ultimate pretend play toy for them!

Check it out along with other great gift ideas in our 2015 Holiday Gift Guide
Disclosure: We received a complimentary Playmobil NHL Arena to help facilitate this review. As always, all opinions are my own.