Holiday dinners are a favourite here in our home. I cook the turkey, mom brings her famous cream cheese mashed potatoes, the homemade cranberry sauce is on the table and a variety of vegetable side dishes are served. The smell of dinner cooking, family gathered together and crisp winter air all make for a warm comfortable family experience. While Sweet Potato Casserole has not been a main stay of our family gatherings sweet potatoes definitely have been.  Whether made into roasted root vegetables or in a curried chicken and sweet potato stew.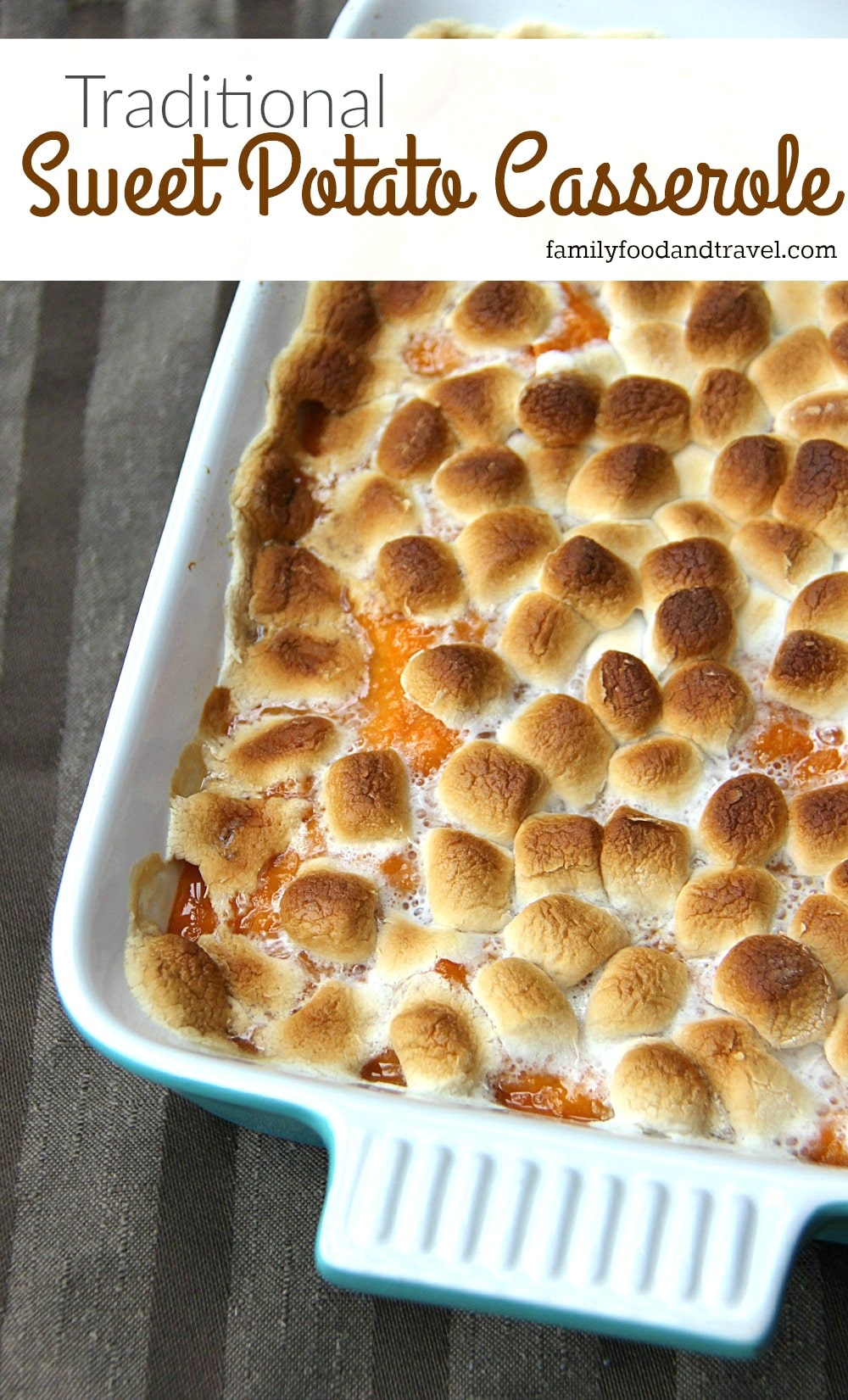 Ingredients:
8 large sweet potatoes peeled
2 tbsps coconut oil
2 tbsp brown sugar
1/2 cup 2% milk
1/2 tsp cinnamon
2 cups mini marshmallows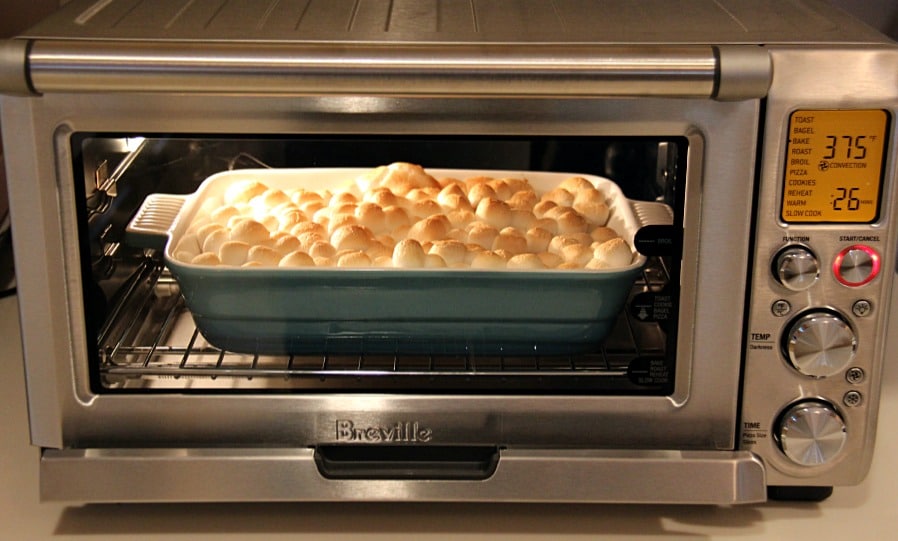 Directions:
Cook sweet potatoes in a pot of boiling water, or bake. If baking, remove skin after cooking. Once cooked thoroughly set aside.
In a saucepan melt coconut oil, add cinnamon, milk and brown sugar. Add sweet potatoes and mash until smooth.
Transfer sweet potato mixture to baking dish and top evenly with mini marshmallows. Bake at 375C for 15 minutes or until marshmallows are browned.

Trying out this dish is something I've wanted to do for many years but I never have the oven space to make it work. With a large turkey, my moms mashed potatoes and various other side dishes there just isn't enough room for a casserole.
Enter Breville's The Smart Oven and my holiday dinner problem is solved! With a countertop convection oven on hand possibilities are endless for a big holiday meal or a weeknight dinner. Included with the Smart oven is a 13″ non-stick pizza pan, 12″ × 12″ enamel baking pan and 12″ × 12″ enamel broil rack allowing for hundreds of meal ideas.  The best part – the convection oven speeds your cooking up to 30% faster!
In addition to these great options The Smart Oven has 9 pre-set programs to ensure perfect cooking every time – Toast, Bagel, Bake, Roast, Broil, Pizza, Cookies, Reheat and Warm. The Oven is easy to clean and has a built-in crumb tray to make clean up even easier.
What we love best about having The Smart Oven is it functions as a separate oven for big meals or a smaller more efficient oven for everyday. It's the appliance I didn't know I needed and now couldn't live without!
Check out an overview of Breville's The Smart Oven

Disclosure: Breville provided The Smart Oven to facilitate this review. As always, all opinions are my own.