Since I was young pets have played an important role in my life. They have been my confidantes, companions and most of all the best cuddlers I know! They've taught me about love and loss. I've had a hamster, a bunny, two dogs, numerous fish and 4 cats. Each one has filled a special place in my heart and now with my boys watching them interact with our cat and dog is so special. Samson, our beautiful orange tabby has been a member of my family for almost two decades. Choosing the best cat food for Samson is important to me, especially since he is a very senior cat.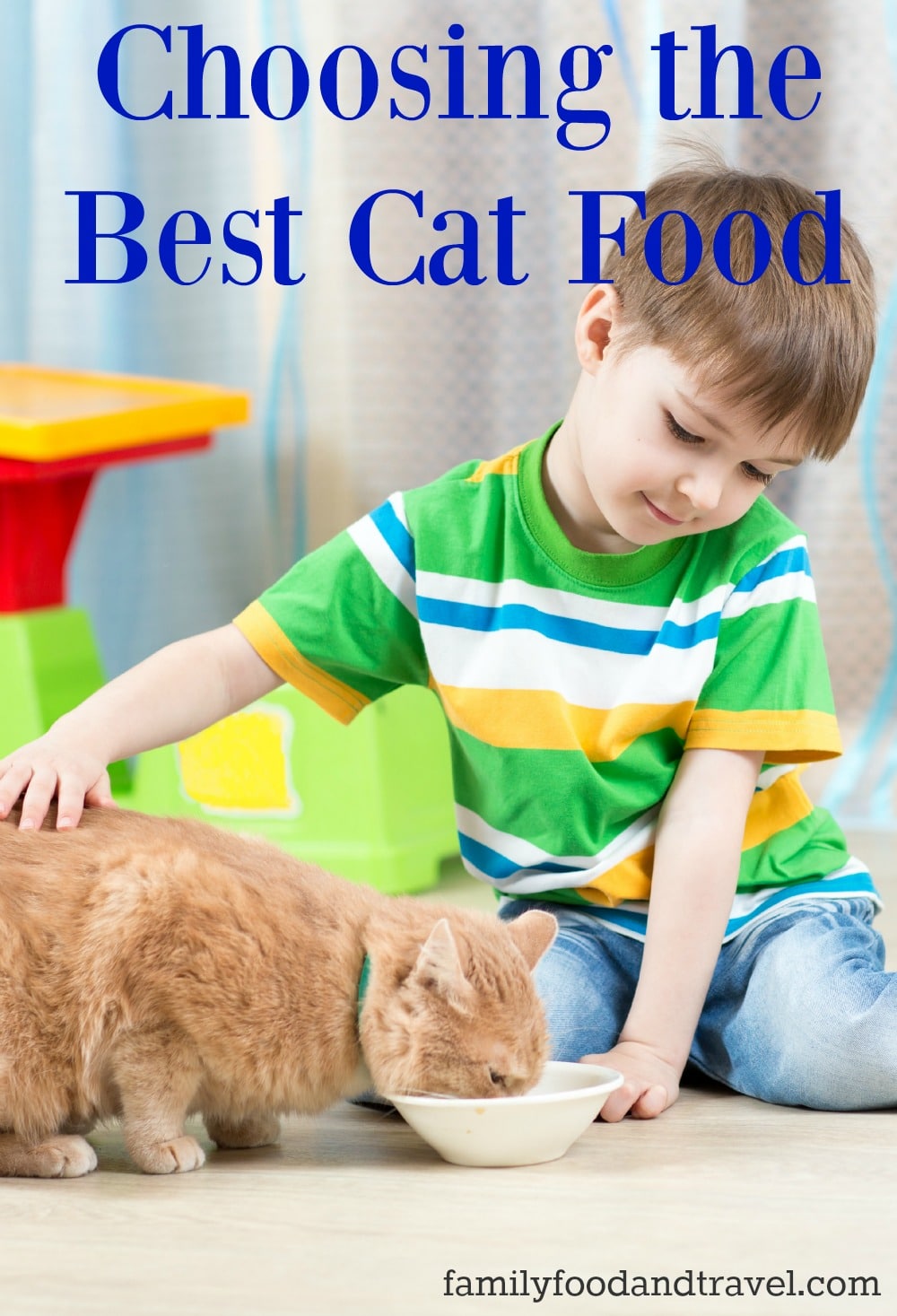 While in University I desparately wanted a kitten. My childhood cat had passed away and I knew it was time to introduce a new furry companion. I went to the OSPCA (Humane Society) every other day for almost a month. I was searching for the right kitten, the one that I knew was meant to come home with me. I'd mentioned in one visit that I'd love an orange tabby and left my phone number. One day while sitting in class I got a phone call that they had a rescue kitten that needed adopting but required special care. Knowing my schedule was flexible I went to meet him and there in a box on the desk sat the cutest kitten I'd ever seen.
They explained he would need to be bottle fed for awhile and since he was so small (1/2 lb) his lifespan might be limited because of lack of nutrition as a baby. I took him home and never looked back. He's been my constant companion every since.
Choosing the best cat food for Samson has changed over the years but premium nutrition has always been very important. When he was younger dry kibble was the best for his teeth and digestion system but now as a senior cat he requires wet cat food to minimize chewing and increase moisture.  When I first popped the top of President's Choice Nutrition First wet cat food Samson went crazy! He started meowing and pacing around in eager anticipation. A sure sign he was excited! After just a few days it was easy to see that we would be switching from our regular wet cat food to feeding Samson President's Choice Nutrition First wet cat food permanently.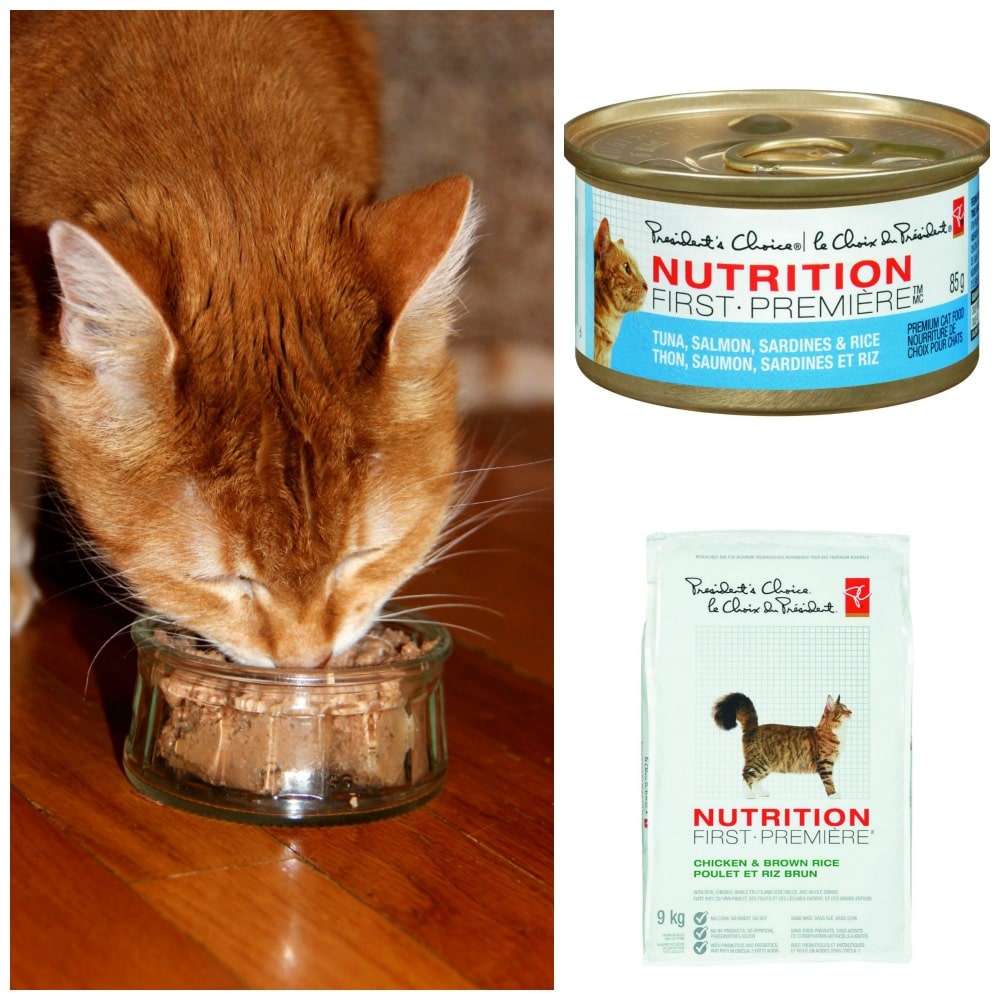 In the month that Samson has been enjoying President's Choice Nutrition First his coat is glossier, his eyes brighter and he's got a new spring in his step. I am amazed that he is eating a cat food filled with the same nutrient-rich foods I eat made from quality proteins that help build strong muscles. Plus it's filled with probiotics and prebiotics that can help ease digestion and Omega 3 and 6 for skin and coat health.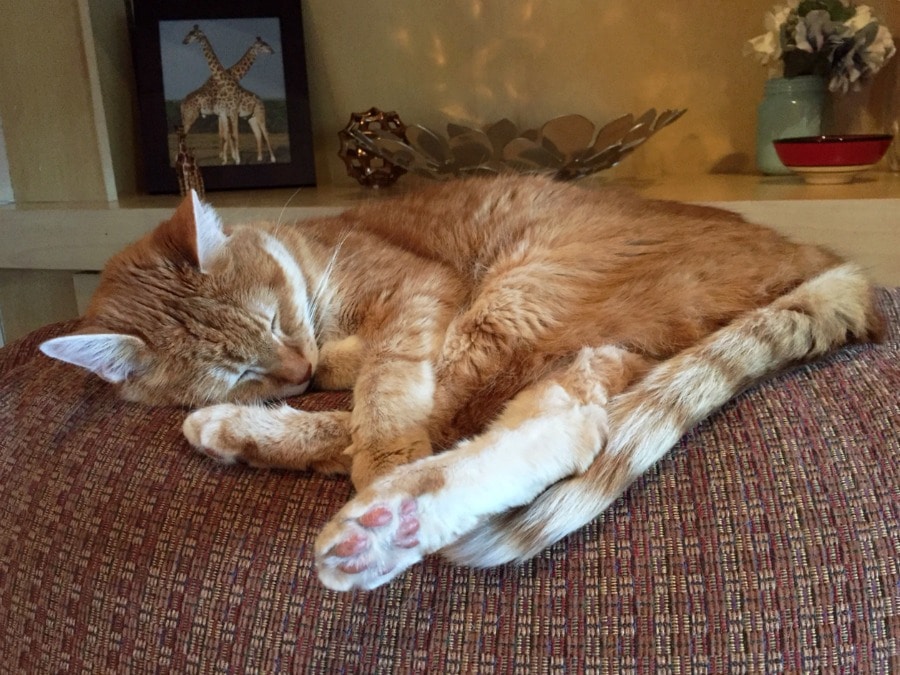 Disclosure: I received compensation and product to facilitate my review. As always all opinions are my own.