Chicago is a fantastic place to travel alone, as a couple or with kids, and the Swissotel Hotels & Resorts have a phenomenal location there to make your stay amazing. This triangular glass hotel was designed by renowned architect Harry Weese and gives you a luxury stay that will make you want to stay forever.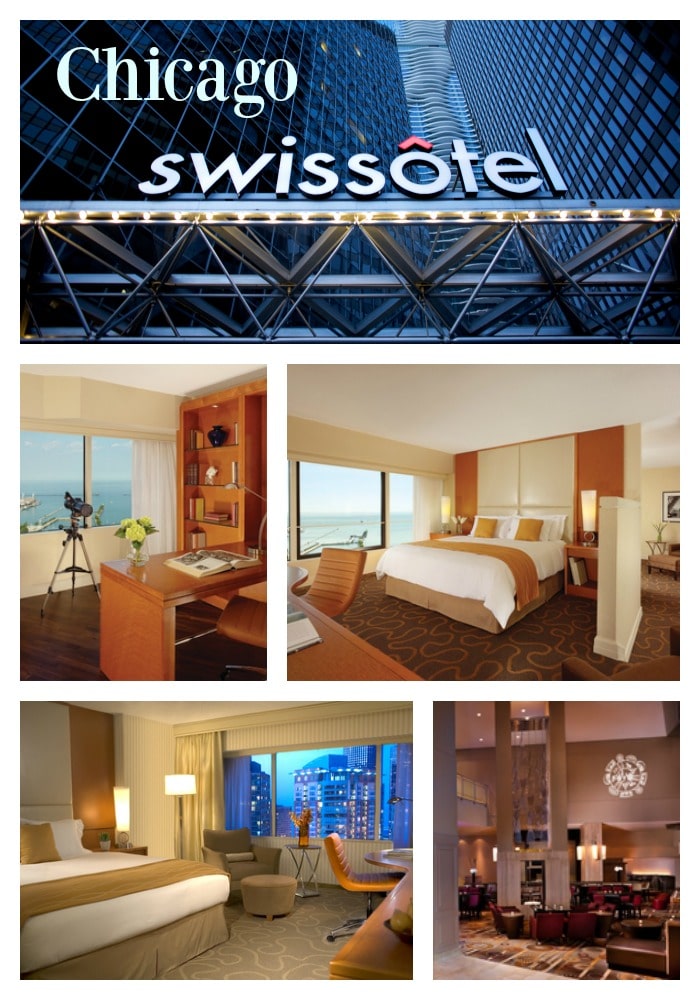 The Swissotel Chicago offers a luxury experience that will leave you feeling like royalty. From the spectacular image this hotel presents visually, to the qualified staff ready to meat your every need, you'll have everything at your fingertips at all times. Plus the Vitality Program will ensure your focus on movement, cuisine, meetings and provide you with a vitality guide for your city. The Chicago Vitality guide showcases attractions you can see within a 15 minute walk of the hotel.
Check out their amazing kids room!
For the business person traveling, the in house fitness center, pool and multitude of in and out of room workspaces make this a great destination to relax between meetings. For the couple looking for a weekend getaway, you can't beat the romance, views, amazing in house dining experiences and most of all the ability to arrive in your room with a special bottle of champagne and treat to make your stay even more romantic.
Some great additions to your stay at the Swissotel Chicago include:
Free In-Room Exercise Cards giving you great ideas for easy to do exercise moves while on the road.
Access to high speed Internet in-room and throughout hotel.
Beautiful views and unique hotel room experience
Amazing on ground dining experience including a free breakfast for many guests.
Purovel in every room featuring Swiss-made bath products encouraging healthy Alpine vitatliy.
Prime location to many area attractions
Phenomenal concierge service for any needs from restaurant recommendations to calling a cab for your next trip out site seeing.
Beautiful swimming pool and fitness facilities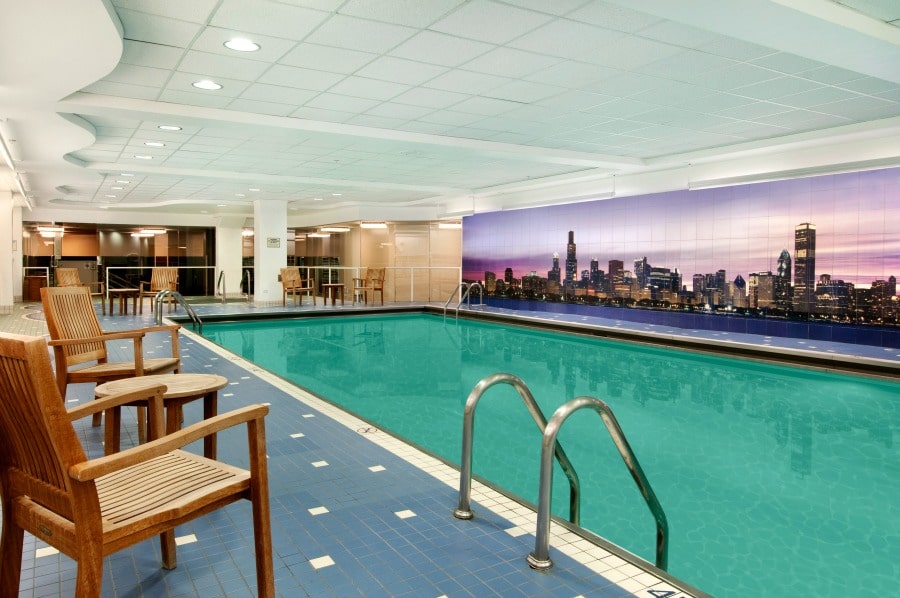 If you are traveling to the amazing cultural destination of Chicago, there is no better place to stay than the Swissotel of Chicago. With amazing amenities, beautiful views, excellent customer service and a luxurious room experience you'll find this hotel to be one of your favorite destinations
The Swissotel Chicago offers you a chance to escape the rat race of the city between visiting museums, dining out at award winning restaurants or seeing amazing architecture in what is commonly referred to as the Windy City.
Looking for more info on Chicago? Check out our visit to the Chicago: The Windy City
Stay up to date and follow Swissotel on social media at: Facebook and Twitter
Disclosure: This post was sponsored by Swissotel. As always, all opinions are my own.