There is something magical about a road trip. Sunglasses on, sunroof open and miles of highway ahead. A few weeks ago I had the pleasure of testing out the new 2016 Ford Escape Titanium with SYNC 3 technology on my road trip to see country music legend Garth Brooks in Cleveland, Ohio.
For me, the switch into the driver's seat of the 2016 Ford Escape Titanium was seamless. I regularly drive a seven-passenger import, but instantly felt right at home behind the wheel of this five-passenger small utility vehicle. It was silver, and sporty, and nicely met our needs as an active family. Lots of room for the twins' brand new hockey gear, and a week's worth of groceries too. But where this vehicle really excelled was on a girls' weekend road trip from our home near Toronto, Ontario, to Cleveland, Ohio. It was a quick trip – there and back in a weekend – and we spent the majority of it on the highway. I couldn't have been happier with the Escape – it handled the trip, its three grown passengers and their luggage beautifully. Once again, there's ample cargo space and it's smartly-designed at that. We didn't even fill it all post-shopping.
The vehicle was very comfortable to drive, and the passengers tell me they were comfortable too. Having said that, my backseat passenger is on the shorter side, and it may've served her well in this case. There isn't ample legroom in the backseat of this vehicle – truly the only drawback I identified.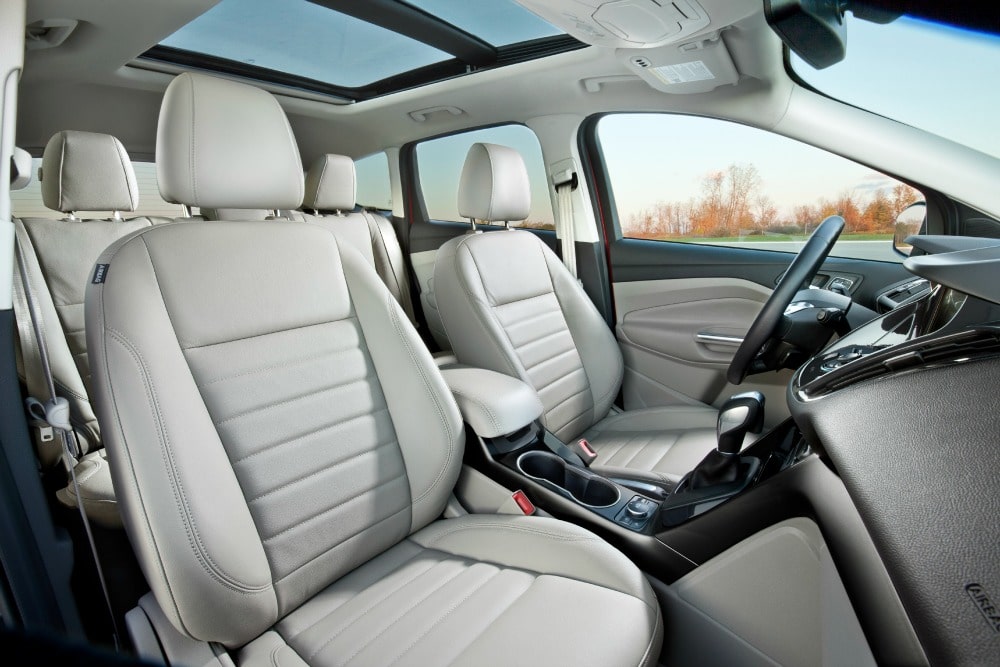 The Escape accelerated with ease on the highway and its SYNC® 3 technology allowed me to stay connected and to do the multi-tasking I needed to do, without taking my hands off the wheel or my eyes off the road. SYNC® 3 offers voice-activated technology and an easy to-use design. I took advantage of both on our eight-hour drive!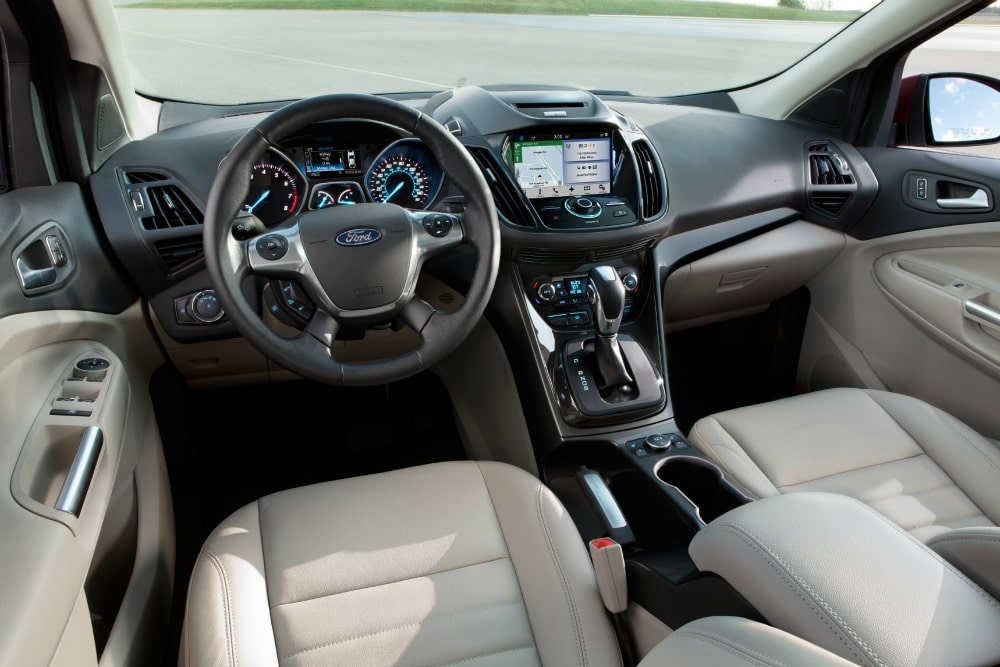 Here's how the 2016 Ford Escape Titanium made our trip that much better:
MUSIC SEARCH & CONTROL – We found our favourite music via our Bluetooth® and SiriusXM Satellite Radio stations with simple voice commands. All it took was for us to say "play" and the artist or song name.
SIRI® SEAMLESS INTEGRATION – With the push of a button on the steering wheel and natural voice language commands, I was operating my iPhone®, made the occasional call and sent the odd text.
LCD SCREEN – The navigation system was second-to-none, and it's something we relied upon as we navigated our way through a new city. The touch screen worked for us much like that of a smartphone, with swipe and pinch-to-zoom functionalities.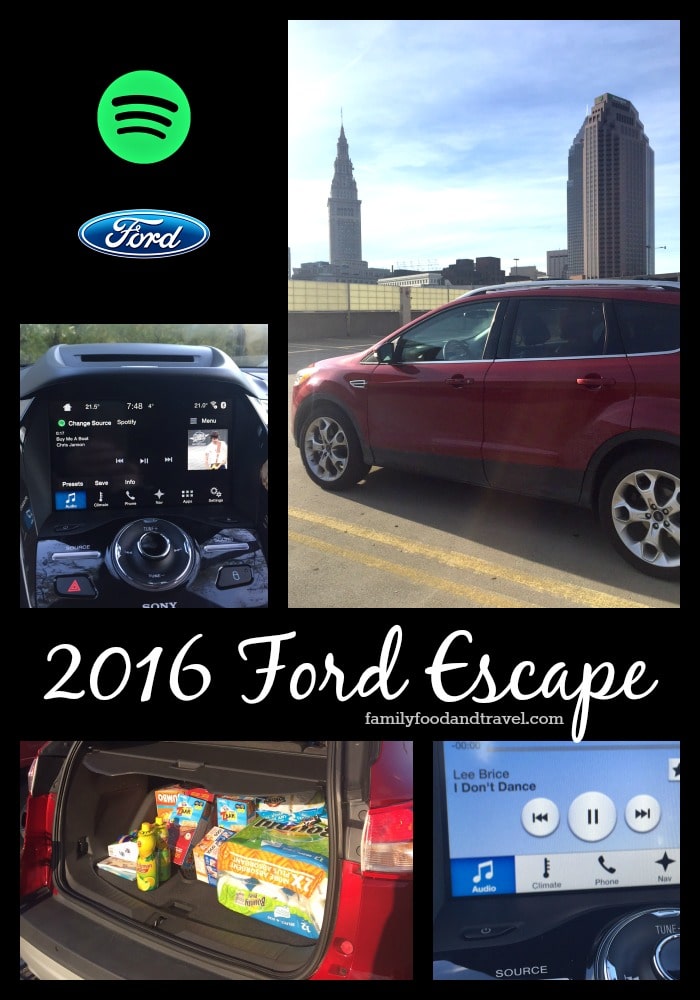 In short, the Escape was a clever companion on our road trip, its BLIND POST INFORMATION SYSTEM alerted me to a car in my blind spot as I switched lanes on a pretty major highway; its ACTIVE PARK ASSIST did all the work for me in one underground parking garage, in particular; and its INTELLIGENT ACCESS AND PUSH-BUTTON START, allowed me to keep my keys stowed away in my purse – a feature I'd never again be without.
Disclosure: I was loaned a 2016 Ford Escape from Ford Canada for one week to facilitate this review. As always, all opinions are my own.