I love making this soup in the Fall and Spring but it would be delicious anytime of year. The hearty combination of potatoes, leek and carrots create the perfect harmony of flavours. This recipe starts with bacon but this step can be omitted to make the soup suitable for vegetarians or vegans. But if you are like me and love bacon this soup will give you lots of veggies and bacon too!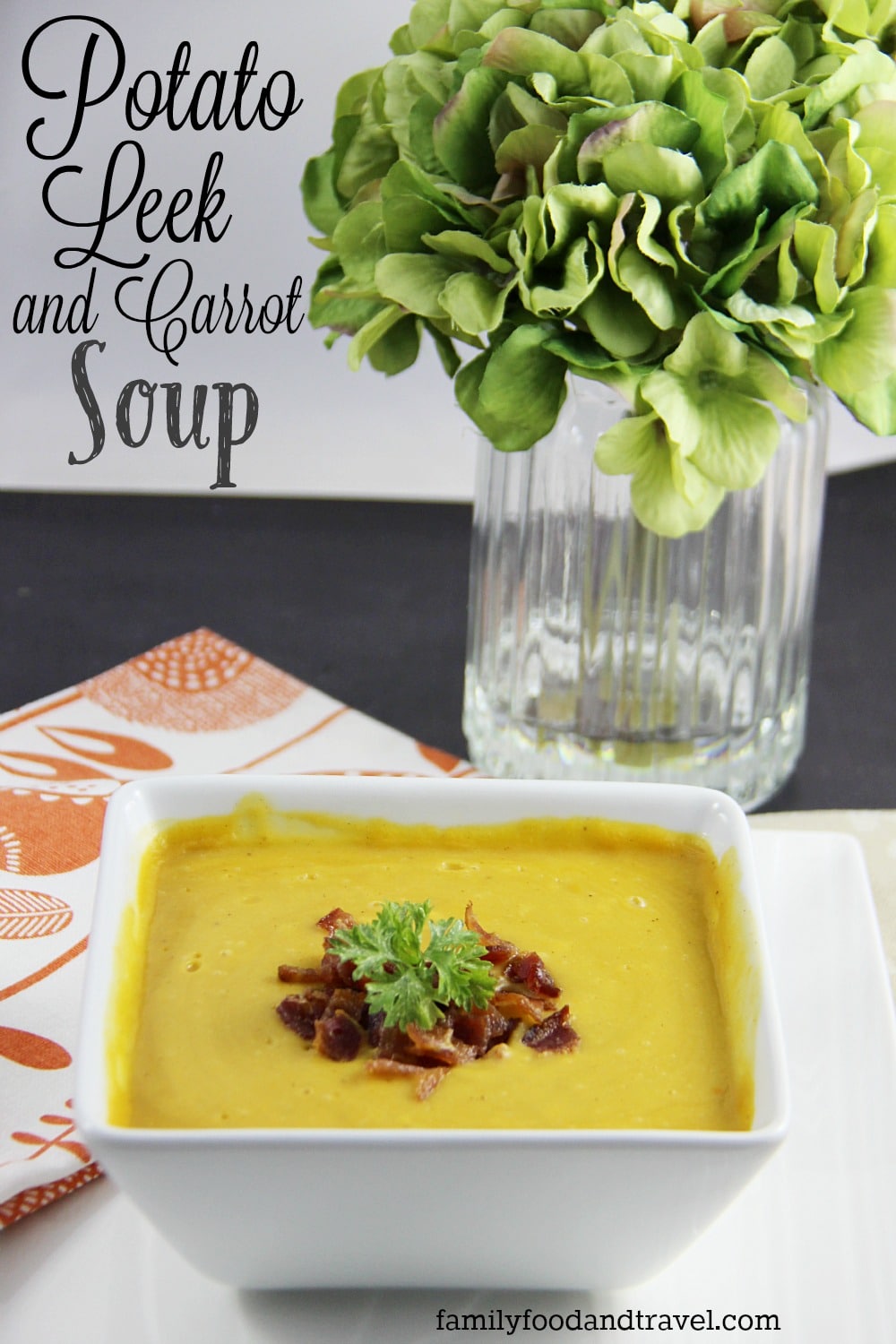 Potato Leek and Carrot Soup
Ingredients
2 tbsp butter
5-6 strips of bacon
2 (white and light green parts only) leeks, thinly sliced
2-3 large carrots peeled and sliced
1/2 tsp kosher salt
1/2 cup dry white wine
1/4 tsp fresh ground black pepper
4 large potatoes
5 cups of chicken stock
1 tsp sugar
1 tsp lemon juice
Dash of Tabasco
Directions:
In [easyazon_link identifier="B0076NOI7A" locale="US" tag="famfooandtr00-20″]Dutch Oven[/easyazon_link] or large pot melt butter and crisp bacon.
Once bacon is brown on edges, remove and set aside.
Add sliced leeks, carrots, salt, and pepper to butter/bacon grease and cook until softened (approx. 8 minutes).
Add white wine and cook 1 minute.
Add potatoes, chicken stock and bring to a boil.
Reduce heat, cover and simmer until potatoes are tender and flavours are blended (approx. 20 minutes but can simmer up to 2 hours).
Add dash of Tabasco, sugar, and lemon juice and cook one more minute.
Remove from heat and allow to cool.
Once cool, add in batches to [easyazon_link identifier="B00C6MWPNK" locale="US" tag="famfooandtr00-20″]Vitamix[/easyazon_link]and puree until smooth.
Return soup to a clean pot and reheat on low until ready to serve.
Sprinkle with crumbled bacon (and/or grated cheese and parsley)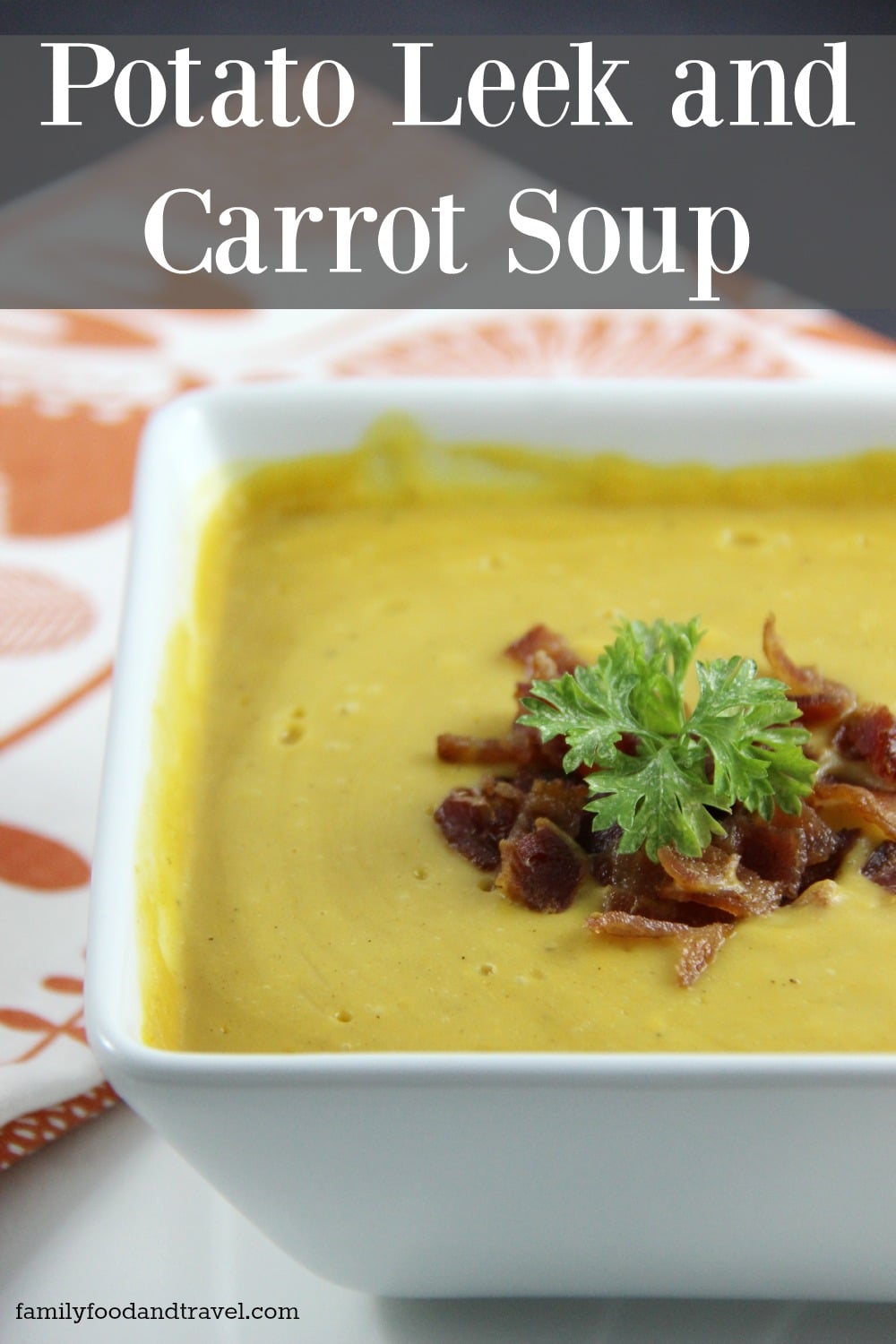 Looking for more soup ideas? Check out our soup recipes including our favourites: Best Ever Turkey Soup, Carrot Soup, Butternut Squash and Apple Soup and White Bean and Kale Soup.
*Note: This post contains affiliate links.