The casserole is one of those words that incites a bit of terror in my mind. I've had some bad casseroles in my life. From visits to friends' houses to dining hall meals with mystery ingredients hidden in casseroles I know too well that the casserole can be a very unappetizing dish. However, done right with fresh delicious ingredients it's a true time saver and a great way to get your family to eat some veggies they might not otherwise try. If like me you are wary of the casserole I promise this dish is all kinds of yummy wrapped up in one dish. I modified this Chicken and Broccoli Casserole from Chicken.ca to add some additional flavours.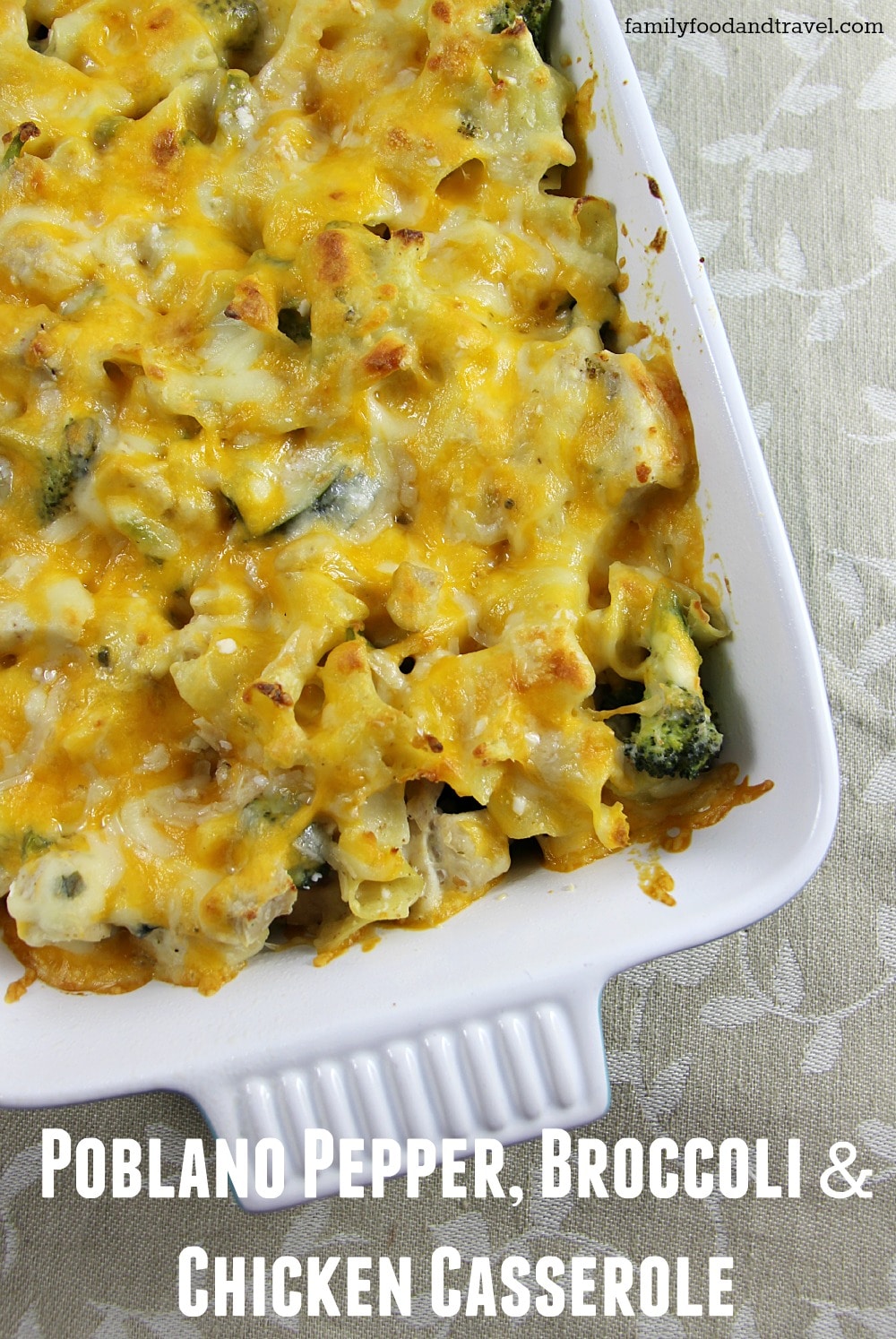 Poblano Pepper, Broccoli and Chicken Casserole
Ingredients:
2 cups cooked chicken (cubed)
2 tsp butter
2 tbsp whole wheat flour
1 1/4 cup 2% milk
1/8 tsp fresh ground pepper
1 tbsp minced fresh basil (or 1 tsp dried basil)
1/8 tsp dry mustard
4 tbsp fresh grated parmesan cheese
3 cups (dry) no yolks noodles
1/4 cup diced poblano pepper
1 cup cubed zucchini
2 cups broccoli
1 cup grated cheddar cheese
1/2 cup fresh grated parmesan cheese
Directions:
In a small saucepan heat the butter. Add flour and cook until fully mixed.  Add milk and cook until starting to boil.  Reduce heat and simmer for 10 minutes, or until thickened. Remove from heat add pepper, basil and parmesan cheese. Set aside.
Cook noodles according to instructions. For the last two- three minutes add in chicken, peppers, zucchini and broccoli and allow to boil until cooked but firm. Drain water.
Preheat oven to 350C
In a large bowl mix together chicken, vegetables, noodles and white sauce.
Spray a baking dish with non-stick spray and pour the pasta mixture.
Top with cheddar and parmesan cheese and place in the oven to cook for 25 minutes. Switch oven to broiler and cook for remaining 5 minutes of until the cheese is bubbly.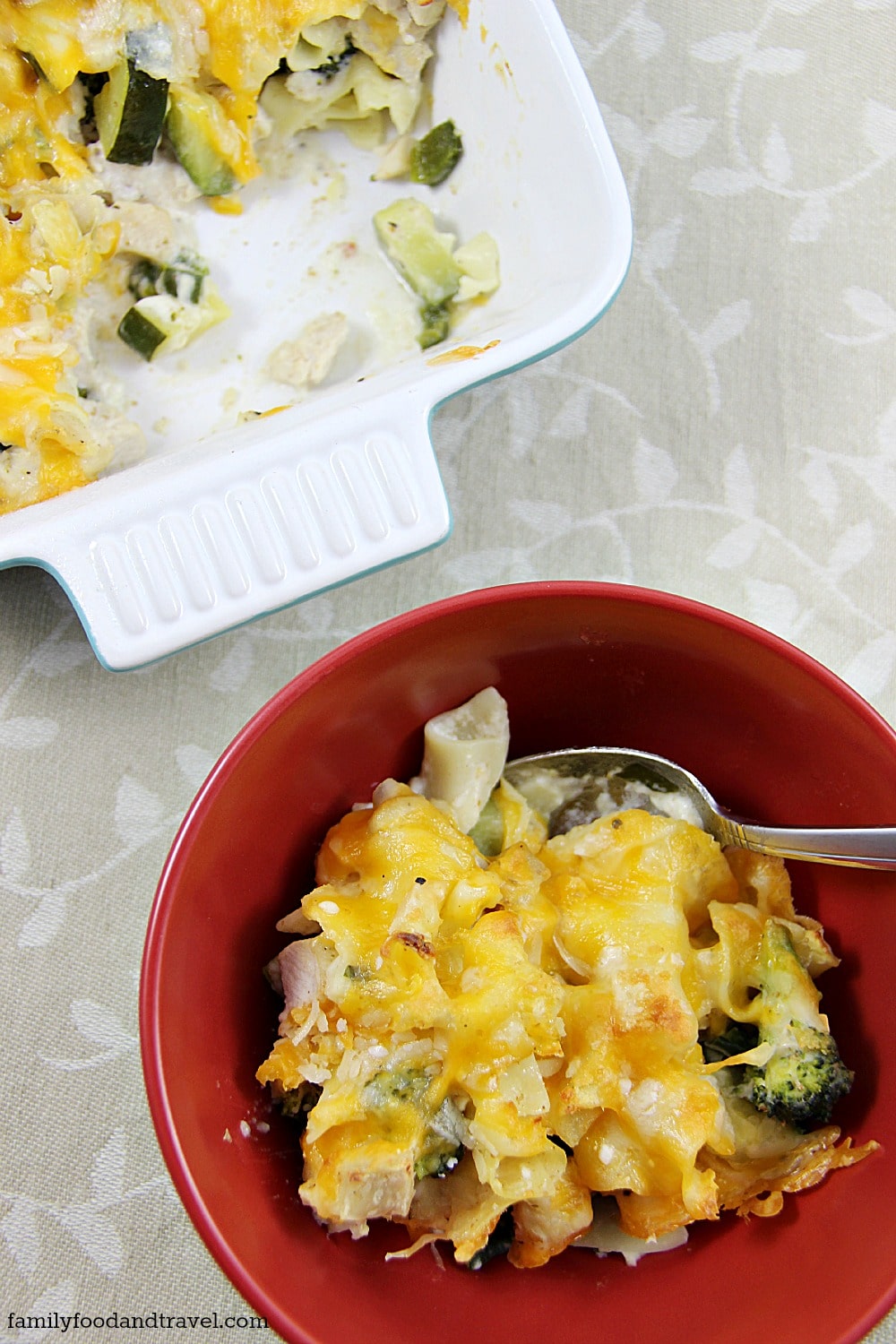 Looking for more casserole inspiration? Check out these Chicken Casserole Recipes from Chicken.ca
Looking to know more about chicken? Follow Chicken Farmers of Canada on social media:  Facebook, Twitter, Pinterest, Instagram
Disclosure: I am participating in the Chicken Farmers of Canada campaign managed by SJ Consulting. I received compensation in exchange for my participation in this campaign. The opinions on this blog are my own.