We all know that life is a mixture of emotion, family drama, work and crazy experiences. As I near my forties I feel everyday that life can be just a bit too heavy sometimes.
The characters in This Life is relatable, thoughtful and accurately depicts life in all it's complexities. Featuring Natalie Lawson (played by Torri Higginson), a single mother of three, a columnist, sister, daughter and friend. Like most of us, her life isn't a smooth ride and a diagnoses with cancer changes everything. This Life reminds us that there is so much to be thankful for even in our messy, complicated lives.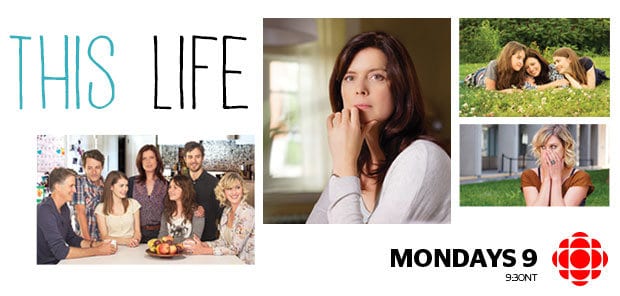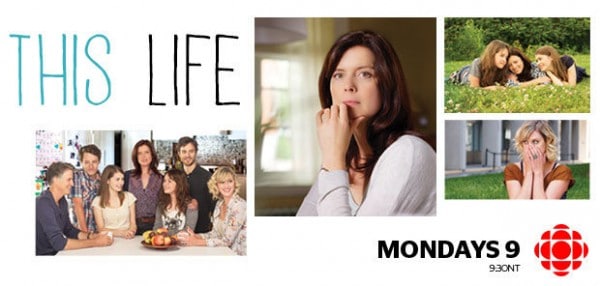 Set in contemporary Montreal, This Life is a funny, honest, heartfelt series about a regular family whose world turns upside down overnight. Like its French-language counterpart, Nouvelle adresse, this 10-part series is a family saga focusing on Natalie Lawson, a lifestyle columnist and single mother in her early forties whose terminal cancer diagnosis sends her on a quest to help her three teenage children get ready for the future, while trying her best to live in the now.

Natalie's diagnosis is a life-changer for everyone she loves. Faced with the uncertainty of life, each Lawson does their best to embrace the absurdity of the journey, while confronting the drama that comes with all of their choices, big and small. To get through all this Natalie leans on her two brothers, her sister and her parents, a close-knit, charmingly imperfect clan who each have their own unpredictable personal and professional hills to climb. Through a mix of drama and humour, THIS LIFE explores the many ups and downs of life in a touching, relatable and deeply human story that is positioned to resonate with Canadians across the country.
Check out this amazing new show by watching the extended trailer:

Watching the first episode I was instantly captivated by the authenticity of the characters, the genuine emotion and actors that portray them expertly. I was instantly reminded that life is so much more than the bad news, the heavy stuff, it's also about dates, family dinners, adorable nieces and young love. This Life is all about cherishing your family, making the most of everyday and finding a path in life that you love. If feels like a privilege to be along for the ride as Natalie Lawson navigates her life and feels the need to help her children find happiness. While my boys are still young I cannot imagine what it would be like to feel my time is running out with them.
Fun, quirky, thoughtful and beautifully produced and acted, This Life is a show you will be talking about on Tuesday. Grab your friends and family and enjoy this fantastic Canadian show.
Ready to start watching? Check out Episode 1 online and then tune in on Monday October 12 to watch This Life on CBC