Owls are an iconic symbol of nature and wisdom. Their majestic wings, feathers and eyes are mesmerizing. Absolutely love spotting an owl on a walk perched high in a tree. To celebrate all that we love about owls we decided to make some of our own this weekend.
These owls are made from just a few simple craft items and require very little preparation. If making them with little kids you will need to cut out some pieces ahead of time. For older kids let them create something from their imaginations.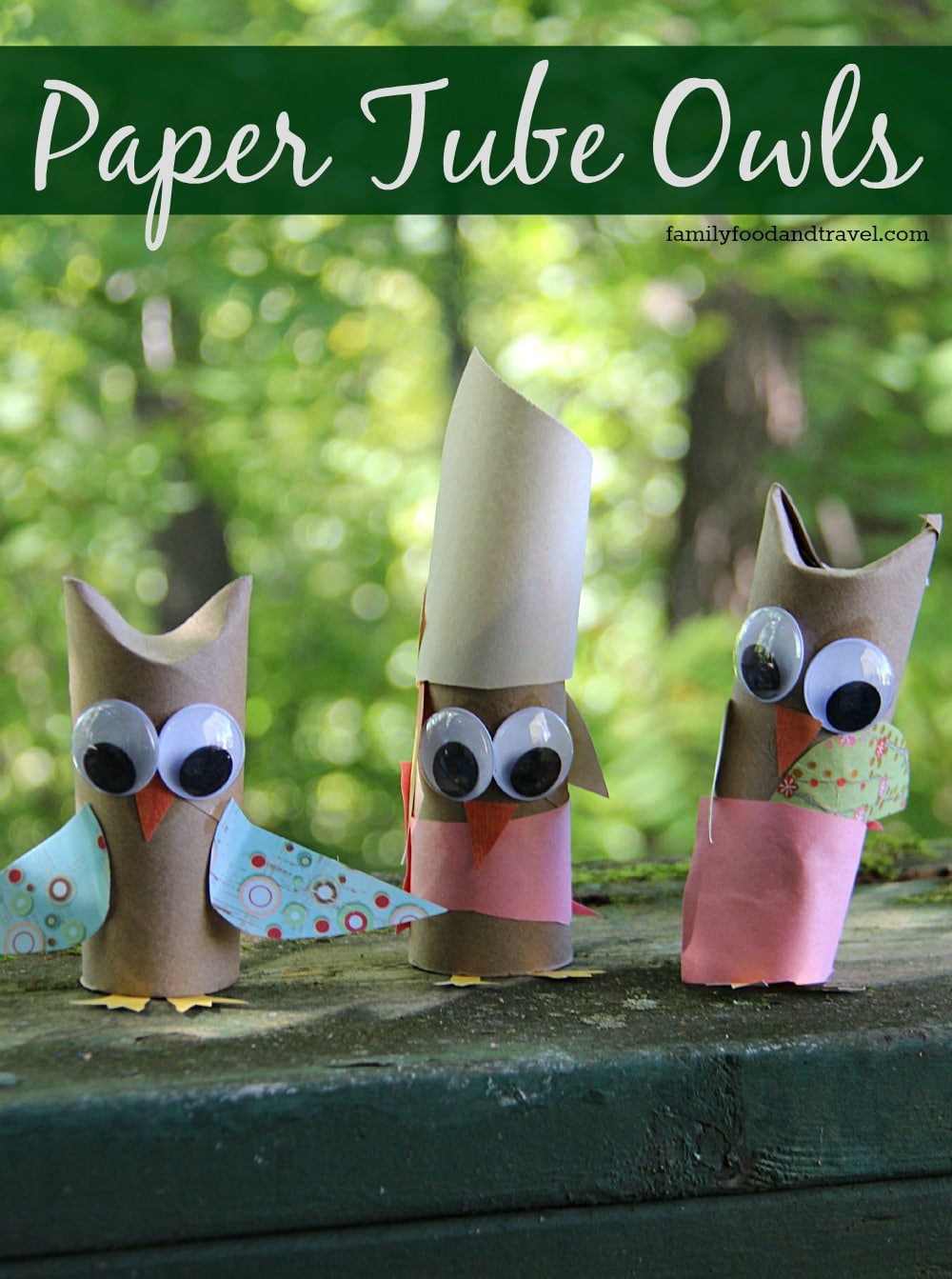 Paper Tube Owl Craft Materials:
[easyazon_link identifier="B003LX5MN8″ locale="US" tag="famfooandtr00-20″]Scrapbooking paper[/easyazon_link] or construction paper [easyazon_link identifier="B00D4IJH6S" locale="US" tag="famfooandtr00-20″]Googly Eyes[/easyazon_link]
Paper Tubes (or toilet paper tubes)
[easyazon_link identifier="B000Q3KHCM" locale="US" tag="famfooandtr00-20″]White glue[/easyazon_link]
*Pipe cleaners, feathers or other items can be added to your owls.
Prep:
Cut out wings from the scrapbooking paper and place in a small bowl.
Cut out small orange triangles for beaks and place in a small bowl.
Fill small bowl with googly eyes.
Cut out small feet and leave long enough table to be glued inside the tube.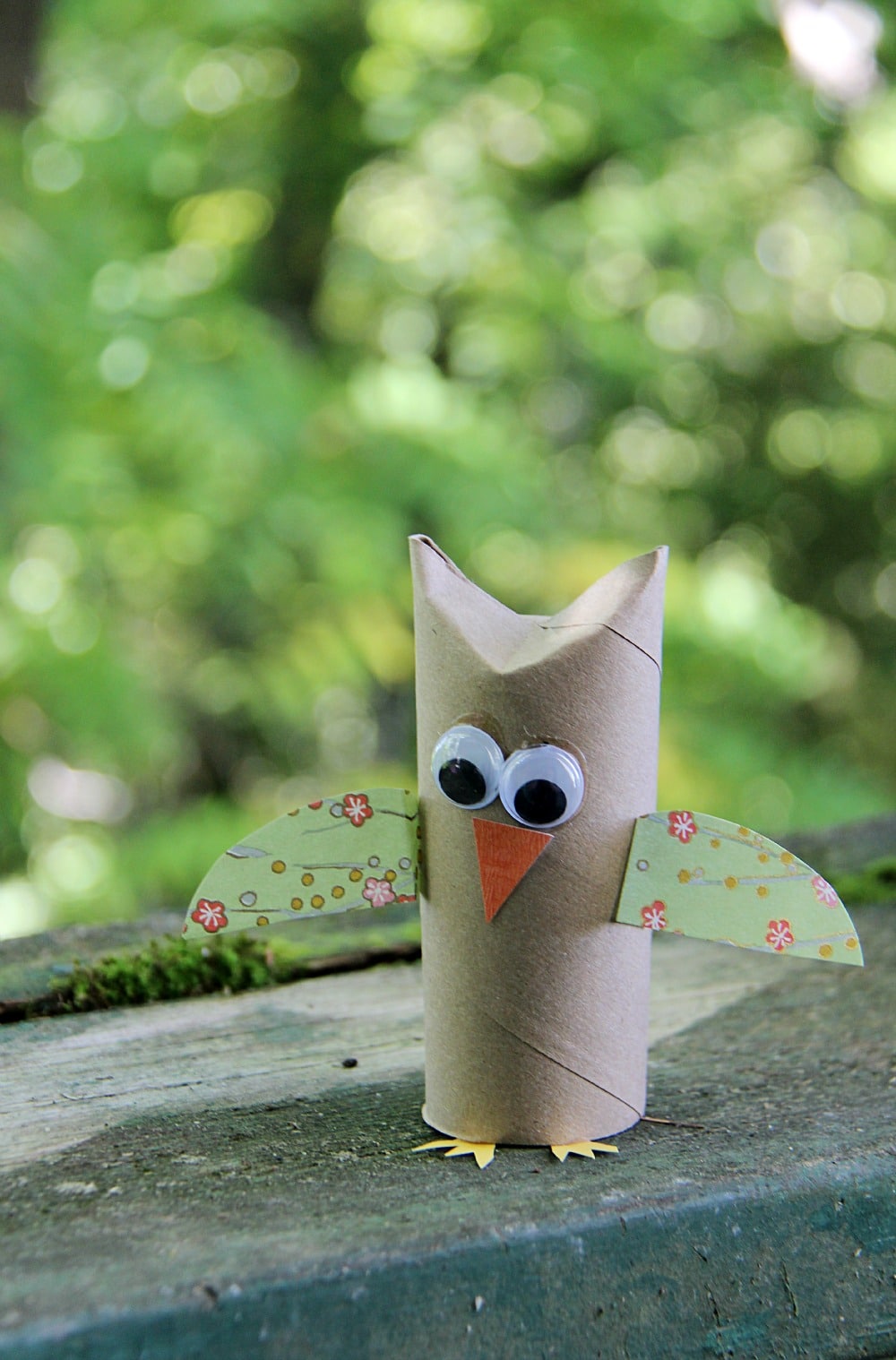 Step 1: Fold one end of paper tube so that it forms the ears
Step 2: Affix googly eyes
Step 3: Affix nose
Step 4: Affix wings (can be bent and affixed or just glued as is)
Step 5: Bend the bottom part of the foot so that the majority of it is glued inside the tube and just the feet stick out.
Step 6: Lay owls down for glue to dry, otherwise the googly eyes might slide down the tube.
*Alternate option: before step 1 – cover paper tube in scrapbook paper, then start step 1. This will give you owls that have a coloured look.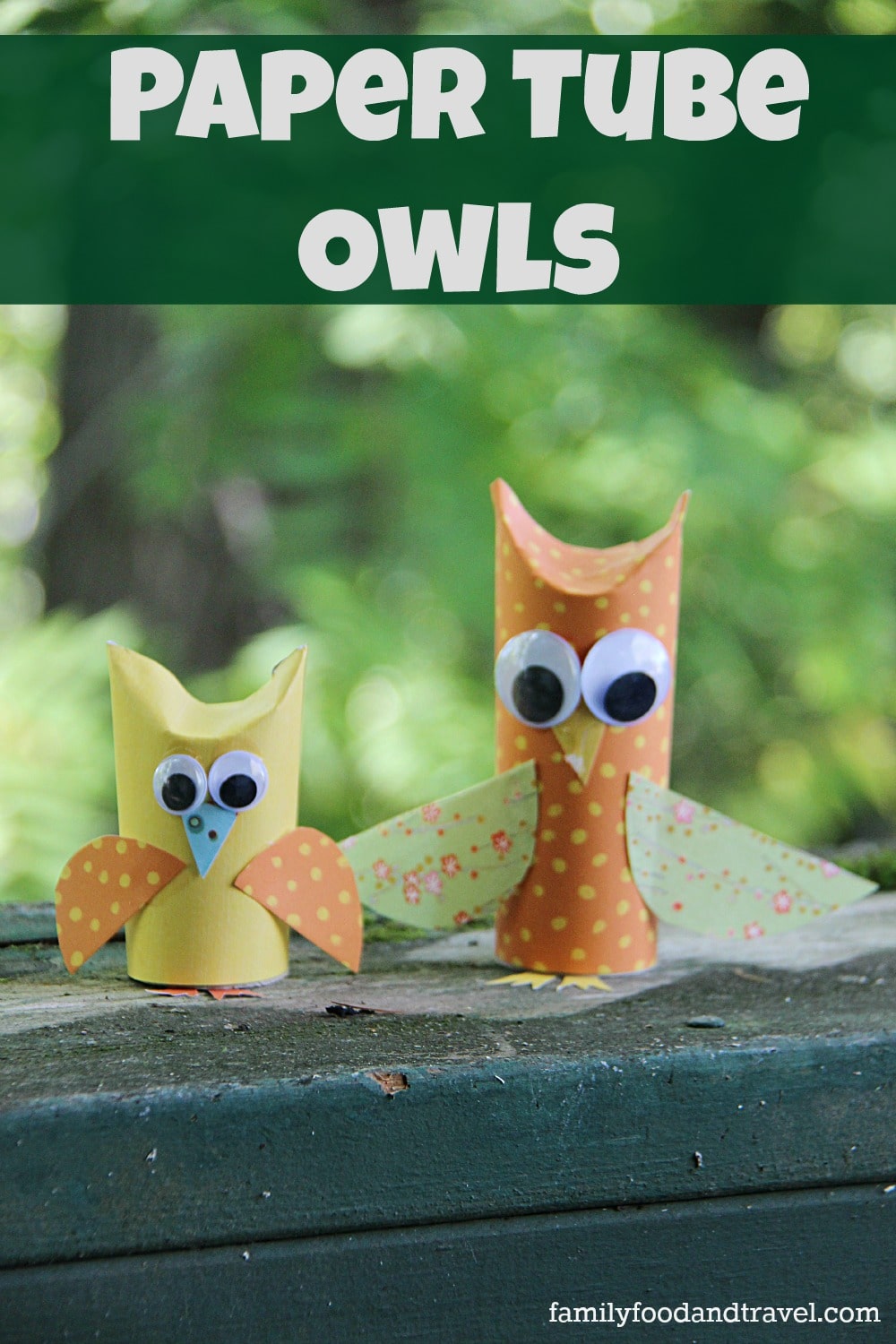 Looking for other craft ideas? Check out these fantastic crafts your kids will love:
Pipe Cleaner Flowers and Bunnies