Play-Doh is one of the toys I remember with such vivid memories from my childhood. The smell, the feel, the crazy creations I made – so many great memories. Since my boys were toddlers we've been experimenting and playing with Play-Doh and loving it. Recently we had the opportunity to try out two amazing Play-Doh Sets the Play-Doh Crazy Cuts and Play-Doh Smashdown Hulk featuring Marvel Can Heads
The squeals of delight as the boys created crazy hair do's, cut them off, made baseball caps and then pounded the Play-Doh into shapes was so much fun we have played with the Play-Doh sets every day since we opened them. Not only have we laughed but we've learned too. From colour mixing to shapes, force and applied pressure all wrapped up in creative play.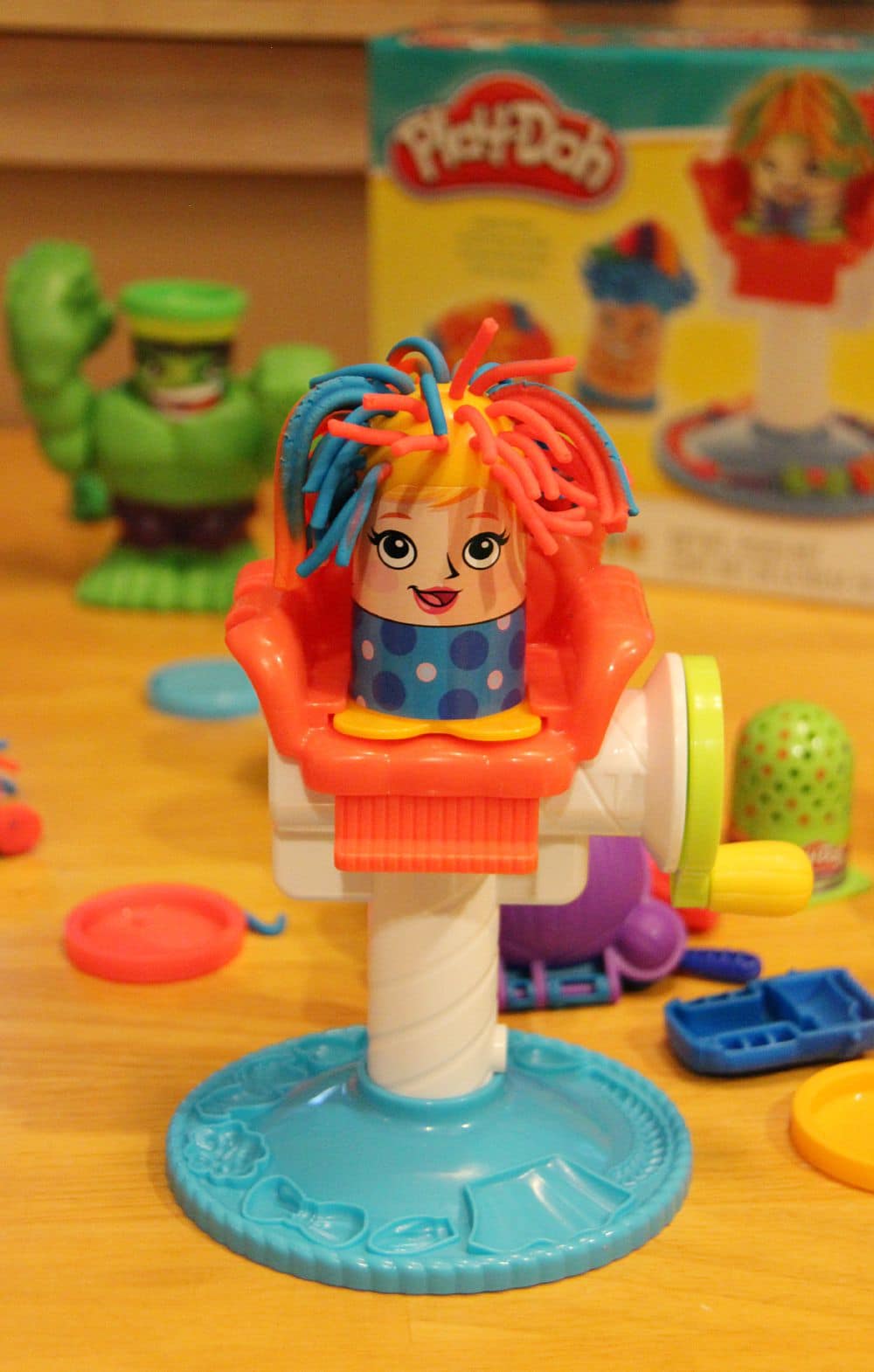 ThePlay-Doh Crazy Cuts allows kids to explore some pretty outrageous hair styles and use the moulds to create hair accessories. Easy to use and fun to create with it's great for kids 3 – 100.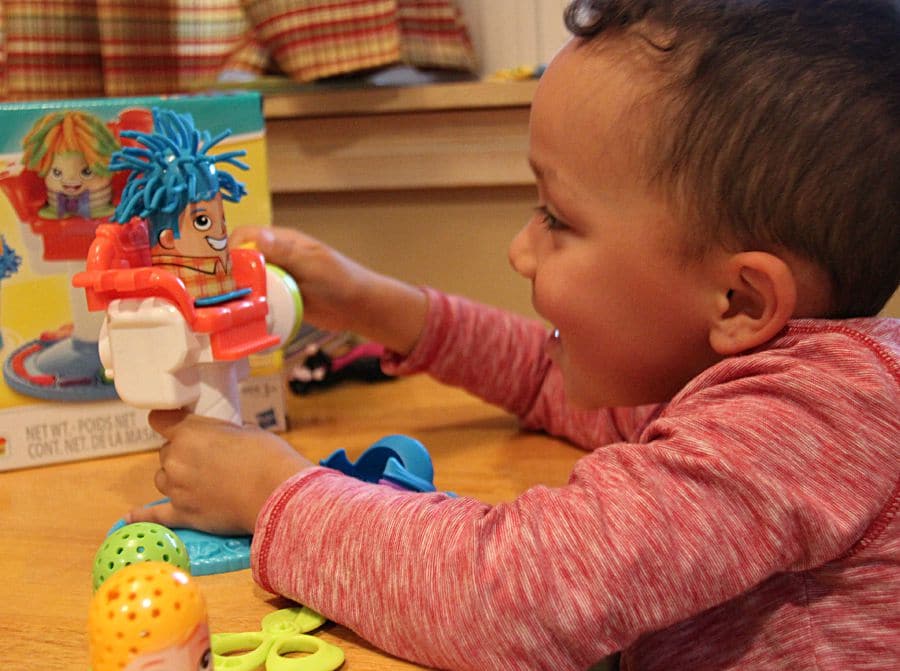 Once the boys got the hang of using the Play-Doh Smashdown Hulk featuring Marvel Can Heads they got into creating bricks to make a brick wall. Once the wall was built they smashed it with the Hulk!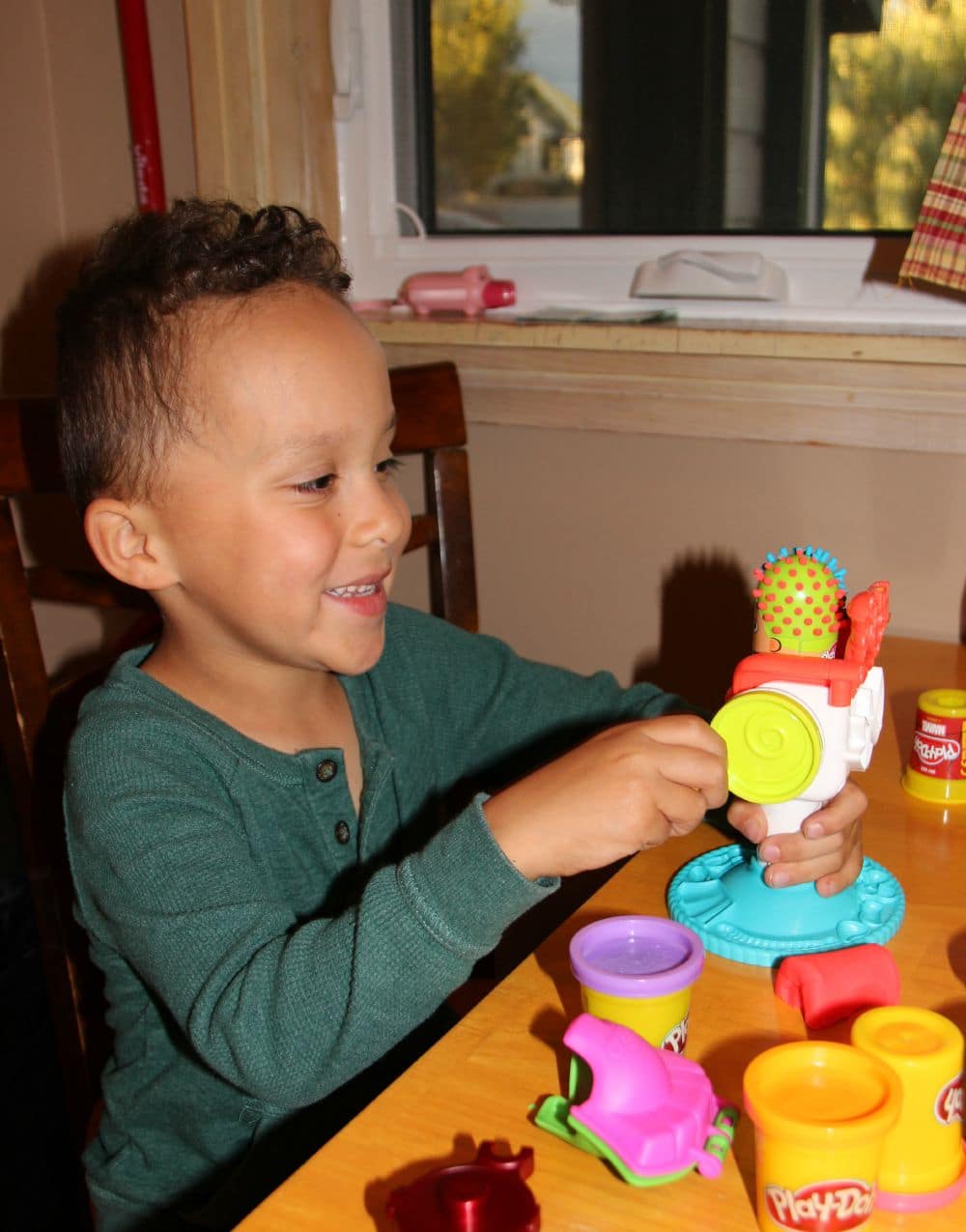 I've been really interested to learn about the benefits of PlayDoh for learning development and included these great learning activities for you to expand your repertoire of PlayDoh activities.
11 Fun Learning Activities with Play-Doh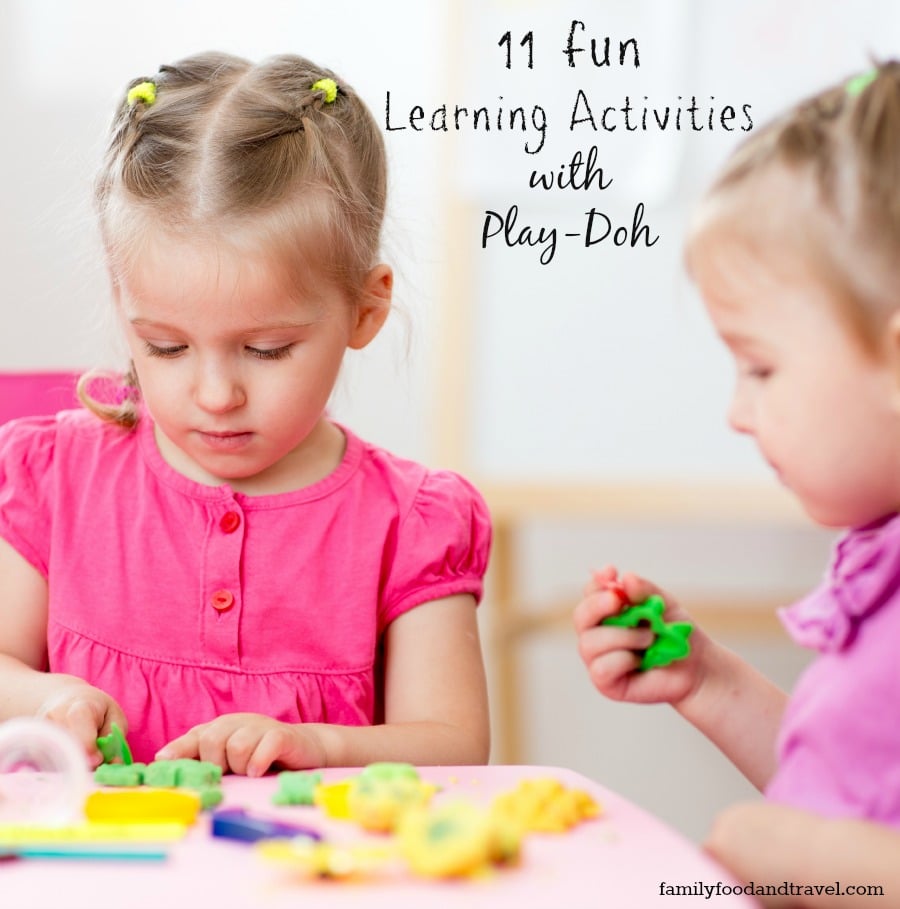 Bead Press Fine Motor Activity | Rhythms of Play
Printable Alphabet Play-Doh Mats | Kidzactivities.net
Popcorn Counting Play-Doh Mats | Simple Fun for Kids
People Play-Doh Mats | Picklebums
Learn to Count with Play-Doh | The Stay At Home Mom Survival Guide
Learning Colours with Play-Doh | Sunny Day Family
Make a Brain Cell Model | Adventures in Mommydom
Play-Doh Visual Processing Activity | Mosswood Connections
American Flag Optical Illusion | The Jenny Evolution
Make Play-Doh Volcanoes | There's Just One Mommy
Make Play-Doh Ornaments | There's Just One Mommy
Check out more ideas on Play-Doh Teaching Tools and Activities
Disclosure: I received product to facilitate this review. As always all opinions are my own.