One of our favourite things to do as a family is to curl up on the couch with a cozy blanket and a bowl of popcorn for movie night. It's a time when the boys and I can relax and cuddle and enjoy a great movie.
Netflix is usually our place to go to find countless family and fun movies that we can all enjoy. We were really excited when Netflix recently released a slew of Disney movies so I thought we'd share some of our favourites for family movie night. With Disney on Netflix family movie night is even easier!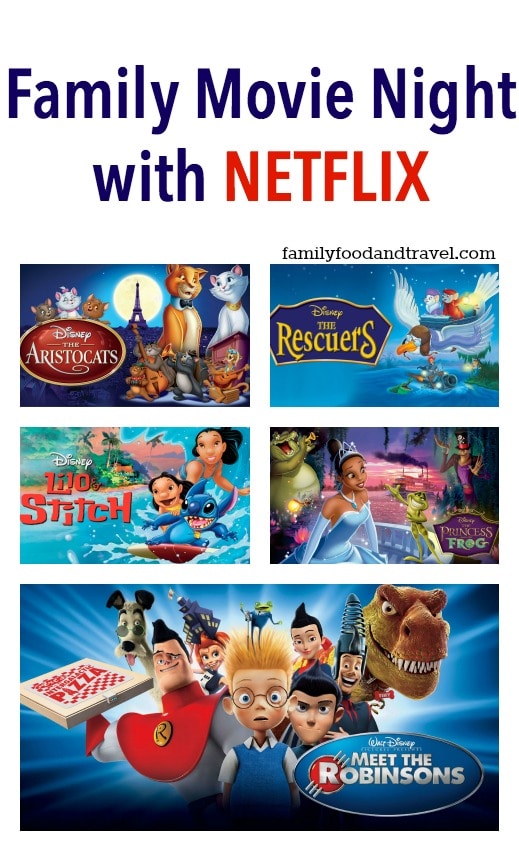 Aristocats – If you saw this movie growing up, you'll know it's a charming story about a family of cats who try to make it home with an adventure along the way. It came out in 1970 and is still a great movie today.
The Princess and the Frog – The spin on this classic tale really empowers the princess but still has the same charm and entertainment you've come to expect from Disney Movies
The Fox and the Hound – It's the tale of a friendship between two animals that are supposed to be natural enemies.
Atlantis, The Lost Empire – Love a good adventure? You will definitely get in this story of a mapmaker who tries to discover an underwater world.
Lilo and Stitch – Every child wants a puppy, (mine included.) This movie is that fantasy come true to the exponential level when the dog turns out to be an alien!
Meet the Robinsons – This is a story of a young inventor who builds a time machine to help him find his family.
The Rescuers – This is another Disney classic that came out in 1970. It's an adventure for the whole family.
Grab your favourite snacks and settle in for a great night.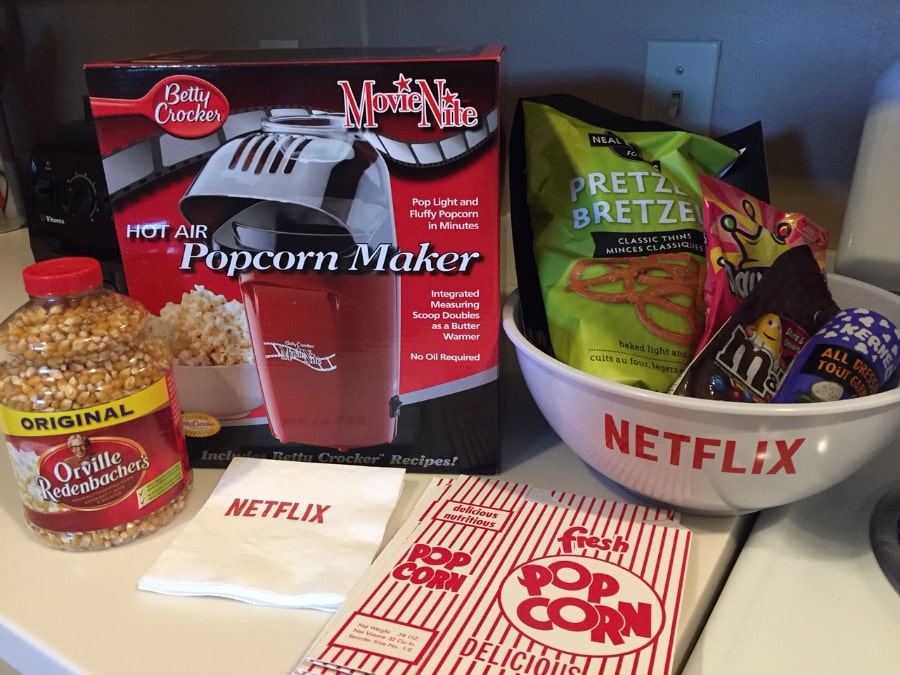 Those are some of our favourites, what does your family enjoy on movie night?
Disclosure: I am part of the Netflix Canada Stream Team. I receive products to facilitate my review. As always, all opinions are my own.