The traditional foods of Cyprus are so familiar you have likely already enjoyed some of this wonderful Mediterranean fare. When you are traveling to a new location, or simply curious about bringing some ethnic cuisine into your menu plan, this is a great place to begin. The bright flavours and healthy cooking methods of the traditional foods of Cyprus are perfect for any foodie to enjoy. This month Expedia's World on a Plate is featuring the food of Cyprus. In honour of this month's country we created a simple recipe that brings together some of Cyprus's most used ingredients.
Watermelon Feta and Fig Salad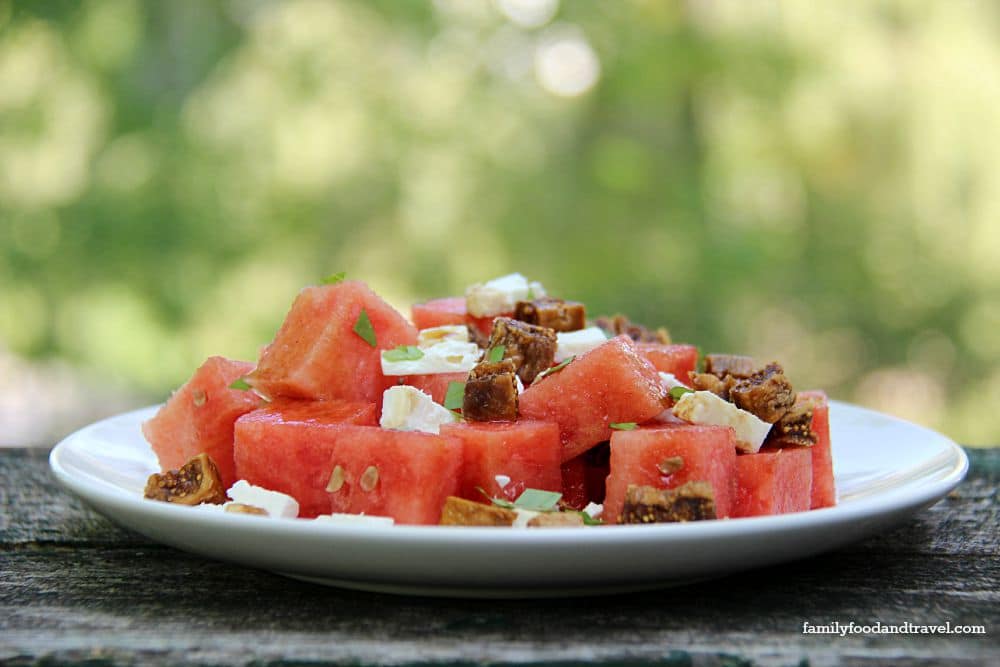 Serves 1
Ingredients:
2 cups fresh watermelon cut into cubes (best if chilled)
1/4 feta crumbled or sliced
1/4 cup fresh or dried figs cubed
2 tbsp honey
1 tbsp balsamic vinegar
1 tsp lemon juice
Pinch of salt
Chopped basil or mint as a garnish
Directions:
On a plate or bowl arrange watermelon and sprinkle with feta and figs.Sprinkle with basil or mint garnish.
In a separate bowl whisk together honey, vinegar, lemon juice and salt.
Drizzle dressing over salad and serve immediately.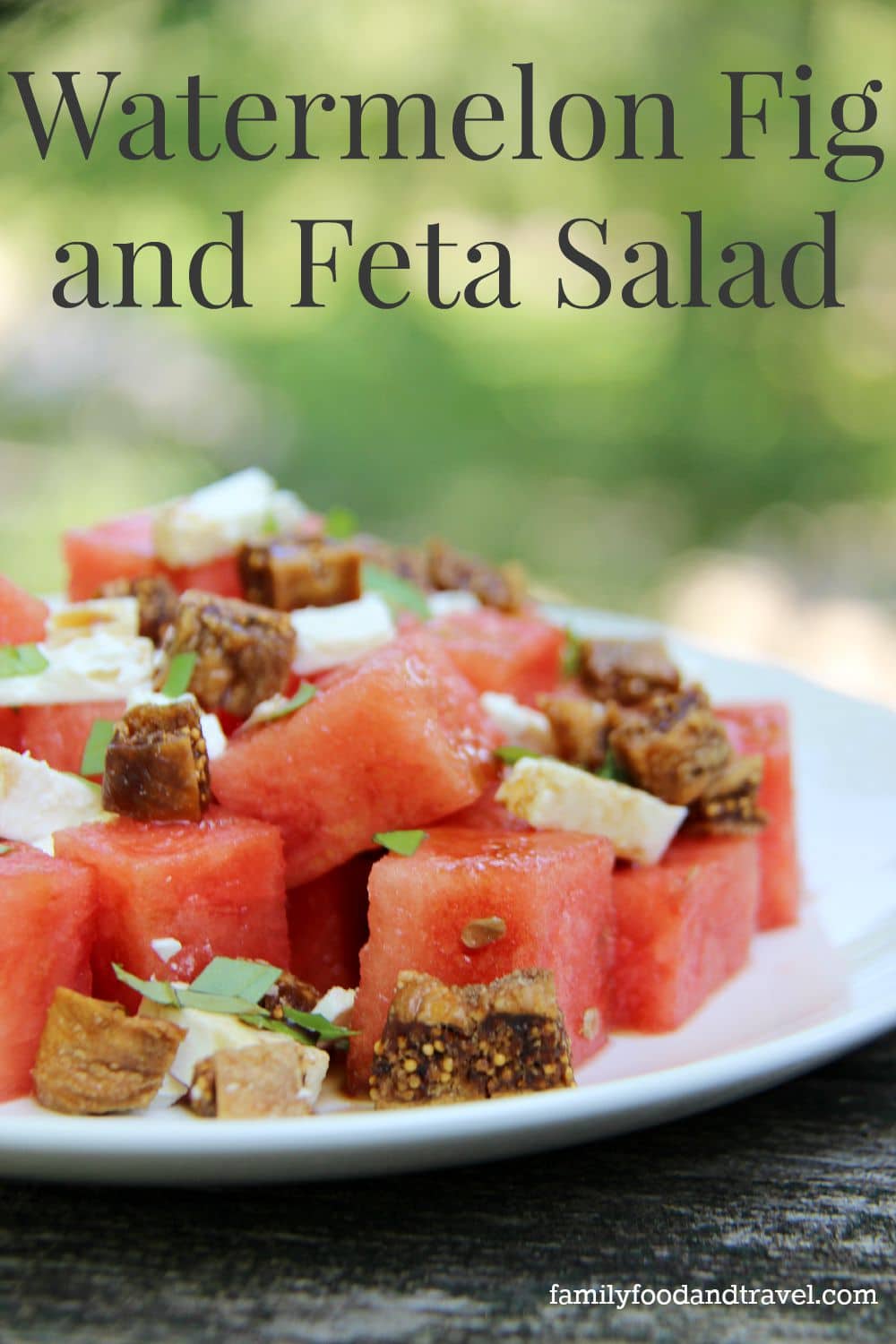 What foods are traditional in Cyprus:
Mediterranean influenced foods are the key of traditional foods of Cyprus. This island is nestled in an area that is rich in influences from Greek, Turkish, French, Italian and Middle Eastern cuisine. This includes lots of meals rich in olive oil, tomatoes, olives, feta, fresh fruit, pasta and breads as well as roasted well seasoned meats.
The influences brought on by the climate, available foods and basic preparations of food reach out from countries all around Cyprus. Gleaning the best of their neighbors resulted in a rich variety of traditional cuisine that is hearty, healthy and full of bright flavors and textures.
Common foods found and used in the traditional foods of Cyprus:
Using foods and products that are grown easily in the region is of course the basis for the menu of cuisine in Cyprus. As an island, Cyprus was cut off from the outside world more often than not. Utilizing what was readily available without having to transport from the mainlands was a must.
Since the olive tree thrives in this part of the world, it is obvious that meals would be rich in the many varieties of olives, as well as olive oil. Whether as a garnish or a cooking preparation, this is a must in nearly every recipe.
Many vegetables are grown on Cyprus and used throughout their dishes. Tomatoes, okra, peppers, cucumbers, lettuce, celery and artichokes are the most commonly used in traditional menu items. Various herbs are also grown and added to many dishes including cilantro, mint, parsley and thyme.
The meats of Cyprus are typical of the region with a heavy amount of lamb, pork and goat. Octopus leads the way in seafood dishes, but other common items like red mullet and salt cod are used regularly. Raising animals for butchering was easy and is still a thriving business that keeps traditional food of Cyprus popular today.
Cooking methods of traditional foods of Cyprus:
With limited resources, the classic roasting and cooking over a hot flame methods are most common then and exist today in abundance. Roasting meats on a spit is a traditional cooking method throughout the Mediterranean, and Cyprus followed suit. Lamb, goat, beef and pork are all roasted frequently, but the more traditional method of preparing meat prior to refrigeration was to preserve it. This usually consisted of soaking in a salt brine to cure the meats. Preserved pork and beef were then and still are highly popular dishes.
These foods are the perfect reason to travel to Cyprus and try them out. Grab your foodie friends and check out the package holidays to Cyprus.