Bath time for kids is always a fun time, and you can easily begin making bath time fun for big kids with bubble bath from Kandoo. Since bubble bath can often be too harsh for kids sensitive skin, it is great to find a product that provides the great bubbles, nice scent and still won't irritate that sensitive skin. Kandoo offers great choices that your kids will love while you create a fun new bath time routine.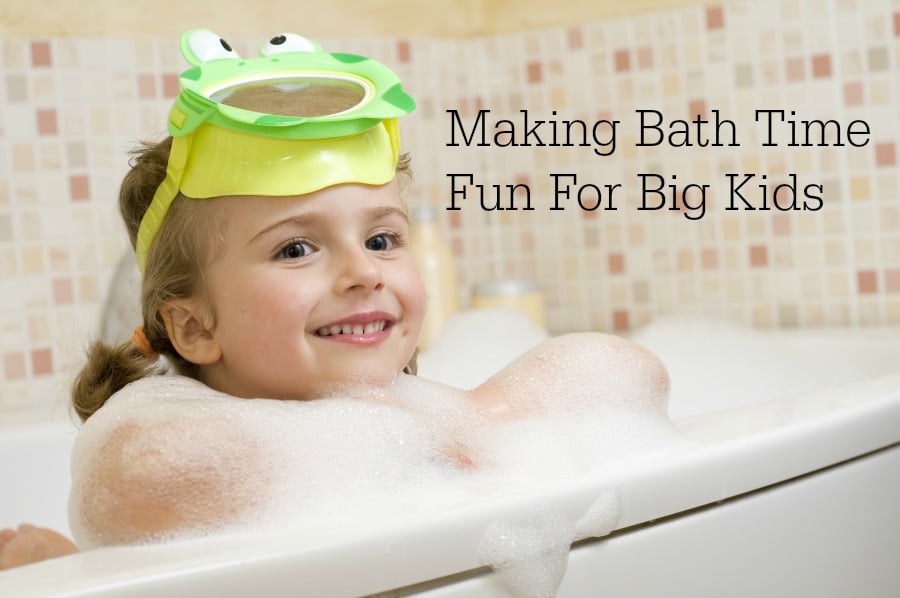 Making Bath Time Fun For Big Kids 
Add in their favourite bath toys. Make sure to bring along the fun bath toys to make bath time fun for big kids. Using foam toys that can stick to the bathtub or the shower walls and then using the bubbles as "clouds" above houses your child builds with those foam pieces is a great fun activity for them. Floating toys that can be played with at all ages are always a hit, even for the older child that typically thinks bath time is boring.
Experiment with bubble shapes in the tub. Every child has made a fun shape in their hair with shampoo, but now they can do the same with bubbles. Encourage your kids to use their Kandoo Simply Suds bubble bath to make fun animal shapes in the bubbles of their bathtub.
Take a glow in the dark bath. A fun way to light up bubbles is to turn the bathroom light off and toss in some glow sticks into the bathtub. This may not be the best way to make sure they are super clean, but can be a great way to start bath time for some fun in the dark with bubbles. Be careful, keep a low light on and make sure they are well-supervised since splashing could happen much easier without lights on.
Make sure to rinse well after they are done washing up. While Kandoo is hypoallergenic and perfect for sensitive skin, it's always important to rinse that soap off well after they are done playing. Especially since little girls can end up with UTI's and irritation from soap lingering on their bottoms. Kandoo is sulfate free which makes it a safer choice, but it's still a great idea to go ahead and rinse off a bit extra.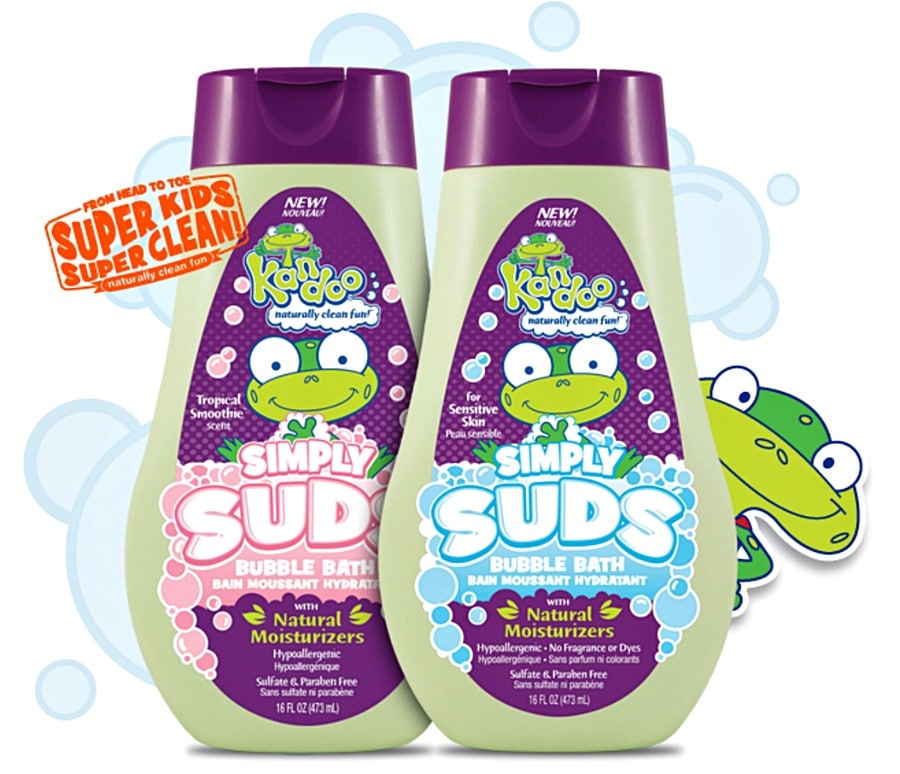 About Kandoo Simply Suds Bubble Bath:
Available in Tropical Smoothie & Sensitive Skin
Contains natural moisturizers shea & cocoa butter to help prevent drying
Sulfate-free formula doesn't contain parabens, phthalates, sulfates or other harsh chemicals that typically irritate skin
Hypoallergenic
Creates long lasting bubbles
It's easy to begin making bath time fun for big kids again by using Kandoo Simply Suds Bubble Bath. Grab some toys, glow sticks, a wash cloth and towel and encourage your big kids to have a fun bubble bath before bed!
Disclosure: As a Kandoo Ambassador I am compensated for my work. As always, all opinions are my own.