The cool nights and darker evenings are a reminder that Fall is just around the corner. While I've begun mourning the end of a beautiful summer I am not quite ready to give up the flavours of summer quite yet. That said, busy days and nights come September is a good reminder that I need to create recipes I can prepare quickly, taste great and are nutritious for my family.  During the school year my slow cooker is my dinnertime BFF. With a timer and a set cooking time I can leave for work and come home to a fantastic meal. Since this one has the chicken thighs browned ahead of time it takes less time to cook. Load up on chicken thighs and you have meat for lunches the next day.  Delicious dinner + leftovers for lunch = perfection!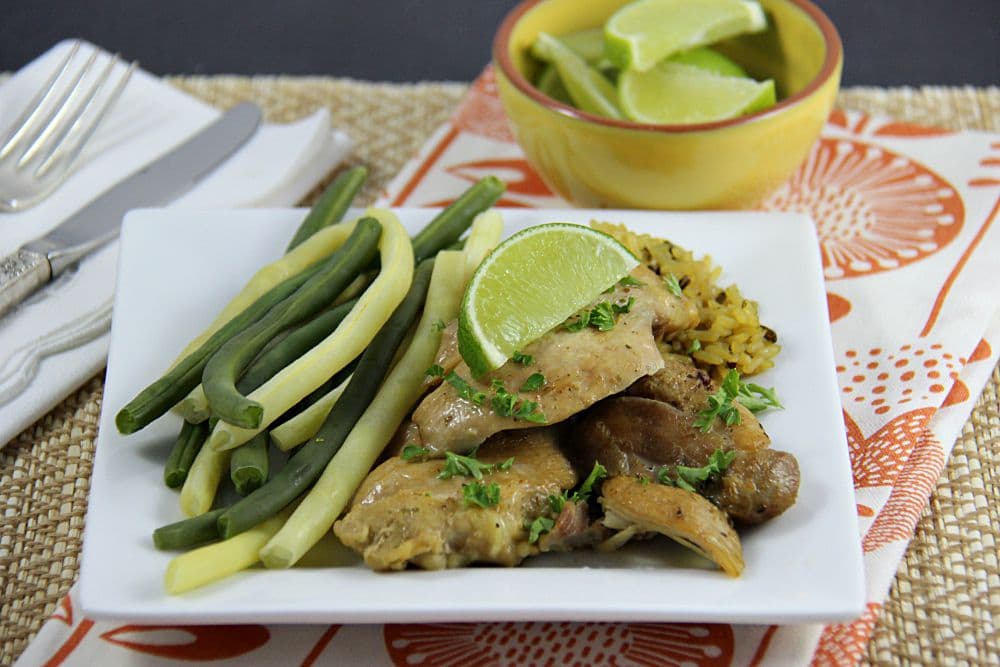 Sweet Citrus Slow Cooker Chicken Thighs
Ingredients:
2 lbs skinless, boneless chicken thighs
1 tbsp coconut oil
1/2 cup pineapple juice
2/3 cup orange juice
2 tbsp lime juice
4 tbsp brown sugar
2 tbsp soya sauce
1 tbsp garlic salt
1/4 tsp pepper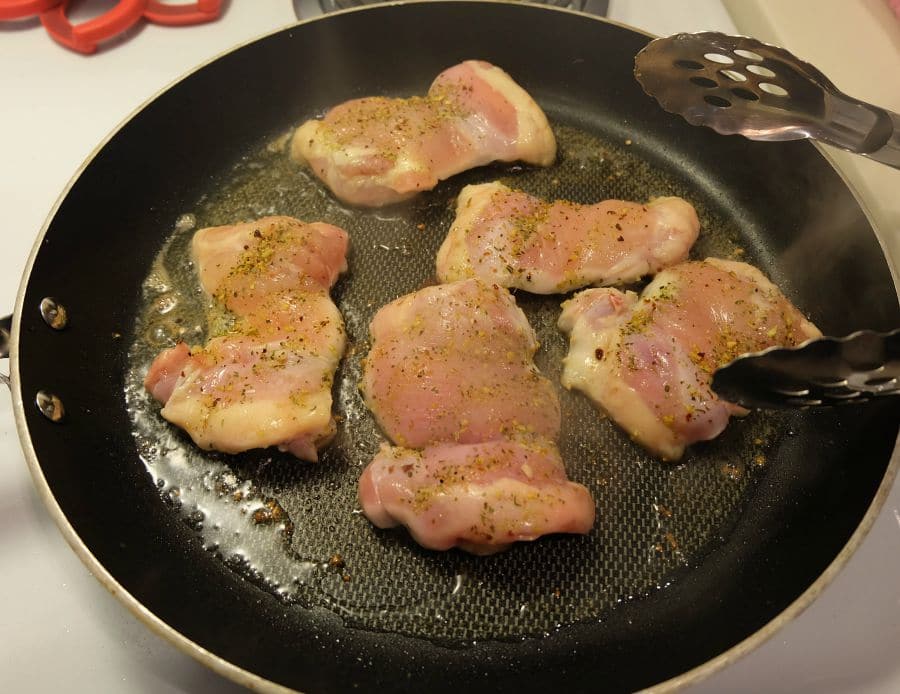 Directions:
Heat coconut oil in a frying pan over medium heat.
Add chicken thighs in batches and sprinkle with garlic salt and pepper.
Cook for 2 minutes on each side or until lightly browned. Place in the slow cooker.
In a separate bowl whisk together juices, brown sugar and soya sauce. Add sauce to frying pan and cook on medium until sauce begins to thicken.
Pour sauce over the chicken. Cover and cook on high for 2 hours or low for 4 hours.
Serve with rice and your favourite veggies.
The key ingredient in this fantastic dish = Canadian Chicken. I love that at my local grocery story the packages are marked with the "Raised by a Canadian Farmer" label so it's easy for me to choose Canadian chicken.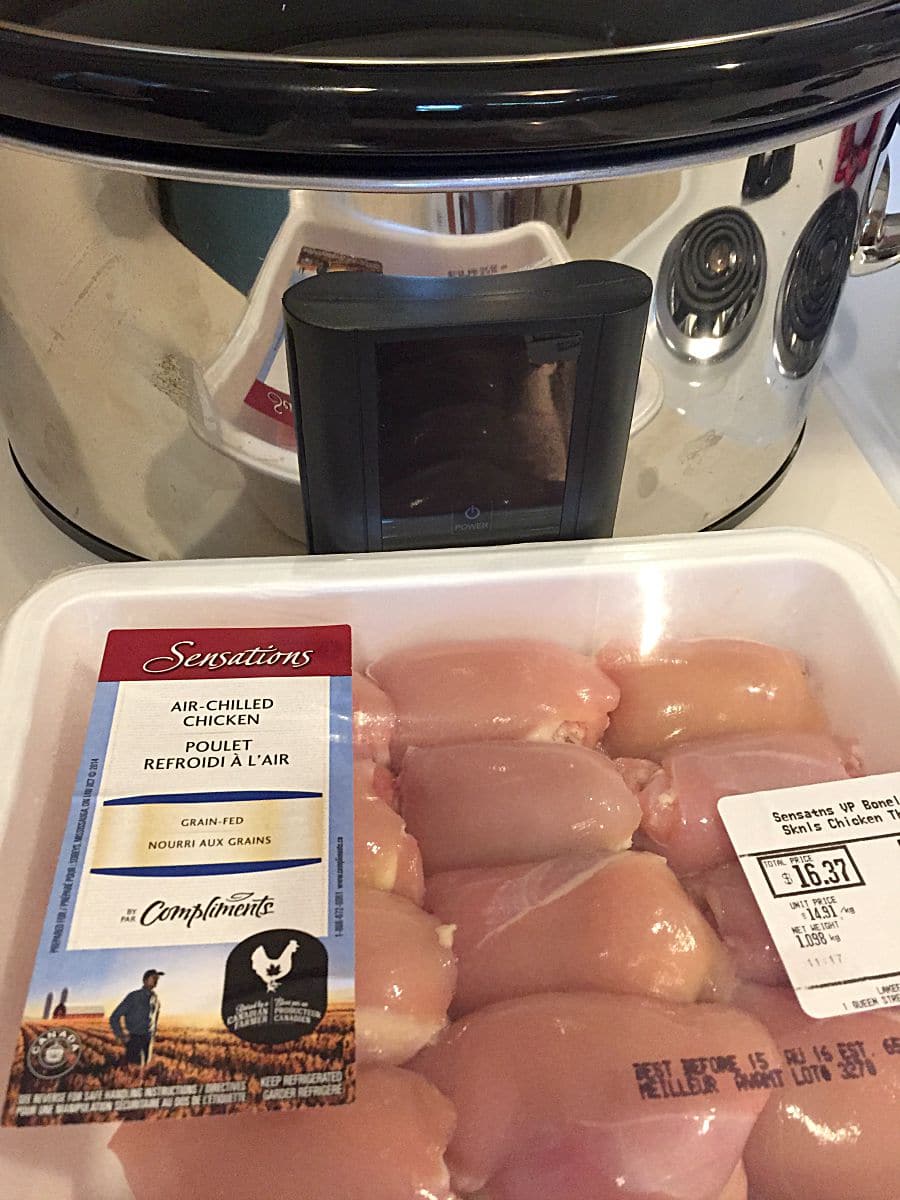 Using the Chicken.ca shopping app you can easily make your grocery list and check out the scrumptious Chicken.ca recipes. Meal planning and grocery shopping made easy – perfect for back to school.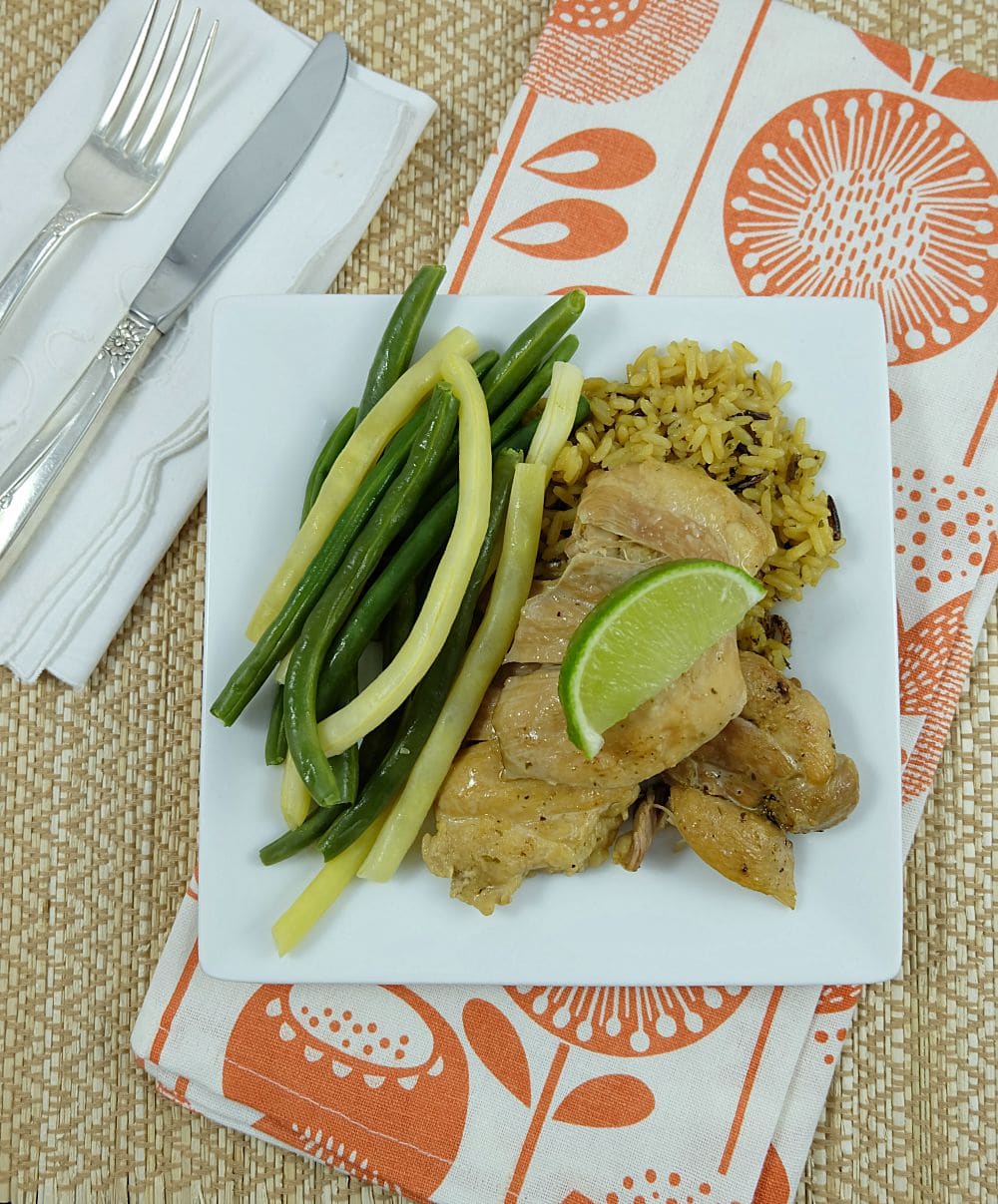 For more recipe ideas and cooking tips, be sure to follow Chicken Farmers of Canada on Facebook, Twitter, Instagram, and Pinterest.
Disclosure: I am participating in the Chicken Farmers of Canada campaign managed by SJ Consulting. I received compensation in exchange for my participation in this campaign. The opinions on this blog are my own.