Barbecued steak is one of the highlights of summer.  A rich juicy steak paired with some fresh summer vegetables is a match made in heaven. That is if you make sure you cook it correctly. There is nothing worse than purchasing a beautiful steak and not taking the proper steps necessary to ensure it is cooked to perfection. With Fuego Diablo Premium Steaks you are starting with the ultimate steak marbled to perfection you do not want to make an error in cooking.  Use these tips to cook the perfect steak.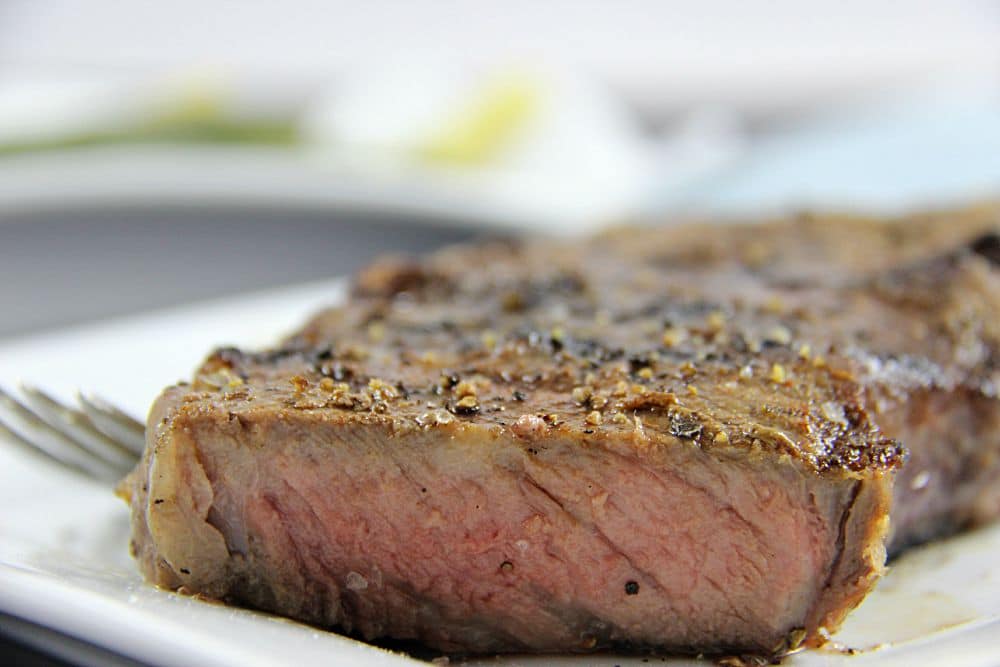 How to Cook the Perfect Steak in 5 Easy Steps
Step 1: Defrost steak – either by allowing to defrost in the fridge (about 24 hours) or if you must defrost quickly by placing them in a sink of cold water for 90 minutes (in their packaging).
Step 2: Prepping for grilling – contrary to popular belief coating your steak in marinades or sauces is not the best way to bring out the flavour. A great steak has all the flavour you will need so bring it to room temperature and season with salt and pepper. If you like a rub or steak spice add a little but not so much that it's overpowering the natural flavours.
Step 3: Grill! Preheat your grill, place your steak on, set a timer and breathe in the delicious smell of BBQ steak. My general rule is about 5-6 minutes per side but that needs to be adjusted depending on the thickness and cut of steak.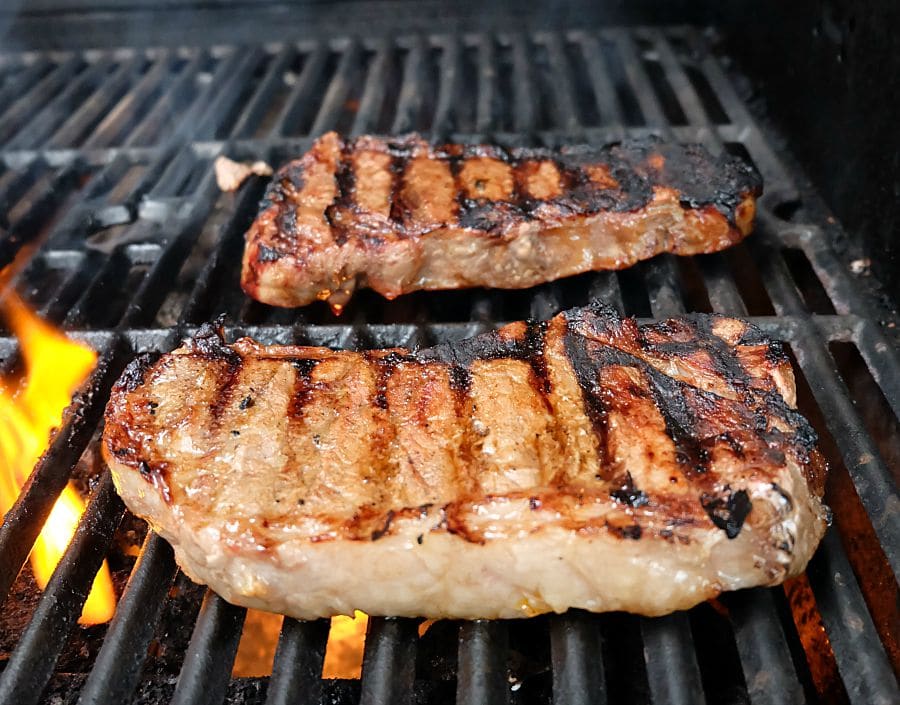 Step 4: Keep watch. Steaks often have fat, and Fuego Diablo Premium Steaks have a high degree of marbling so they can be prone to flare ups. You don't want to over cook or burn your steak so stick close to the BBQ.
Step 5: Check the temp, let stand and enjoy. Ensure your steak is cooked to the proper temperature for your level of doneness. Let stand on a plate for a couple of minutes then serve with your favourite side dishes.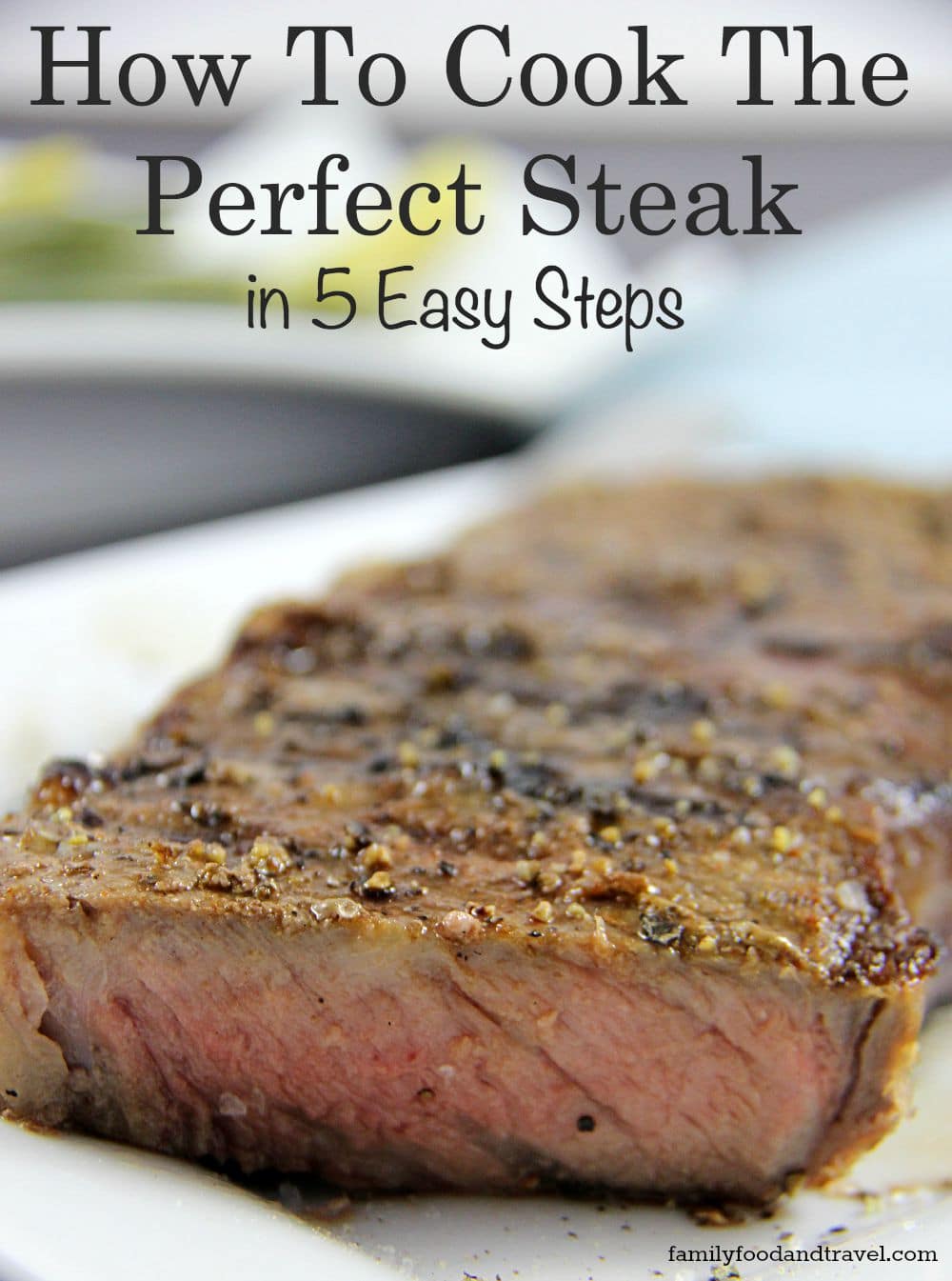 Looking for remarkable premium steaks that can be delivered to your home? Try the Fuego Diablo Black Label Strip Loin Steaks
With the ideal balance of beefy flavour and tenderness, it's no wonder the Strip Loin is one of the most popular steaks in the world. We meticulously cut our Strip Loins from the exceptionally tender centre of the short loin section of the animal. The abundant marbling in our Black Label Strip Loins make them truly "a cut above".
We did and absolutely loved them! The rich delicious meat filled with flavour. Plus their remarkable delivery and beautiful packaging made receiving the steaks a science lesson for our kids and a delicious treat. Fuego Diablo steaks come packed in cooler with dry ice to keep them frozen until they reach your door. With Fuego Diablo every step is taken to ensure a truly one of a kind steak experience.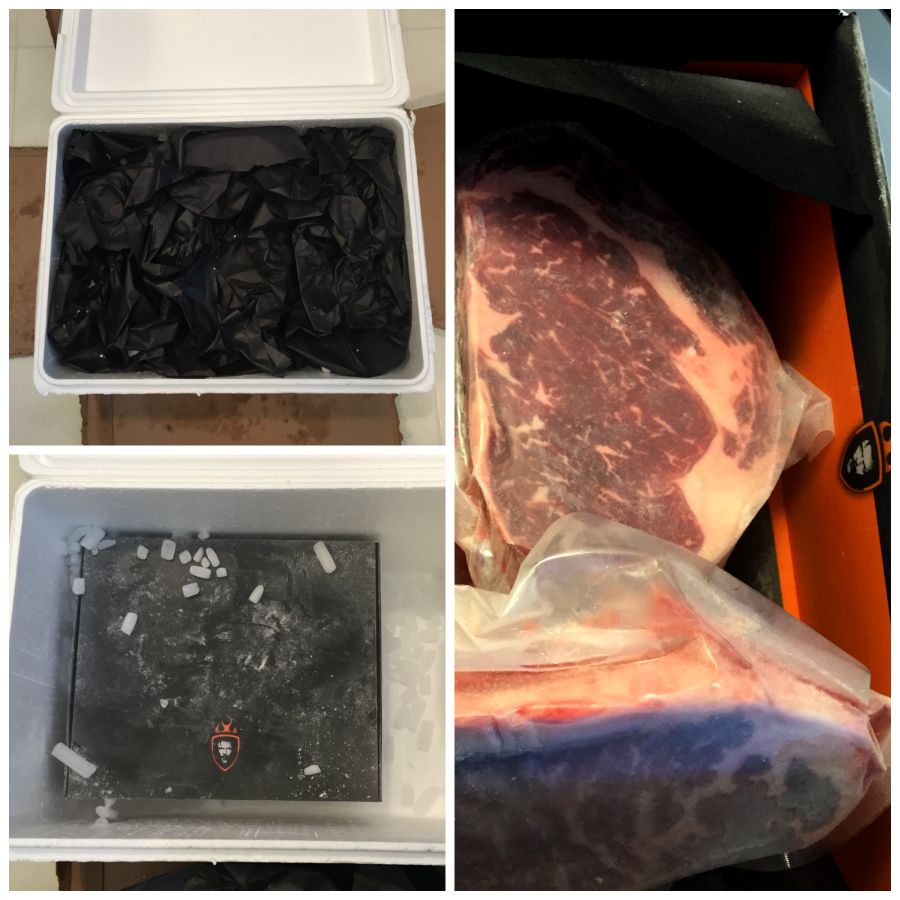 Family Food and Travel readers get a limited time 15% discount using the code familyfoodandtravel – offer expires August 24, 2015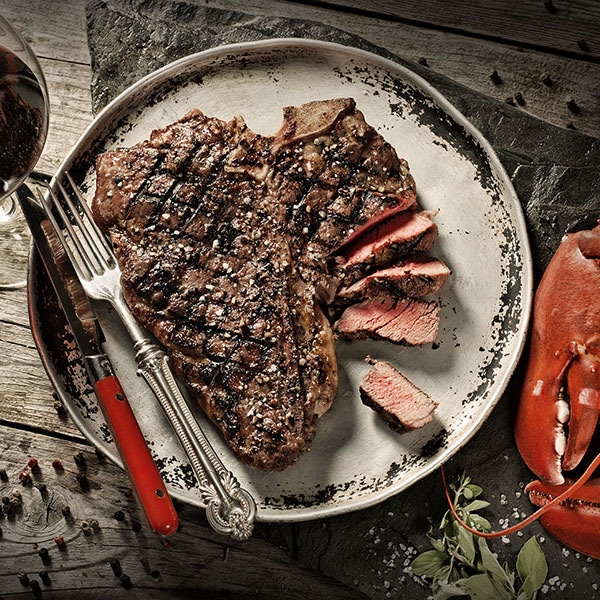 Follow Fuego Diablo on Twitter and Facebook for more steak tips and information. 
Disclosure: I received compensation and product to facilitate my review. All opinions and love of steak are 100% mine.