With two busy 5 year olds we've been spending a lot of time this summer outdoors. From riding bikes, to new scooters, digging at the beach and exploring every playground and park there has been lots to keep us busy. While busy is great we also take time to slow down and learn about the world around us. That's where this amazing kit from Nature's Path came in. While we have grown our own tomatoes for years we have never attempted to grow other vegetables. With a fun garden kit and easy to plant kale seeds we were ready to take on the task.
We got fun multi coloured metal pots at a local store and punched holes for drainage in the bottom with a can opener.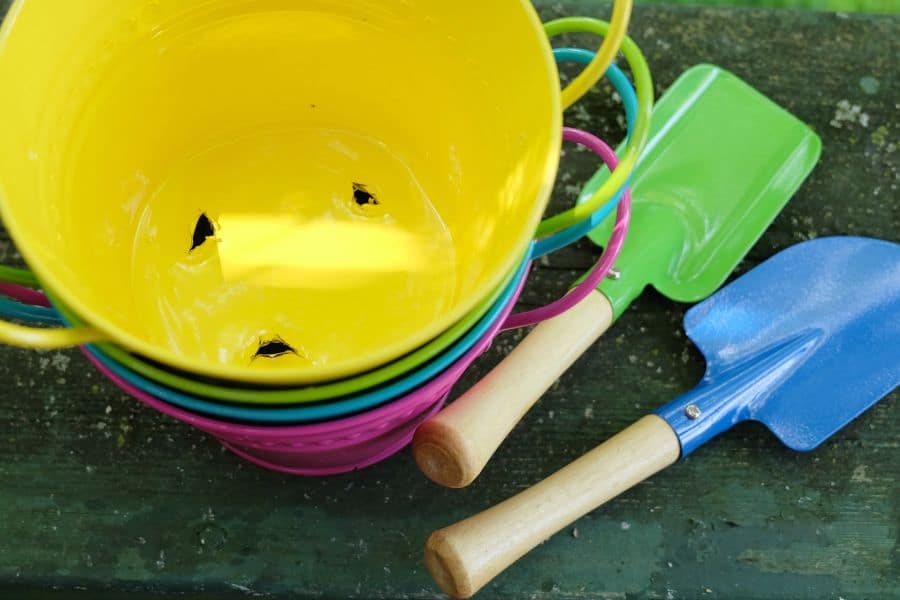 The boys filled the buckets with potting soil.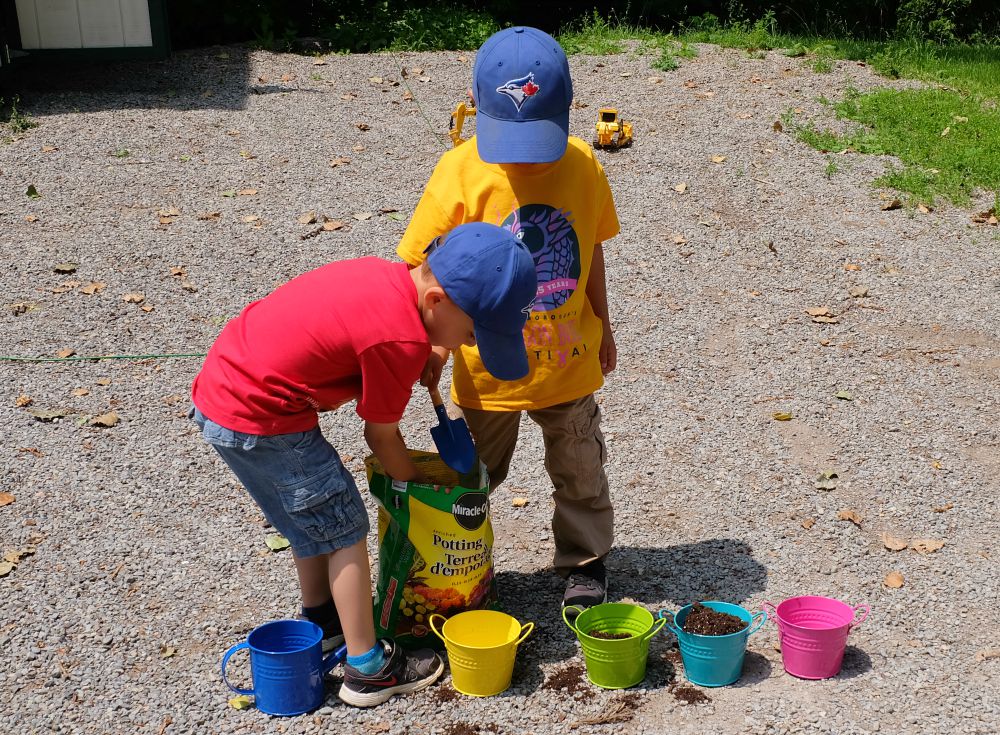 Then planted the seeds. And gave them lots of water to get them started.
We placed them outside their bedroom window so they could see them in the mornings. The boys are responsible for keeping them watered and are loving watching our Kale come to life.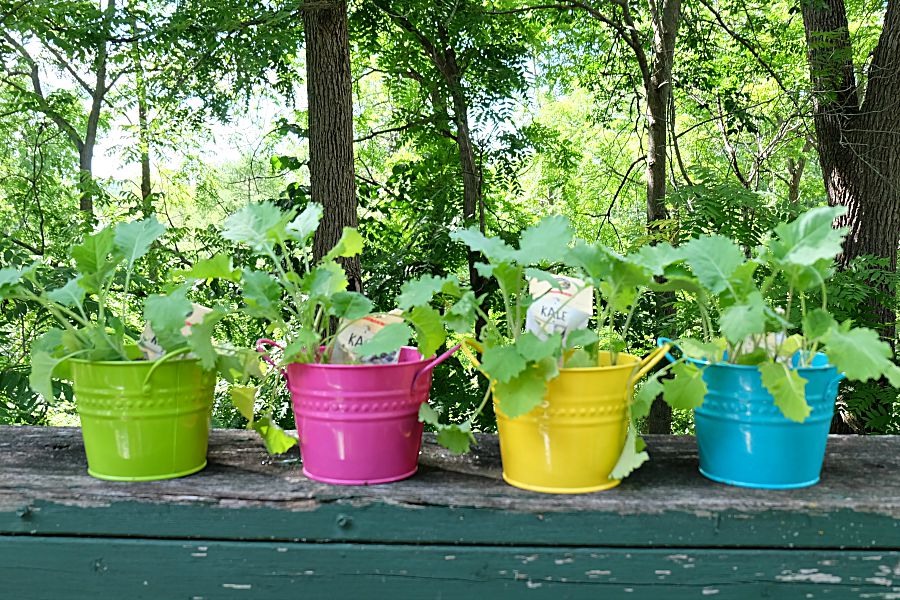 Not only was planting the seeds a great activity for the boys on a sunny summer day but a great lesson in how food grows and just how much food we consume on a daily and weekly basis. While our kale seeds will provide kale for a meal we've been imagining just how many seeds would be needed to plant enough kale to equal what is at our local grocery store. I love the pure joy and amazement that comes from kids watching things grow. Can't wait to harvest our first kale!
Enter to Win an @EnviroKidz Gardening Kit #HelpGoodThingsGrow
Canvas gardening tote with trowel and fork
Plantable kale seed paper
EnviroKidz Activity Book
Gardening themed recipe cards
EnviroKidz cereal bars x 2 boxes
3 free product vouchers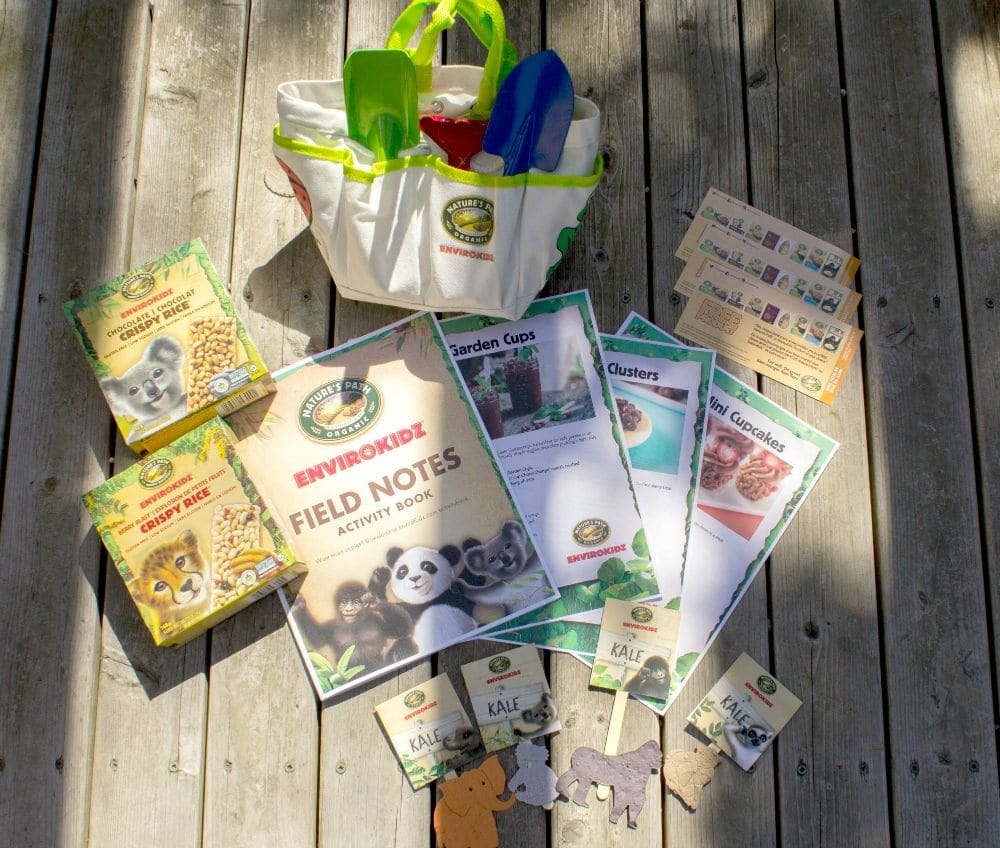 Contest open to the U.S. and Canada – ends August 23, 2015