No trip to New York City would be complete without a trip to Ess-a-Bagel for my favourite pumpernickel bagels with a mixture of two cream cheeses – one side with cheddar cheese cream cheese and the other with jalapeño cream cheese. It's a match made in heaven. This past trip I brought home some pumpernickel bagels and wanted to make my own cream cheese to try to recreate the experience. Read about the my favourite NYC travel tips and ideas.
Here is my version of the perfect bagel spread. Make it up and keep in an airtight container for a few days.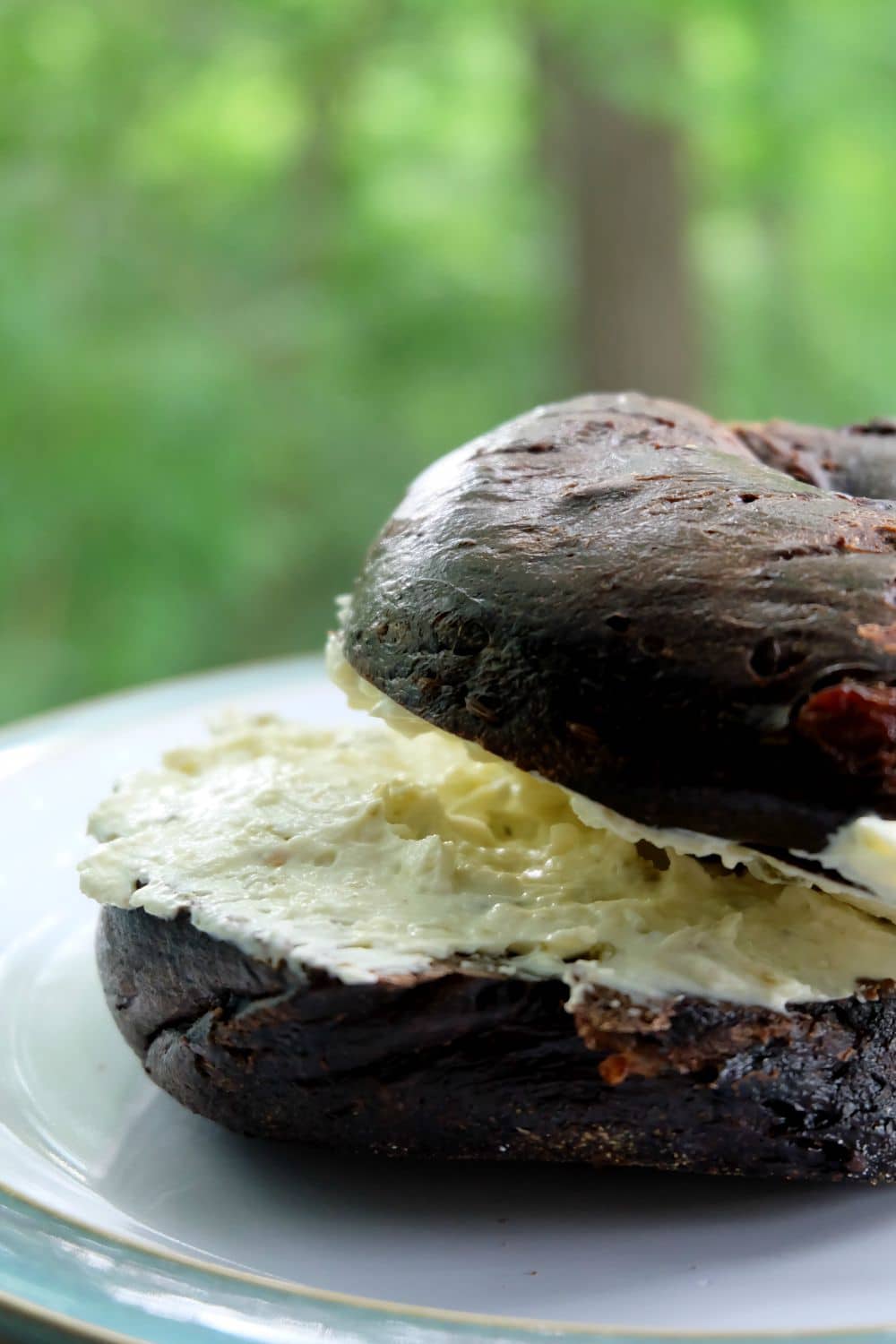 Aged Cheddar and Jalapeño Cream Cheese
1 250 g light cream cheese
1-2 tbsp [easyazon_link identifier="B00JH5TINY" locale="US" tag="famfooandtr00-20″]pickled jalapeños[/easyazon_link](adjust depending on how hot you'd like it)
1/2 cup grated aged cheddar
1 tsp lime juice
optional (1 tsp[easyazon_link identifier="B000WR8TT0″ locale="US" tag="famfooandtr00-20″]garlic powder[/easyazon_link])
In a [easyazon_link identifier="B00BTZIPN4″ locale="US" tag="famfooandtr00-20″]food processor[/easyazon_link] mix together cream cheese, jalapeños, cheddar cheese lime juice and garlic powder (if you are including it). Once fully blended place in an airtight container in the fridge until ready to use. The cream cheese might get spicier the more it sits so don't make the original batch too spicy!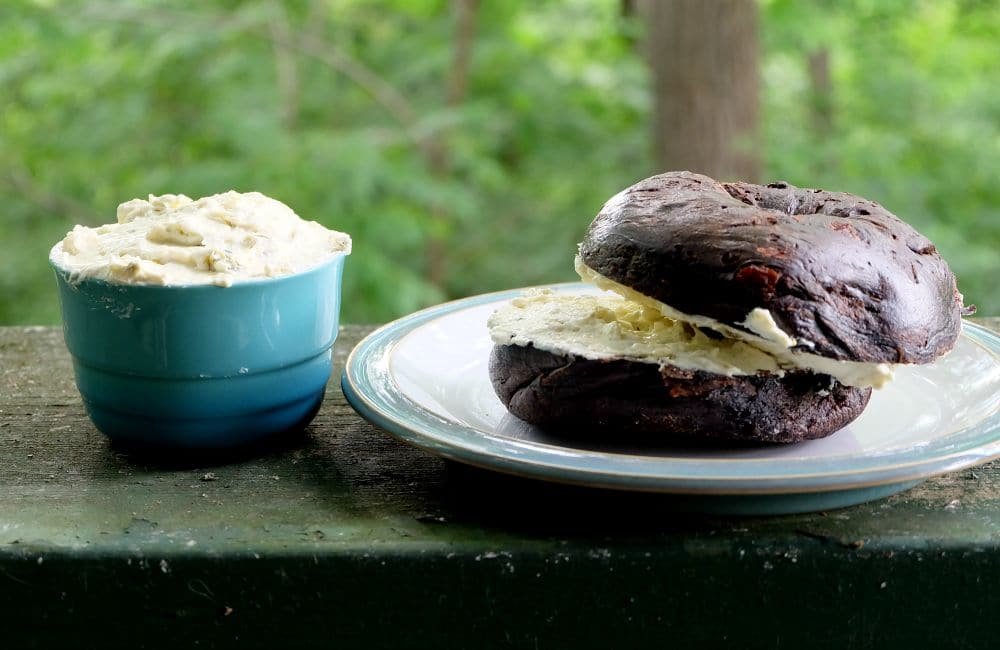 Not sure about adding cheddar cheese to cream cheese? It is absolutely delicious but you can omit it and go for a simple jalapeño cream cheese. And if you tire of this cream cheese as a spread bake chicken stuffed with this and you will be a dinnertime hero. Absolutely divine!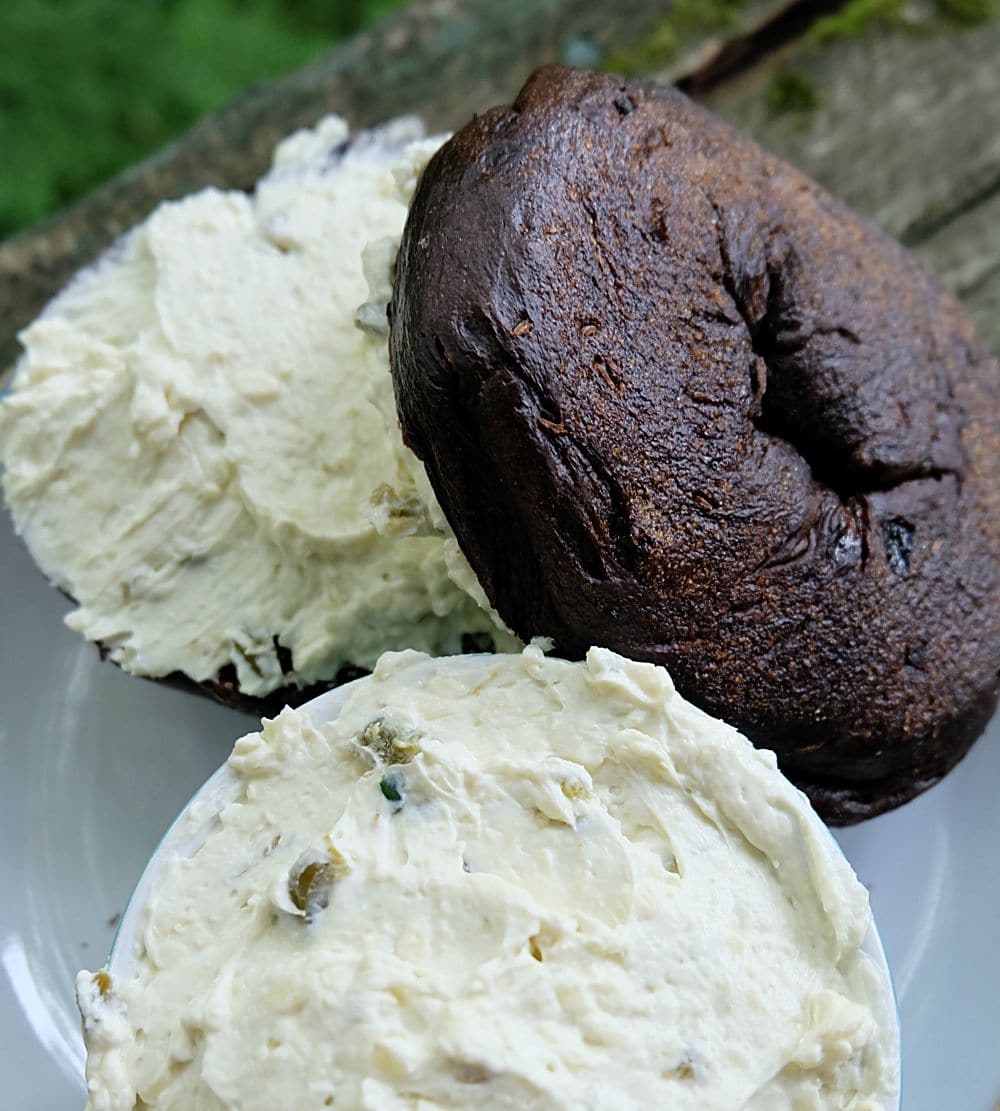 No matter how you enjoy this zesty cream cheese I am sure it will be come a household favourite. Modify the heat for sensitive tastebuds and enjoy.
Check out some of our favourite ways to use cream cheese: