Temperatures have soared this week and as a result we couldn't spend as many hours outside as we would have liked.  Inspired by my friend Salma's Marble Race Track I wanted to create a version for my boys and their beloved Hot Wheels.  The trick was to find pool noodles with a big enough centre to fit their cars. Luckily our local grocery store (or all places) had some and we were in business. While the boys could not help with the cutting they loved being my assistants in race track construction. But their favourite part was putting the race track to good use.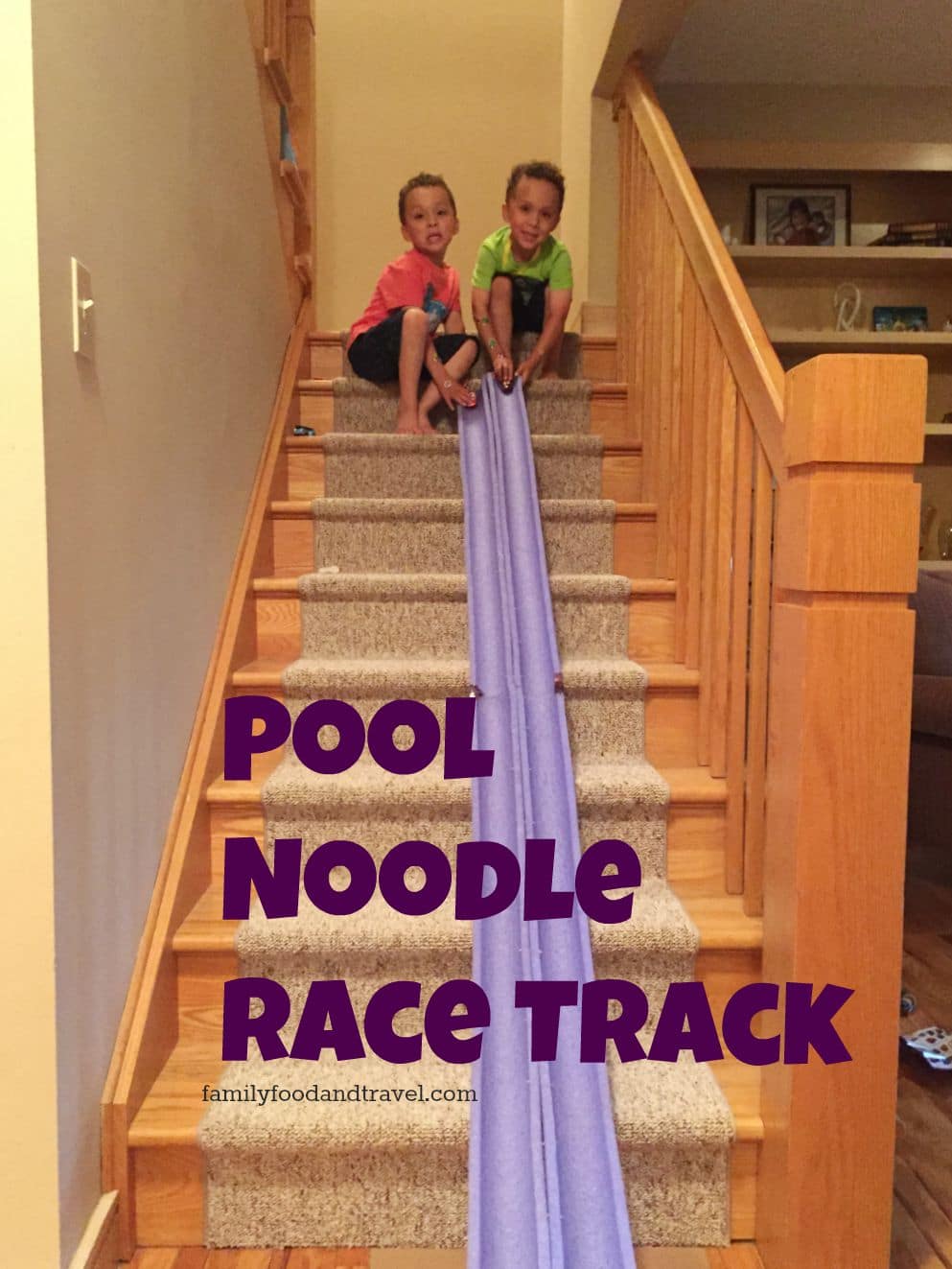 What you will need to create a Pool Noodle Race Track
2 pool noodles with a large centre opening
[easyazon_link identifier="B0050U240O" locale="US" tag="famfooandtr00-20″]Kitchen scissors[/easyazon_link]
[easyazon_link identifier="B00L0IZ9RK" locale="US" tag="famfooandtr00-20″]Duck Tape[/easyazon_link]
[easyazon_link identifier="B005D6G7U8″ locale="US" tag="famfooandtr00-20″]Toothpicks[/easyazon_link]
Cardboard box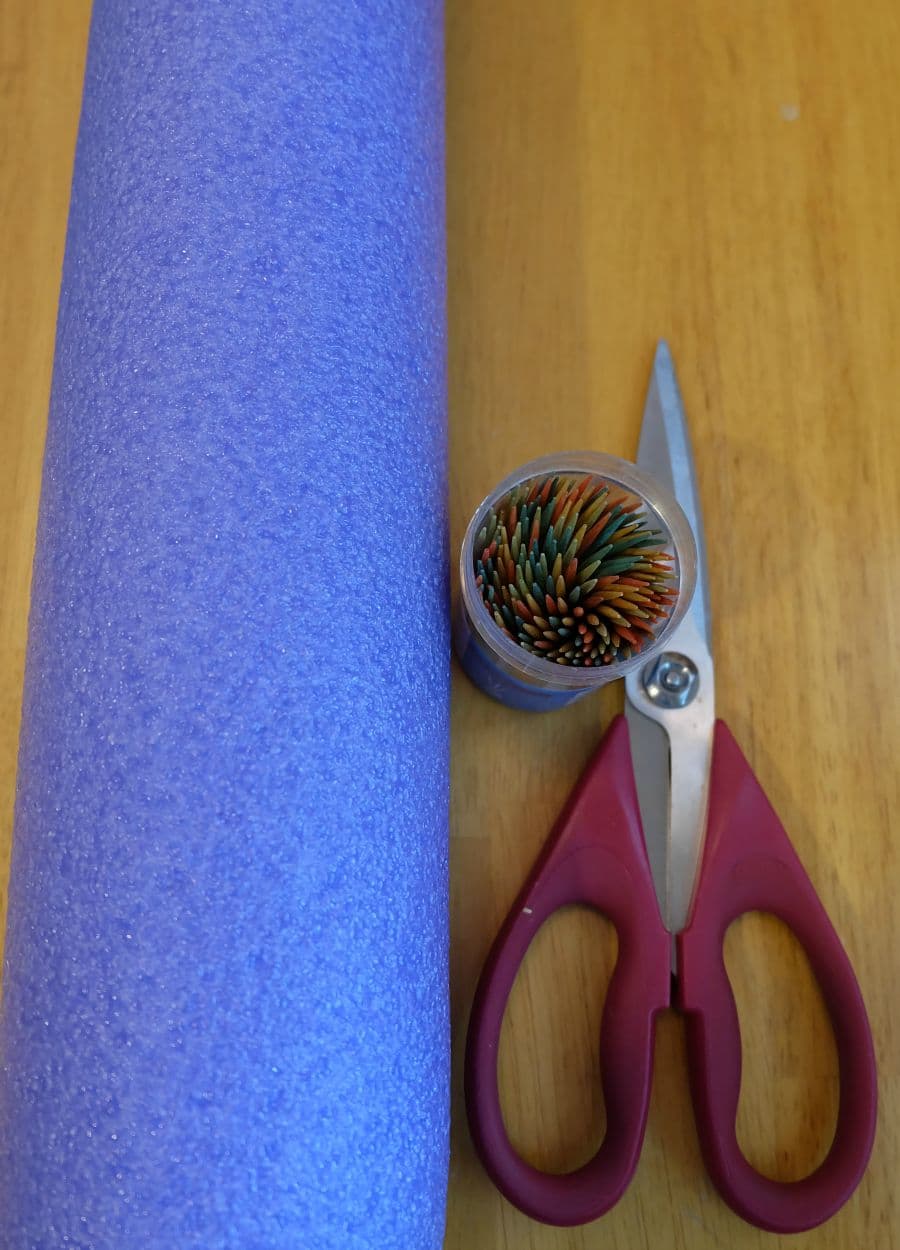 Step #1: Cut the pool noodle in half lengthwise cutting in a straight line down each side.
Step #2: Lay halves beside each other and join with toothpicks.
Step #3: Cut ends off toothpicks so they don't stick out (I used kitchen scissors)
Step #4: Repeat steps 1-3 with 2nd pool noodle
Step #5: Join two noodles with toothpicks and secure with duck tape
Step #6: Duck tape end of noodle to cardboard box or ramp to ensure cars can race off the end without just dropping to the floor.
Check it out in action:
The boys have made lots of fun modifications since the first design. From taking the toothpicks out and stacking them on top of each other to having the cars race through a box "tunnel" they have found fun and unique ways to play with their pool noodle race track. In just a week they have played for hours with this track and absolutely loving every minute.  

Check out these fun activities with pool noodles – the possibilities are endless!