Heading to a garage sale is a fun weekend activity. Finding fantastic treasures, props for my photos shoots and toys/books for the boys. I love seeing all of the amazing DIY projects you can create from garage sale finds.  Are you new to garage sale shopping? We've got some great tips for garage sale shopping success!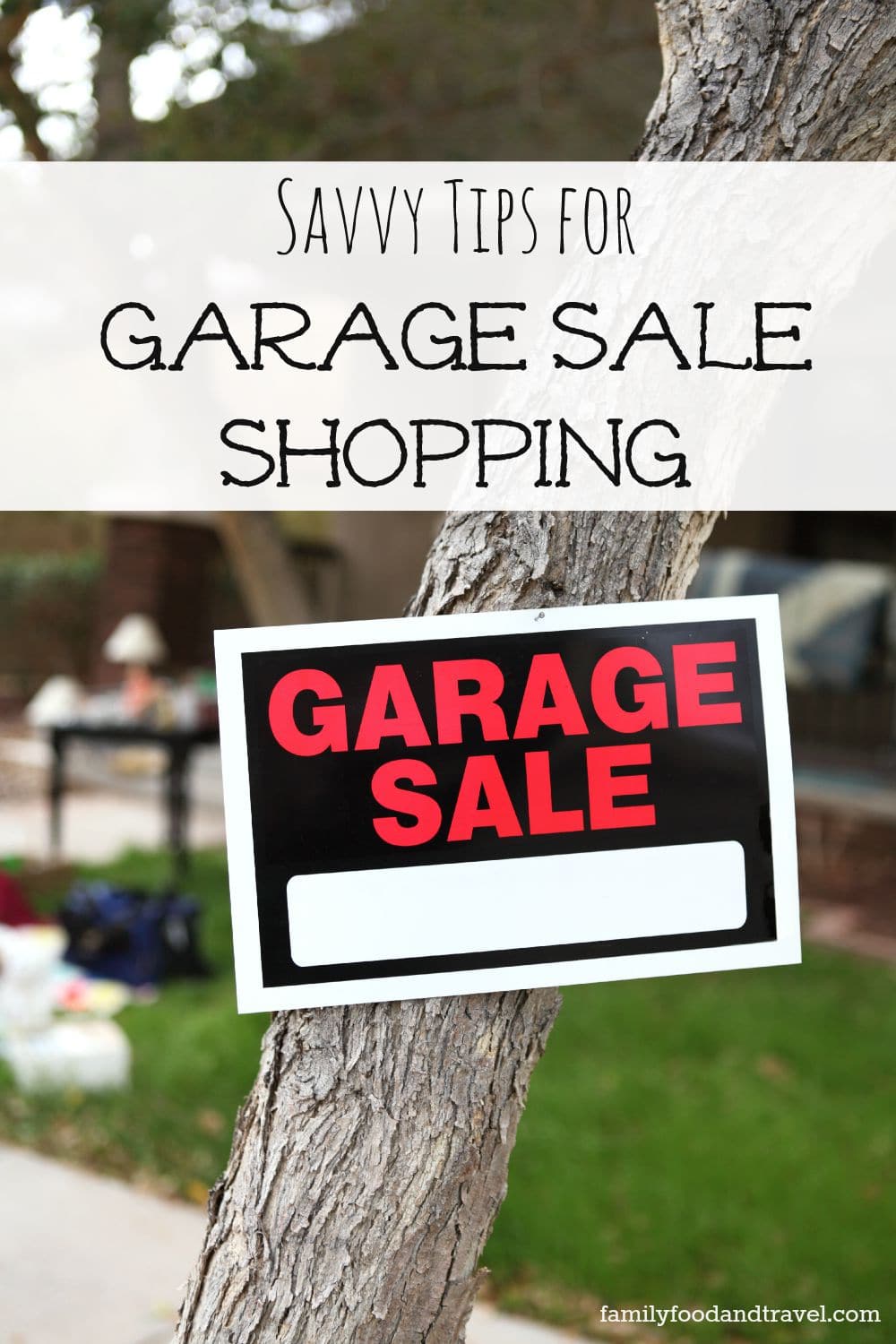 10 Savvy Tips for Garage Sale Shopping
1. Set that alarm clock! You don't want to be late for a garage sale. The early bird gets the worm. If you want first pick at all the good stuff, you gotta' get there bright and early.
2. Eat a healthy breakfast, wear comfortable shoes and fuel up on coffee to energize you and get you ready for a big day of shopping.
3. Bring a measuring tape and the dimensions of any space you are looking for furniture for.
4. Plan ahead and pack rope or bungee cords to secure larger items to the car. Clear out the trunk and make space for all of your finds!
5. Bring small bills and change when GarageSale shopping- you never know what you might find! Give your kids some cash so they can spend their own money on the day of the sale.
6. Don't forget to Bargain! It is a GarageSale after all! Make an offer and see if the seller will accept.
7. Use your imagination on GarageSale day. Love that lamp base but not the shade? Easy! Paint the shade! Check out options on Pinterest to turn it into something special for your home.
8. Ask for second opinions while shopping! Bring friends and family, or if you are shopping alone, take snap a shot and send it to a friend for advice.
9. Take your time while #GarageSale shopping. Go at your own pace, you never know what you might find but don't rush and make impulse buys you will regret later!
10.  If you love something buy it! Plus it's always a great story when people ask where you found it.
What's your favourite tip for garage sale shopping?
Leon's is hosting Canada's largest Garage Sale from July 31, 2015 to Monday August 3, 2015.  There will be some amazing garage sale items plus food and refreshments from local vendors and FREE LEMONADE!
Enter to Win $150 from Leon's
Contest is open to Canada (excluding Quebec) ends, August 3rd 2015 at 11:59 PM EST.
See you at Leon's this weekend!
Disclosure: This post was sponsored by Leon's but as always all opinions are my own.