As a single mom mornings are hectic. Between getting myself ready, the dog out and two boys fed, clothed and ready for the day I long for ways to simplify our routine. One of my favourite ways is to start the day with a delicious cereal, great conversation and a big cup of coffee. Since I love to stay up late having my boys has forced me to reevaluate my mornings. Gone are the days of a protein bar in hand and running out the door, now taking time to sit, talk and start the day together is the most important for me. However, I also do not have time most days for an elaborate breakfast. Our go-to on a busy morning is a delicious bowl of cereal.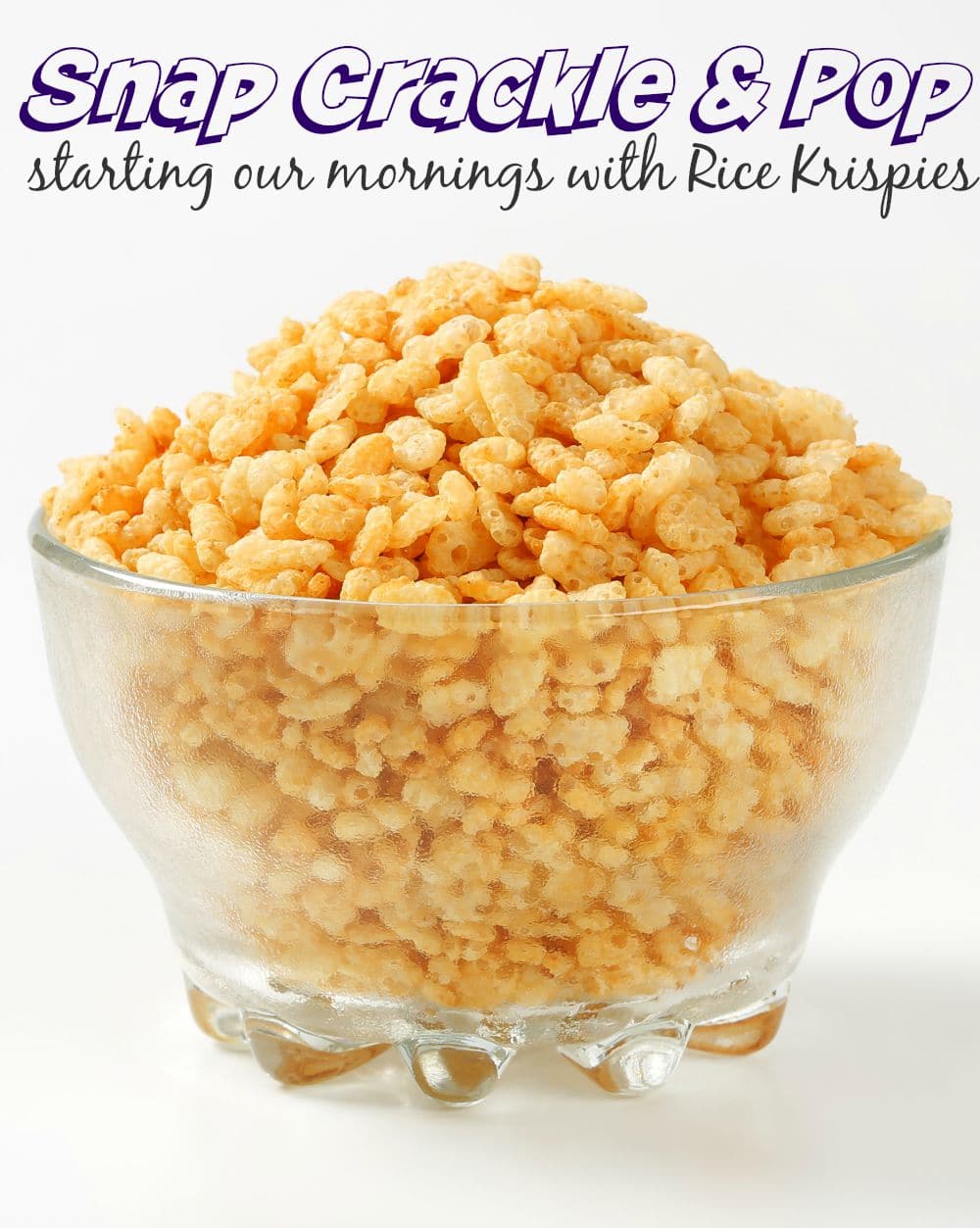 I love that the boys are old enough to get their own bowl and spoon and they are able to pour their own cereal and milk. One loves fruit cut up in their cereal, but the other prefers simple cereal sometimes even forgoing the milk. But, the best part about adding milk is the Snap Crackle Pop of the Rice Krispies!
Sitting with my boys and listening to the sound brings back wonderful memories of my childhood and eating Rice Krispies with my grandmother. She always let me put sugar on mine so it was a super special treat! I love talking with the boys about their upcoming day and sharing some quiet time before the day gets busy and perhaps a giggle or to as our cereal talks to us in it's own way! Like so many moms I've chosen Rice Krispies for a delicious start to the day Rice Krispies Original Cereal is made with the goodness of a simple grain and no artificial colours or flavours, making it a fun part of a nutritional breakfast. Plus it's fat free and provides a source of 8 essential nutrients, including Vitamin D. What is your favourite memory of Snap Crackle Pop?
Check out why #MomsKnow that Rice Krispies is a great way to start the day:
Rice Krispies for a Year Giveaway!
Enter to win 12 FPC coupons for Rice Krispies cereal – that's a year's worth of breakfast moments with your family!
Rules:
Readers may enter across many blogs, they may only win from one participating blog
Entrants must be a resident of Canada, excluding Quebec
The winner can expect their prize to be delivered in approximately 4-6 weeks.
Disclosure: I am part of the Rice Krispies "Moms Just Know" Campaign with Influence Central and I receive special perks as part of my affiliation with this group. The opinions on this blog are my own.