The expression the lazy, hazy days of summer does not seem to exist at my house! While there are times I long to swing in a hammock with a freshly squeeze lemonade my summers like so many are spent getting outside and getting active with my children. We love to get our hands dirty, work up a sweat, learn, explore and play. From organized activities to free play we are loving the chance to be outdoors enjoying all that summer has to offer. We've gathered our favourite activities of ways your family can play this summer.
Organized Sports
Whether it be a sports camp or a local team/league getting my boys involved in team sports is an important part of growing up. I love the lessons they learn from their teammates and coaches and appreciate scheduled active time.  Watching their skills develop throughout the season is so exciting. Plus, with lots of programs available to help subsidize the costs there are opportunities for everyone in our community to get involved.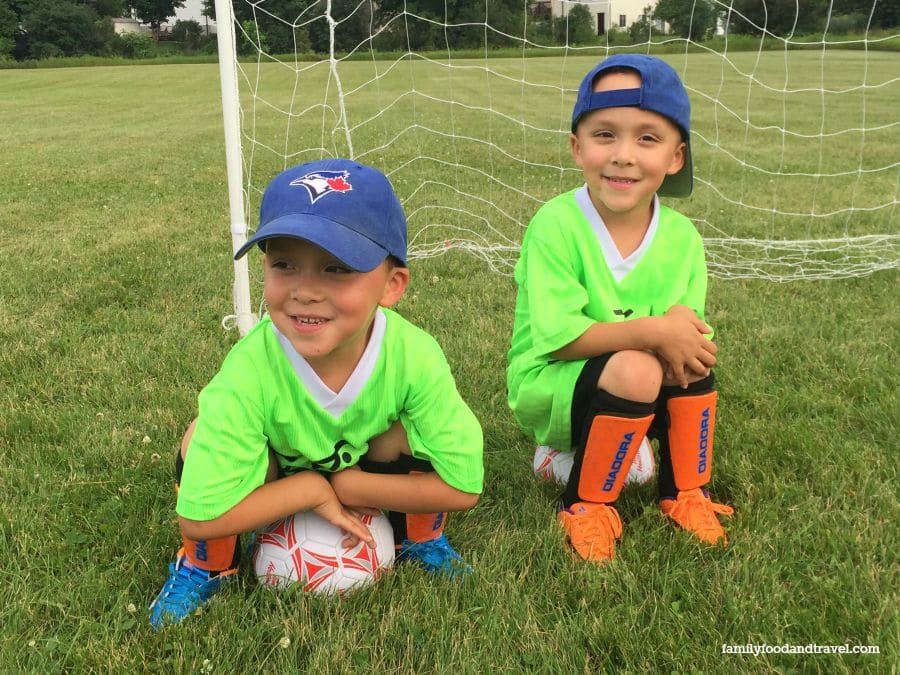 Backyard Play
Many hours in each day are spent in our backyard digging, exploring, building and constructing. With two active boys our gravel driveway also doubles as a gravel pit/construction site where tremendous imaginative exploration happens.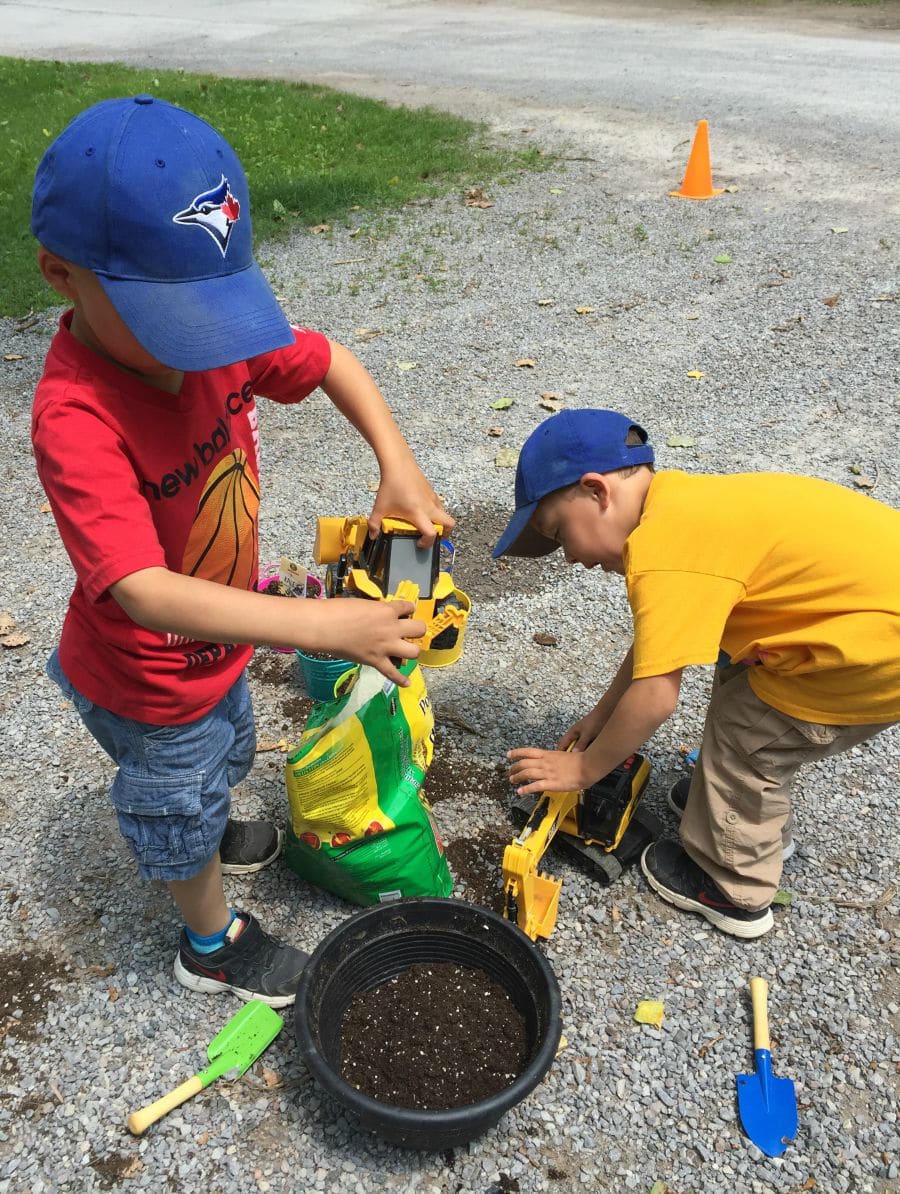 Rainy Day Creations
Unfortunately not all summer days can be sunny and that's when the rainy day back up plans come into fruition. Whether we are baking, creating race tracks or doing crafts we are always busy playing.  We recently painted these bird houses which was a fun activity and beautiful additions to our outdoor living space.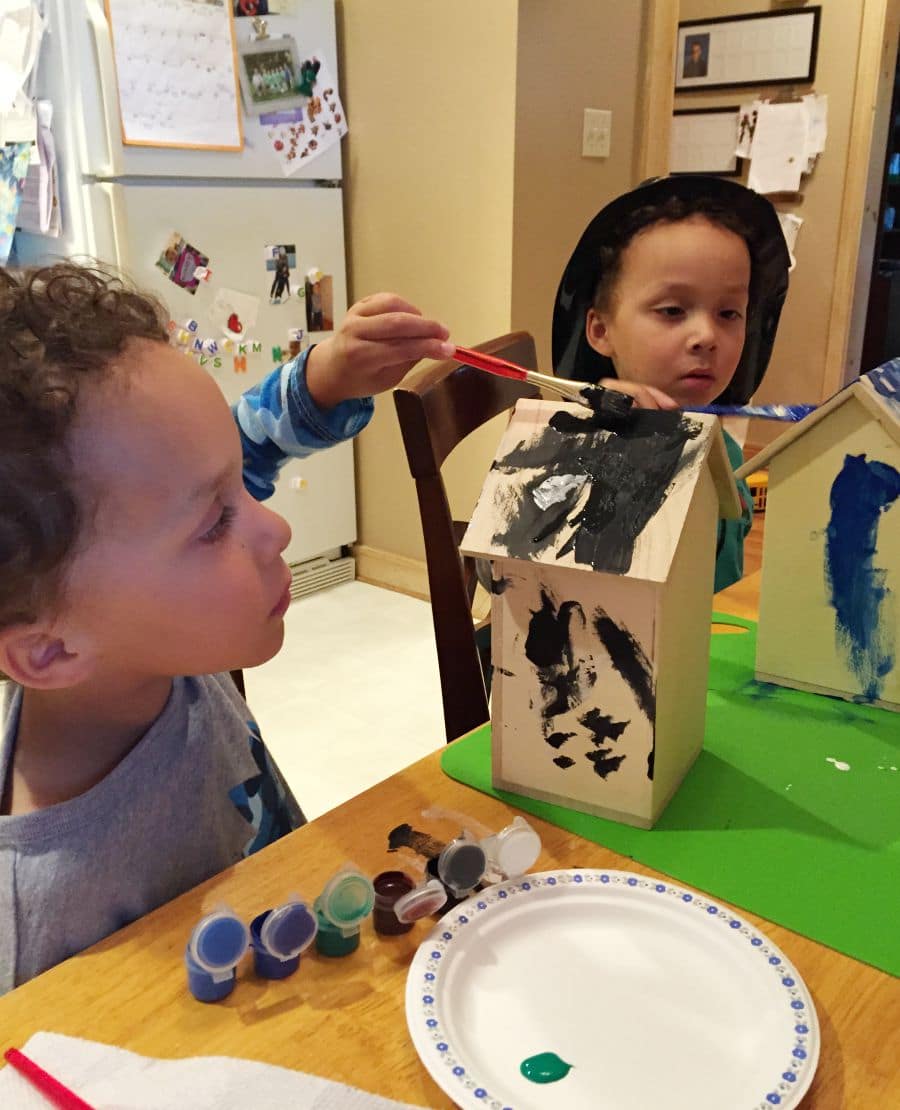 Getting Active With Your Pets
Summer is a perfect time to get your furry family members involved in play. Whether it is throwing a ball of fetch, a long walk on a new trail, or frisbee in the backyard your pets love to play as much as your kids do. Our Jackson is happiest when we are all outside being active.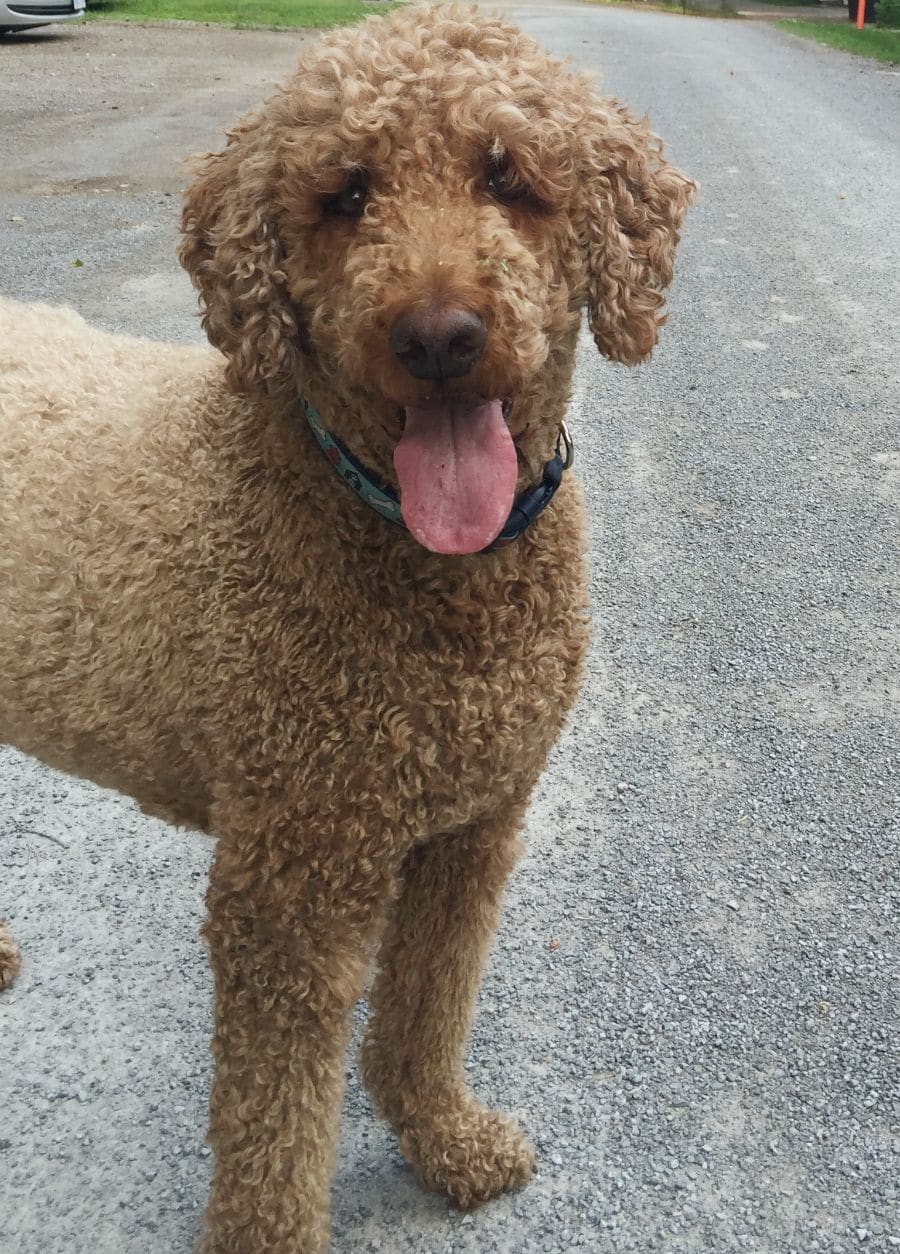 Beach Time
What would summer be without the beach? My boys love beach time and we are lucky to have so many free beaches available to us. If you do not have one close check out Provincial Parks, or enjoy swimming at your local pool (or a neighbors). Learning to swim is an essential skill for life and there is nothing more fun that water play on a hot summer's day.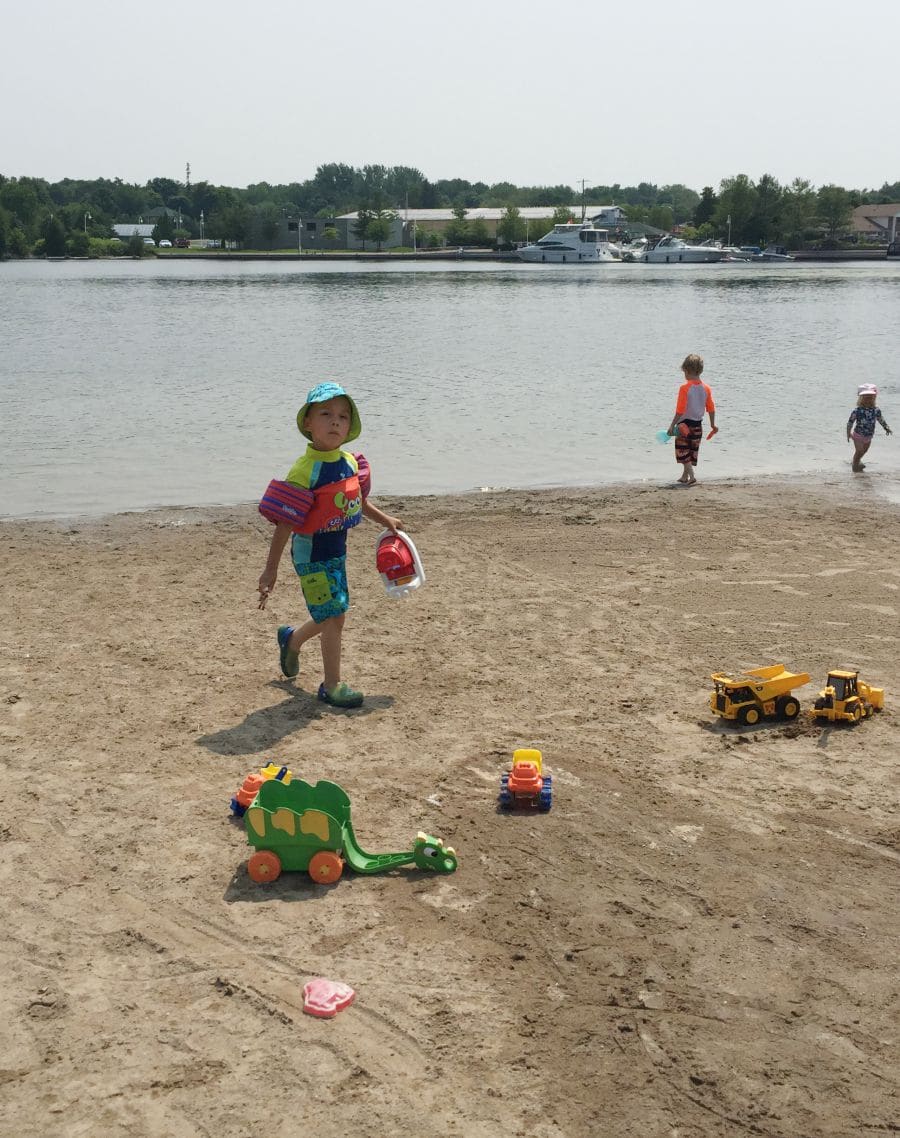 Show how you play with the Canadian Tire #WannaPlay Challenge
Canadian Tire invites you to share a photo or video inspiring Canadians to get active. Follow Canadian Tire on Twitter  engage with the daily challenges and upload your photo or video to Twitter or Instagram tagging @CanadianTire and #WannaPlay
To read the rules and regulations of the 30 Day #WannaPlay Challenge read them here.
What ways do you play as a family?