A cool, refreshing and delicious drink on a hot summer day is one of life's greatest pleasures. From our homemade margaritas Blueberry Passionfruit or Orange Grapefruit or the kid friendly Berry Citrus Whole Fruit Slushie we have lots of delicious drink ideas.  Aqua Fresca translates to Fresh Water and is commonly made with sugar and fruit and water and is popular in Mexico, South America and various other places. It is easily adaptable to the ingredient you have on hand and can be blended or muddled. This Strawberry Aqua Fresca has all the key ingredients for a summer drink – fruity, slightly sweet and refreshing.
Strawberry Aqua Fresca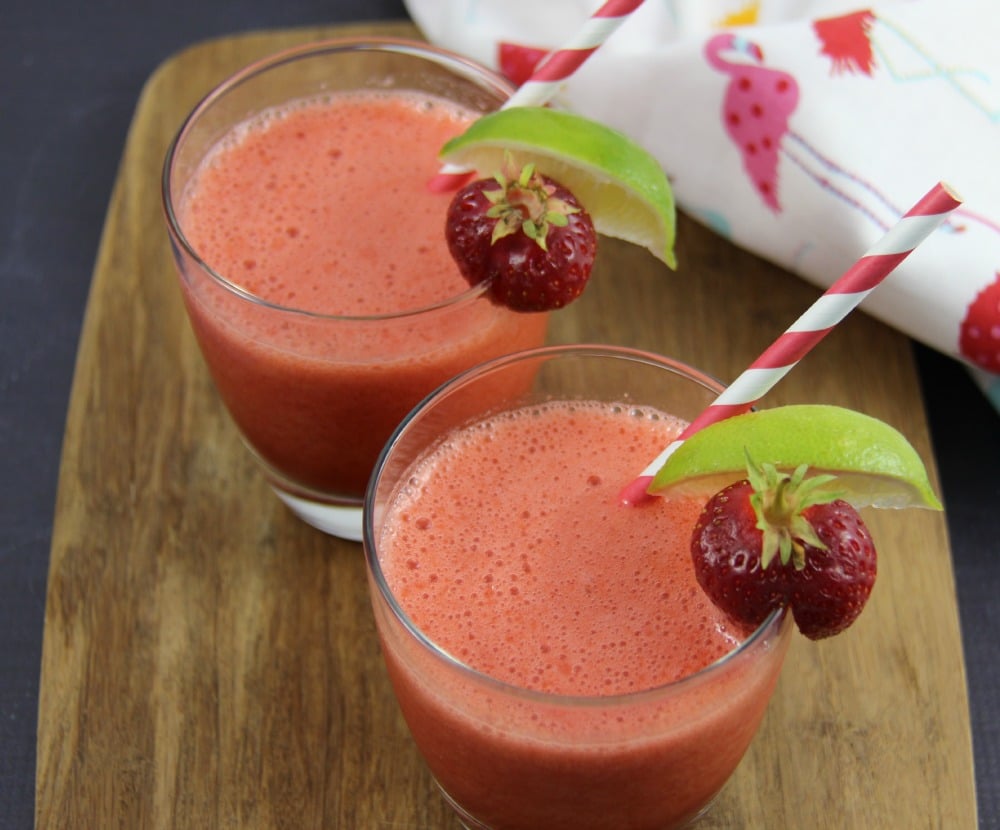 Ingredients:
4 cups Water
1/4 cup Sugar
1 cup Strawberries
1/3 cup Lime Juice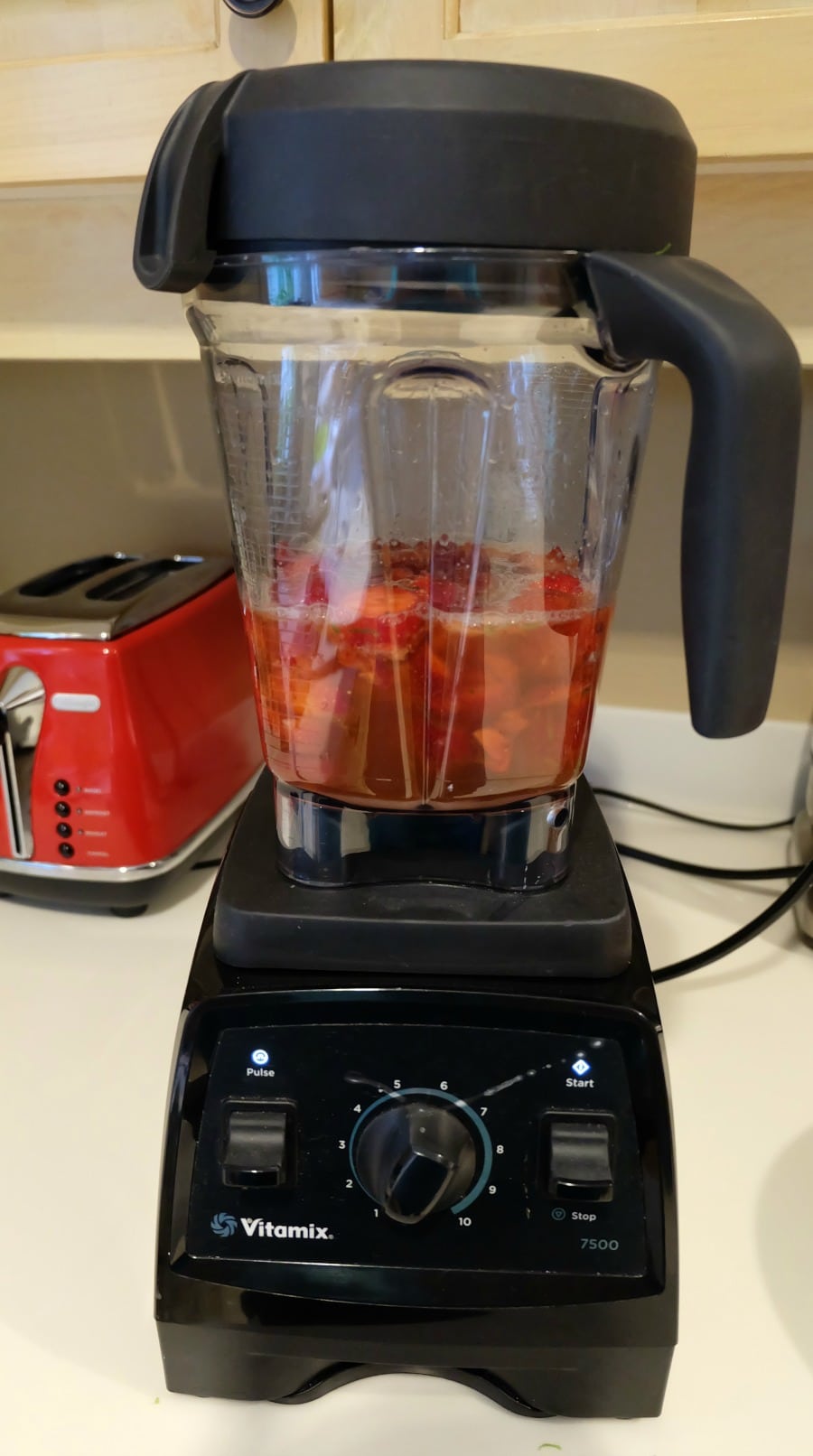 Directions:
Put all ingredients in a blender (add ice if you want it to be more like a slushie) and mix until smooth. It will froth upon blending but settle down once in a glass.  Garnish with a lime wedge and a strawberry.  Rim the edge of the glass with sugar for a sweeter drink.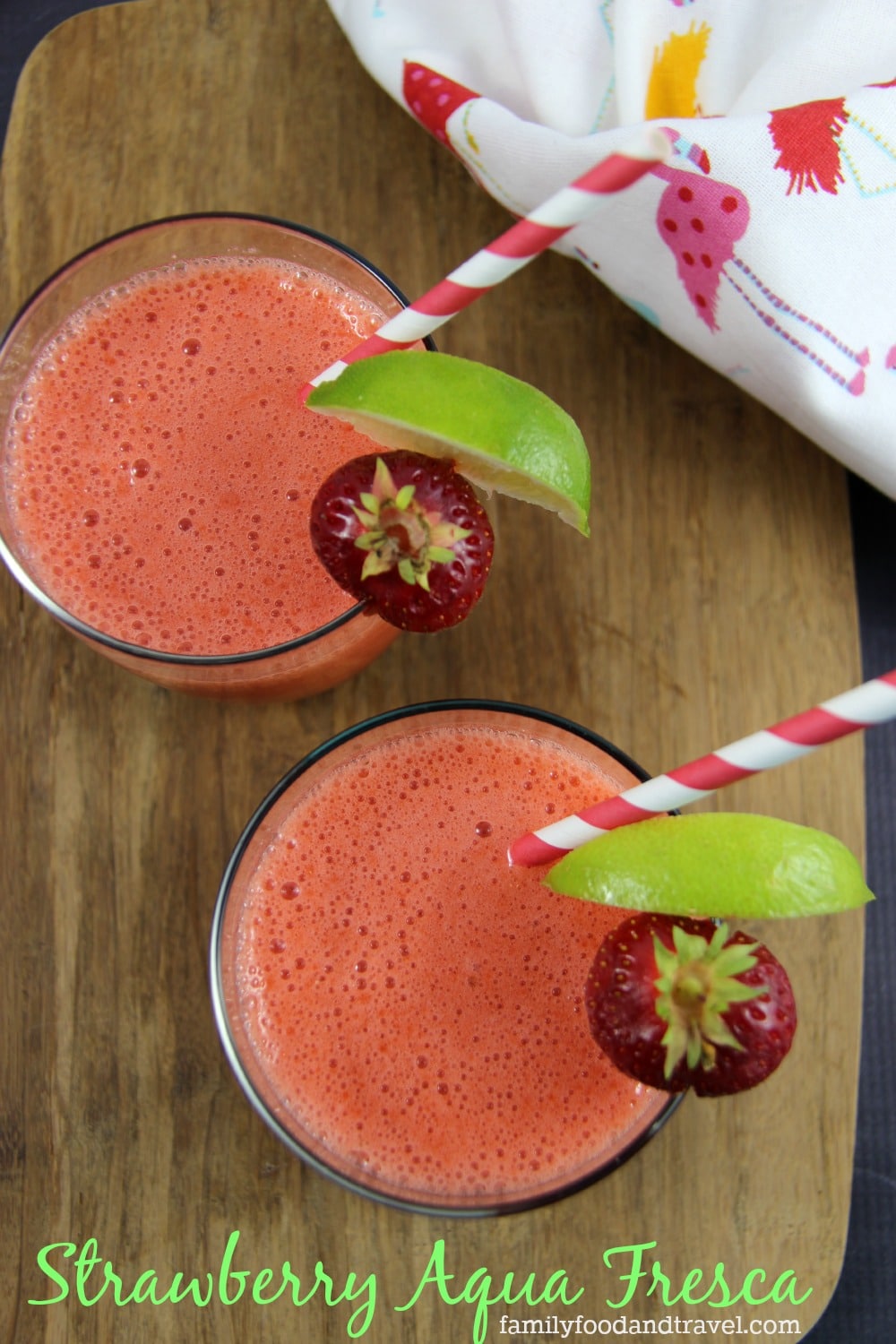 I made this strawberry aqua fresca with fresh berries but you could also use frozen berries. Just don't use berries that have a syrup as they would be too sweet for this mix. You will love that this recipe is easy enough for little hands to make (except the blender of course) and if you'd prefer just strawberry you can change the lime juice to just a tablespoon. We hope you love this taste of summertime as much as we do!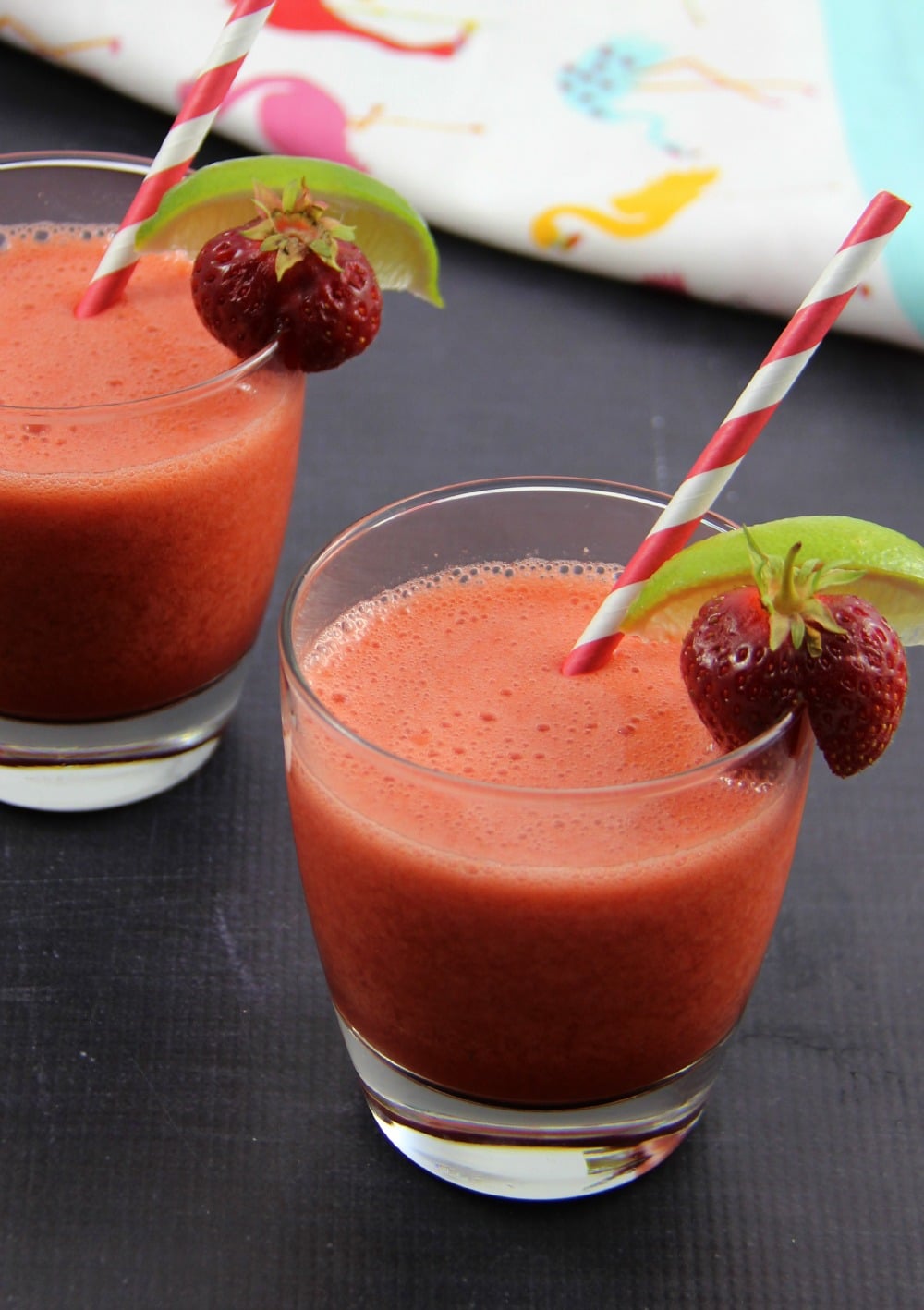 This strawberry aqua fresca is perfectly paired with some of our favourite summer meals like Kale Detox Salad, Dijon Balsamic Pork Tenderloin and Grilled Chicken with Almond Pesto.
And try some of our favourite strawberry recipes – Strawberry Rhubarb Crisp, Strawberry Scones, Strawberry Milkshake, Strawberry Buttercream Sugar Cookies and Strawberry Rhubarb Sour Cream Pie.
Whether you are heading out to the strawberry patch picking or have a freezer full of berries these recipes will remind you of summer all year long.