It's heating up out there and that means it's the perfect time to fire up the grill and make an easy, delicious and nutritious dinner.  We've created a recipe that does all of that and tastes fantastic. The delicious nutty flavour of the almond pesto combined with the juicy crispness of a grilled whole chicken will make this recipe one you will make again and again. Simple ingredients that are big on taste.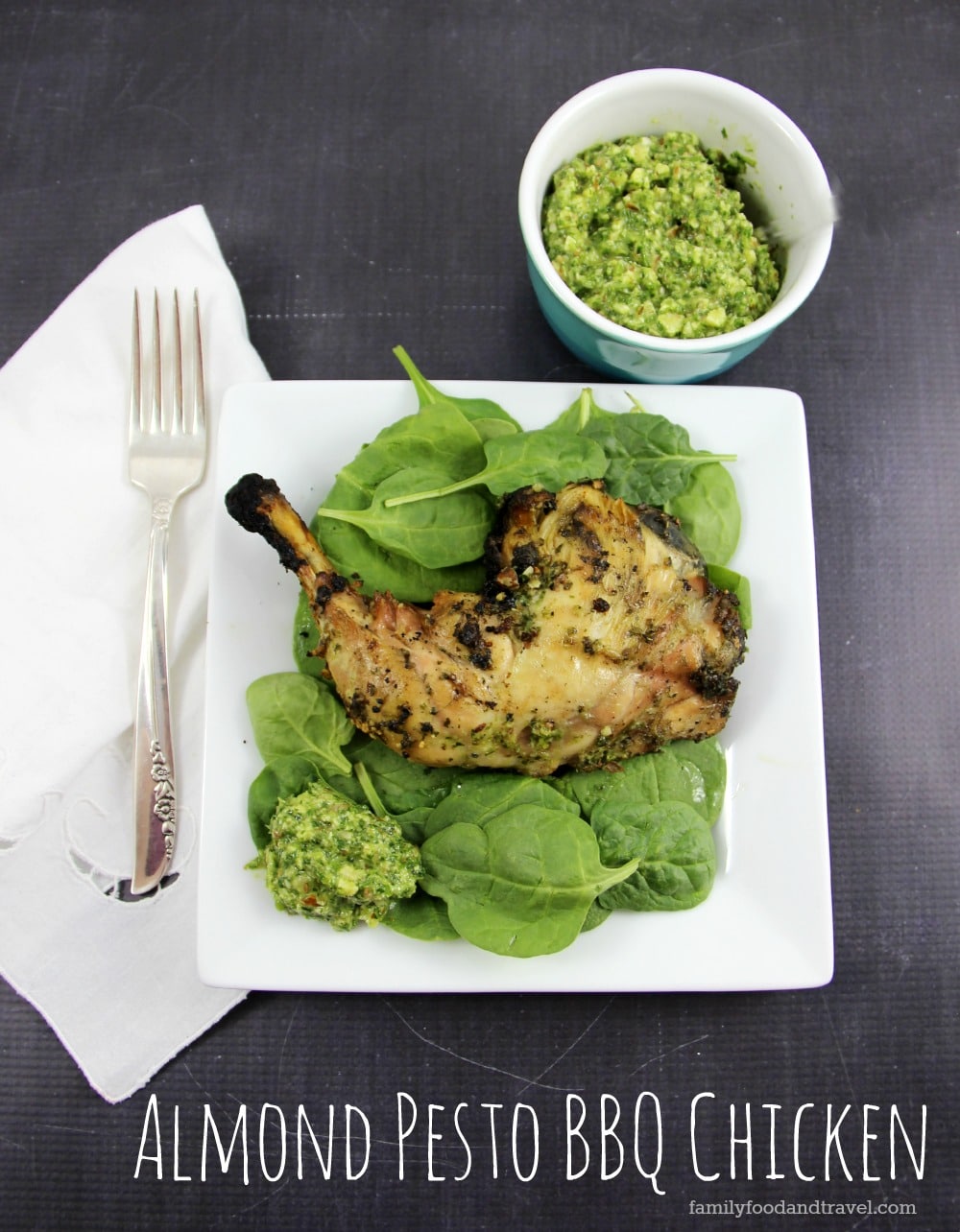 This BBQ Chicken can be made as a spatchcock chicken with almond pesto under the skin or as a condiment to easy grilled chicken pieces. I made this recipe for a dinner with great friends and my boys. I was so excited to spend time chatting with my friends that I didn't watch the BBQ. Big mistake! The juicy chicken and oil from the pesto can cause flare ups so please keep an eye on the chicken! Unsure how to spatchcock a chicken? Check out this video from Chicken Farmers of Canada.
Almond Pesto
2 cups curly parsley
1 cup cilantro
1 cup olive oil
2 tbsp lemon juice
1 cup sliced almonds, toasted
3/4 tsp salt
Place all ingredients in a food processor and chop/blend until a smooth consistency. Use immediately or cover and refrigerate for up to 5 days.
Directions for Grilled Chicken with Almond Pesto
Clean and wash a whole chicken.
With kitchen shears cut out the backbone and flatten chicken
Lift skin gently and spread almond pesto under the skin with your hands
Line a baking sheet with tinfoil and preheat BBQ to medium temperature
Place flattened chicken on the top rack with baking sheet underneath to catch drippings (put a bit of water on the pan to avoid burning)
BBQ chicken breast side down on medium heat for 15 minutes, then flip and cook for another 15 minutes.
Flip the chicken again and cook 15 minutes or until internal temperature is 165 F.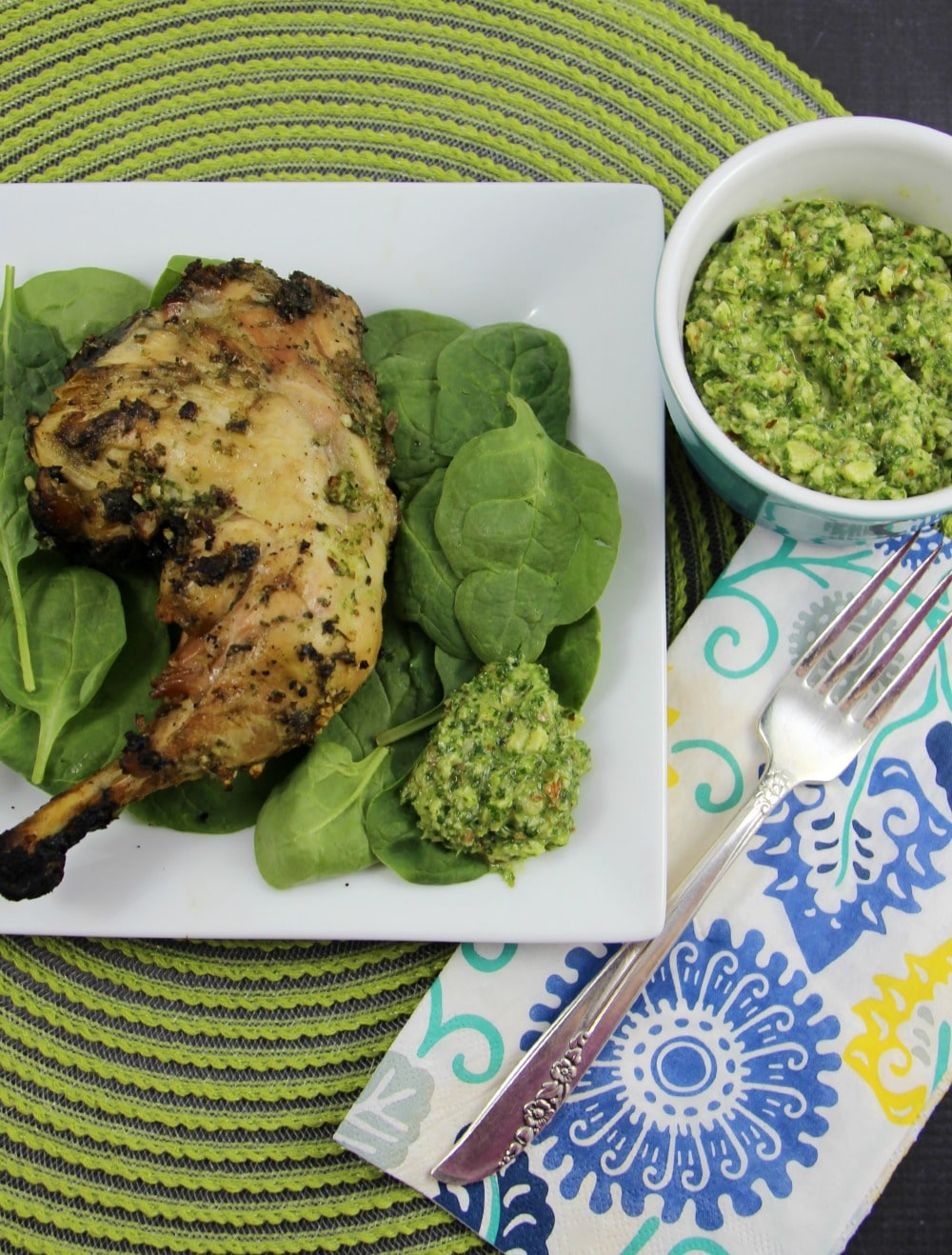 Growing up in farm country and living amongst so many hard working farmers, eating local, buying fresh produce and meat has always been important to me. It's the reason I scan through the grocery store to ensure I am buying Canadian products and why I love my local farmers market. I love how easy it is to look for the "Raised by a Canadian Farmer" sticker on Foodland and Sobey's chicken. In one glance I know it has been raised by a Canadian Chicken Farmer.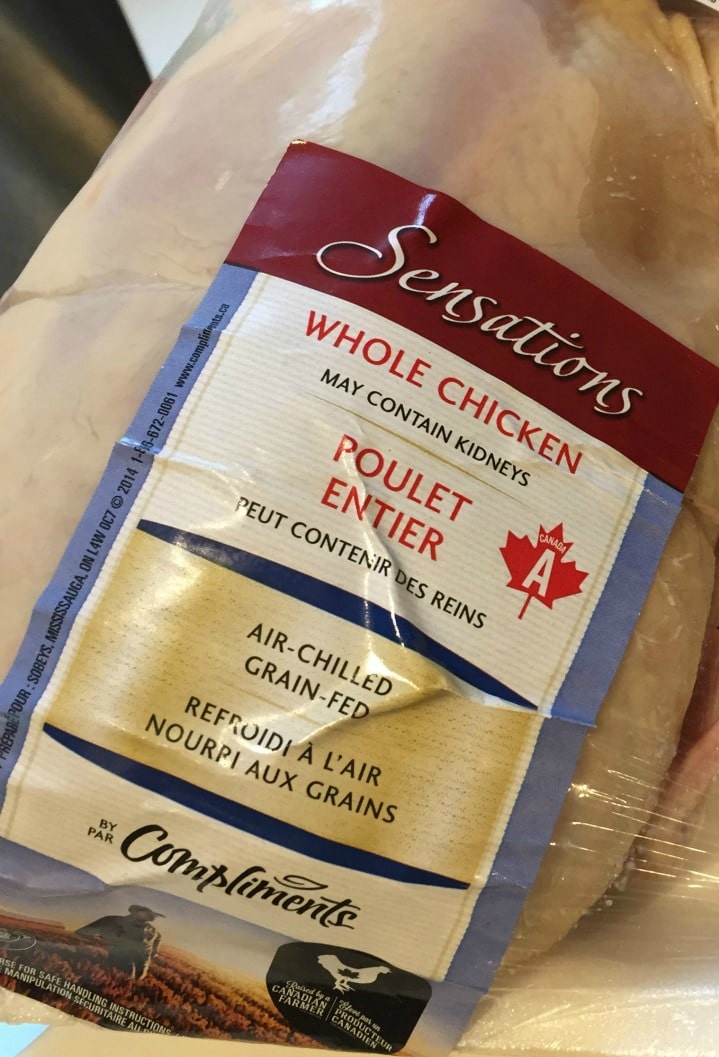 Enter to win a $5000 Backyard Makeover!
Chicken Farmers of Canada is teaming up with Cityline for your change to win a $5000 Backyard Makeover! Can't wait to see the before and after photos!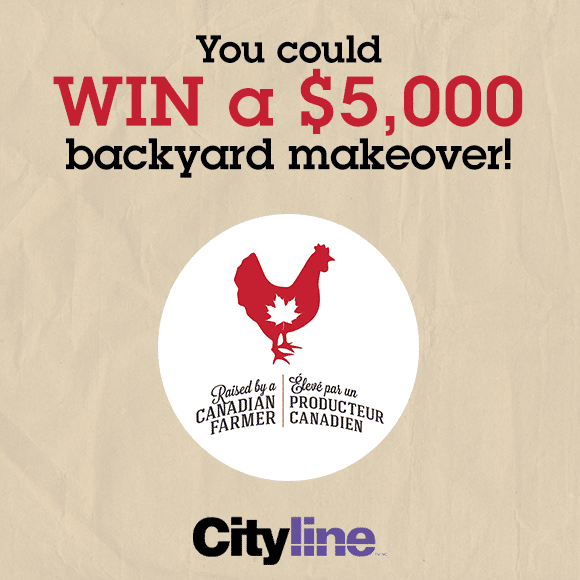 For more recipe ideas and cooking tips, be sure to follow Chicken Farmers of Canada on Facebook, Twitter, Instagram, and Pinterest.
Disclosure: I am participating in the Chicken Farmers of Canada campaign managed by SJ Consulting. I received compensation in exchange for my participation in this campaign. The opinions on this blog are my own.