It's been a trip of firsts of our family. First time camping (since they were infants), first time in a cabin, first time at a KOA, first time having hot dogs over an open fire, first time making campfire cones, first time seeing fireworks and first time travelling with just their mom.
Every trip, every experience I've given my boys has been eye opening to me. To watch them soak in new experiences, look for familiarities and really enjoy all of the newness that comes with new experiences. It is truly such a privilege to be a part of these new experiences, moments of learning and challenges.
I was really excited to show my boys all the fun camping can be. From roasting marshmallows to evening walks, later bedtimes and tons of fresh air, it truly is a wonderful way to enjoy your family and the beautiful surroundings.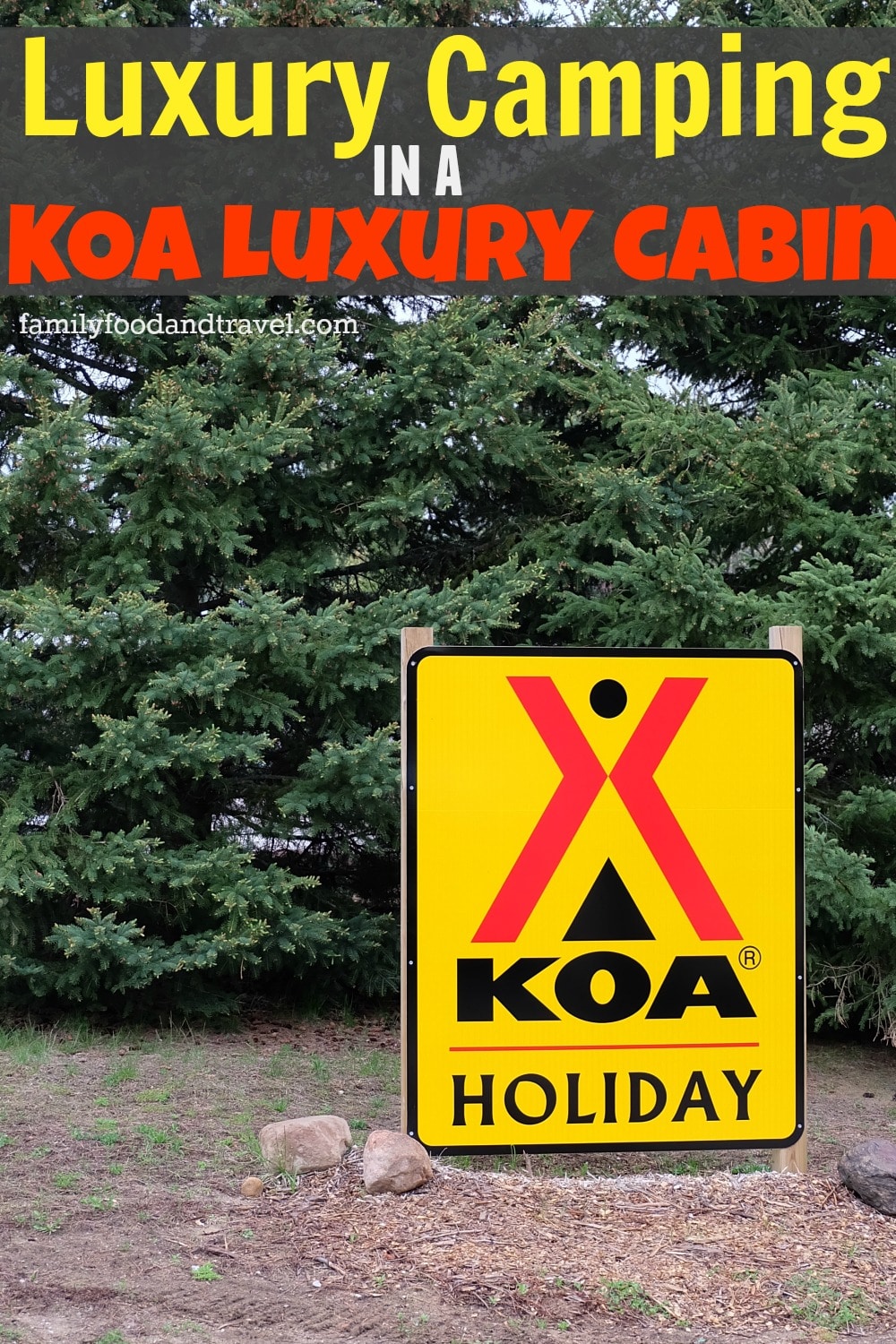 Having never been to a KOA before I wasn't sure what exactly to expect. I'd done lots of tent camping at Provincial Parks but never to campground that is privately owned. I was excited to see how a family run business would differ from a government organization. From the moment we arrived I realized that difference would probably be customer service. The staff were so lovely and helpful and when I forgot key items for our stay they were happy to oblige.
Barrie KOA has been run by the Raposo family for 30 years and their love for the property and dedication to making everyone's experience excellent does not go unnoticed. People come back year after year for a weekend or an extended vacation. In talking with other guests I was amazed that some have come every year for more than 10 years. Large groups book sites next to each other for a fun filled weekend away and each one is greeted by the staff like returning family.
We had the privilege of staying in the KOA Luxury Cabin that was truly a home away from home. With a kitchen stocked with cooking utensils and the dishes we would need. Plus with a Keurig and pods we were set for delicious coffee!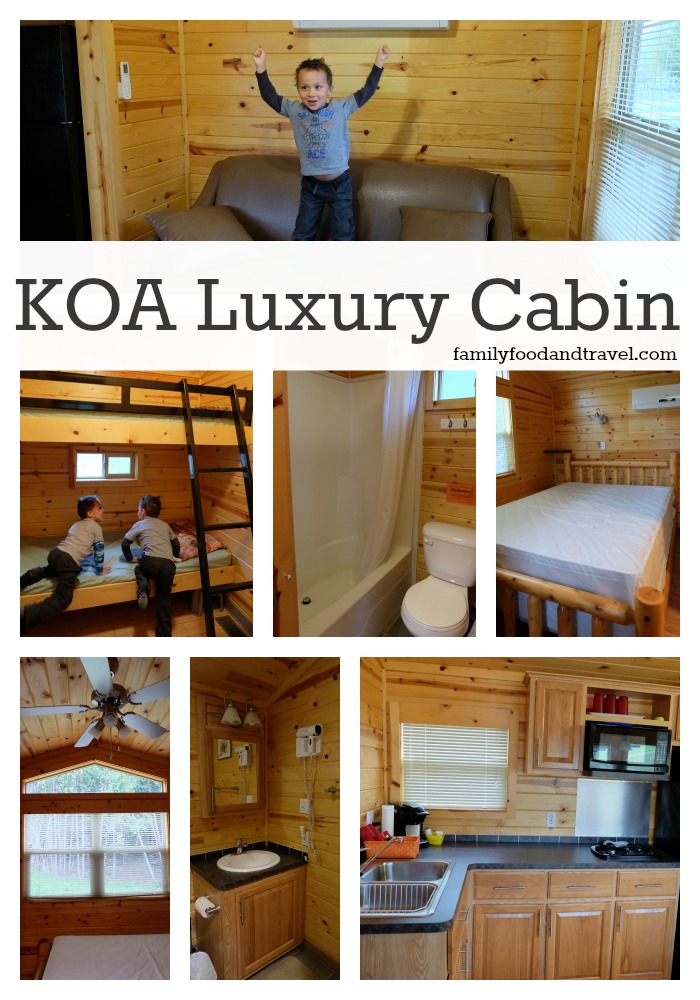 What to expect from a KOA Luxury Cabin:
1 Bunk Bed Set
1 Full Futon
1 Queen Bed
Bring Your Own Linens

Full Bath with Tub and Shower
Hairdryer

Partial Kitchen
Microwave
Refrigerator
Sink
Gas Cooktop
Cookware/Utensils
Dishware/Utensils
Coffee Maker (bring your own coffee) + Keurig
Toaster

Air Conditioning
Heat
Wi Fi
1 TV with DVD
Patio
Picnic Table
Deck
Fire Pit
Gas BBQ
The boys loved the experience of making food over the fire.  They wanted all meals over the fire but I loved having access to the gas stove top for quick eggs in the morning. I loved the ease of access to amenities and the great family programming. From crafts to fireworks and firewood delivered to your door this is luxury camping at its best. The grounds of the Barrie KOA were meticulously kept and the security was excellent. Located just a 20 minute drive from Barrie and close to some of the most beautiful parts of Ontario the Barrie KOA is the perfect location for a fun family holiday. Nestled in a beautiful wooded area with it's own pond for fishing and frog catching the property is large and has all the amenities your family will love. For kids there is a large playground, an arcade, an outdoor heated pool and a large outdoor TV that showed family movies at various times throughout the weekend. Each day there is a wagon ride around the property and kids can even practice their panning skills at their YONTAMY INC. MINING COMPANY feature. To check out all of the Barrie KOA activities here.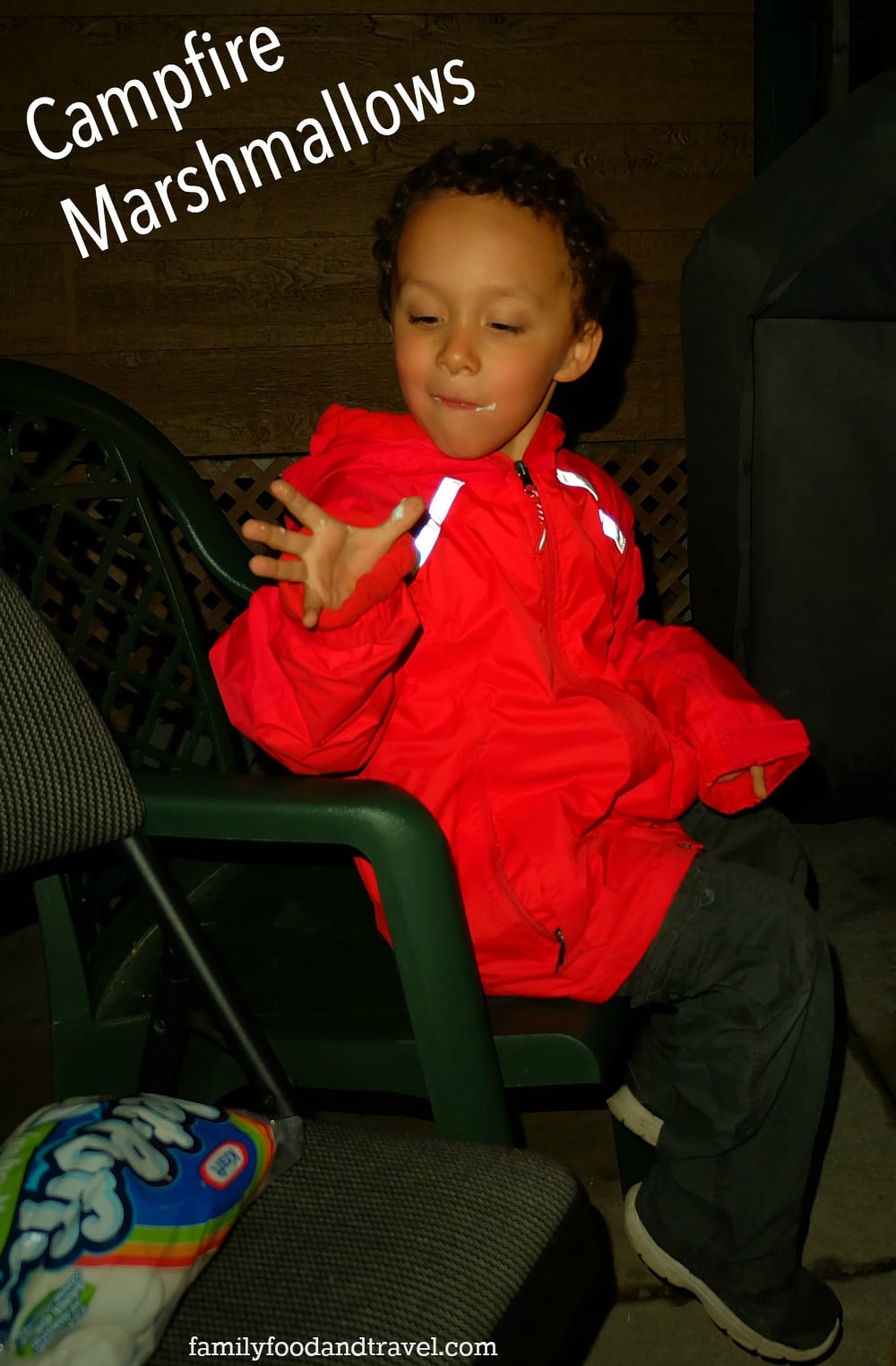 If you are looking for a camping trip without giving up the amenities you love than the Luxury Cabins at Barrie KOA are the perfect choice. We we were leaving my boys said "Can we come here every holiday?" That endorsement means that not only will we be returning to Barrie KOA but we hope you do too.
Giveaway Details: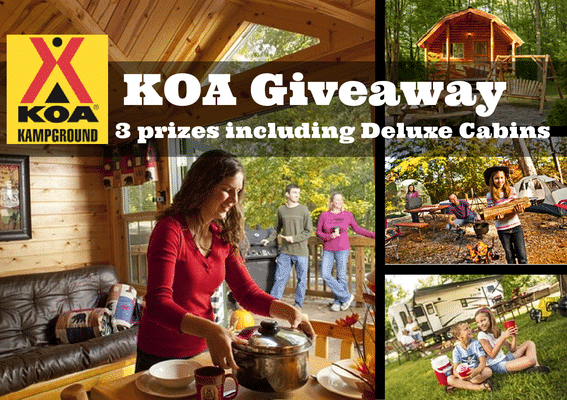 Grand Prize: 3 complimentary KOA Camping Vouchers good for one night apiece; including Deluxe Cabins, at any KOA campground in North America. $500 prize value.
Smaller Prizes: 2 complimentary KOA Camping Vouchers good for one night apiece; including Deluxe Cabins, at any KOA campground in North America.  $300 prize value
Disclosure: Our accommodations were generously provided to facilitate this review. As always, all opinions are my own.