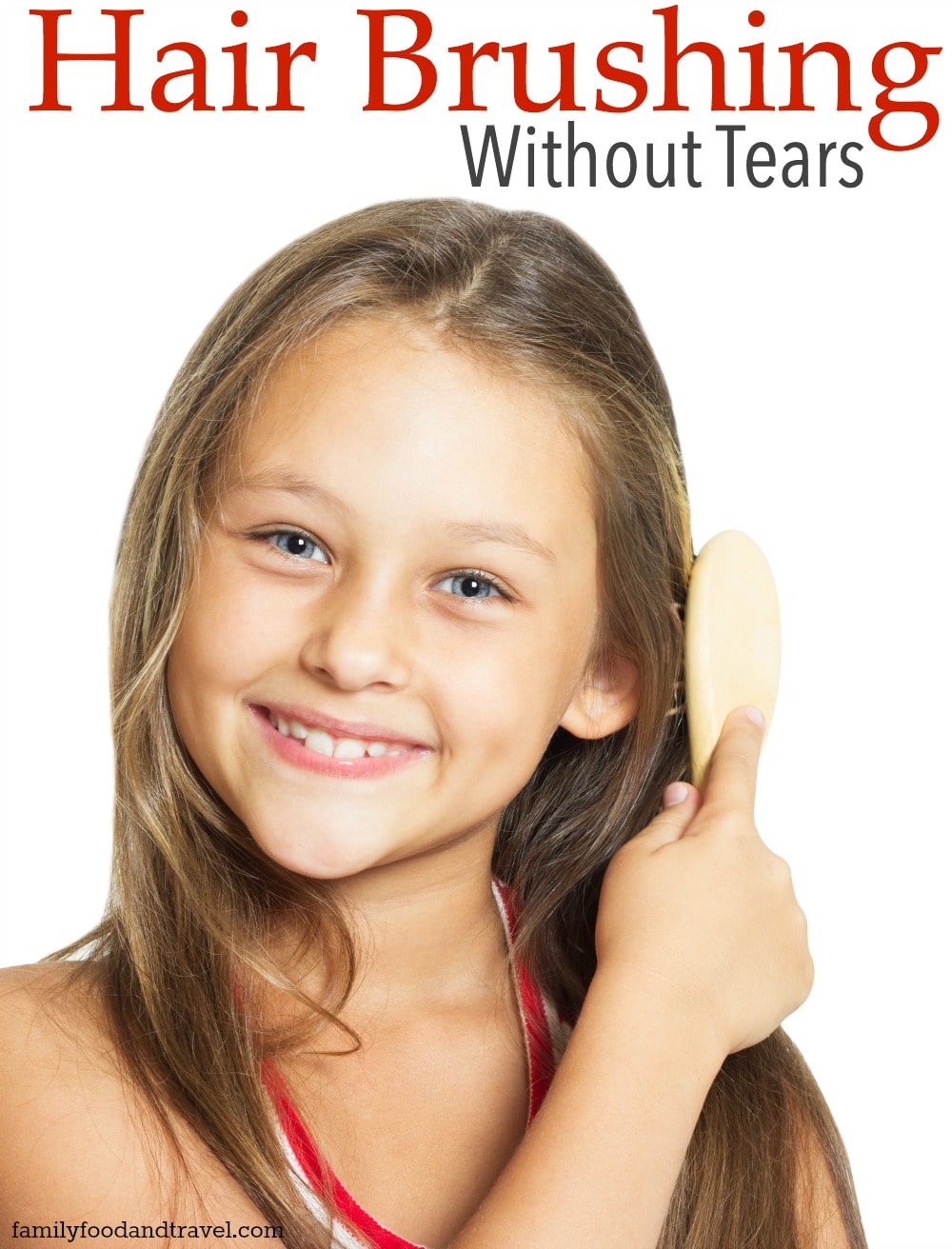 I hit a parenting low one morning last week. We are rushed around these parts in the morning and the entire family has to be dressed, fed and out the door by 7:20 am! My daughter was dragging her feet and ignoring my pleas to sit down so I could do her hair. Finally, I lost my patience and offered "if you don't get your hair brush and sit down right this minute I'm going to get dad to brush your hair!" LOL Boy did that kid move fast. Let me explain: in our house there are some things that the mom just does and wrangling my daughters long gorgeous locks is one of them. When Dad does it there is yelling and tears and a ball of hair left behind the hair brush. When I do it, we talk about the colour of her hair elastics and how many braids a good pony tail should have. The eternal balance of family life.
My secret? Kandoo Detangler. I have realized that despite a good quality shampoo and separate conditioner my 6 year old's hair needs some extra help – especially in the morning or after a swim. Kandoo does the hard work for me and makes brushing out the madness (rat's nest?) without tugging or tearing her hair. I've tried so many detanglers but I'm sticking with Kandoo. I can spray her hair liberally without making it look flat or greasy. It doesn't sting her eyes and it allows for
If you have a kid who chronic crazy hair I'd highly recommend Kandoo.  No tears, no angry dads (or daughters!) and beautiful, manageable hair!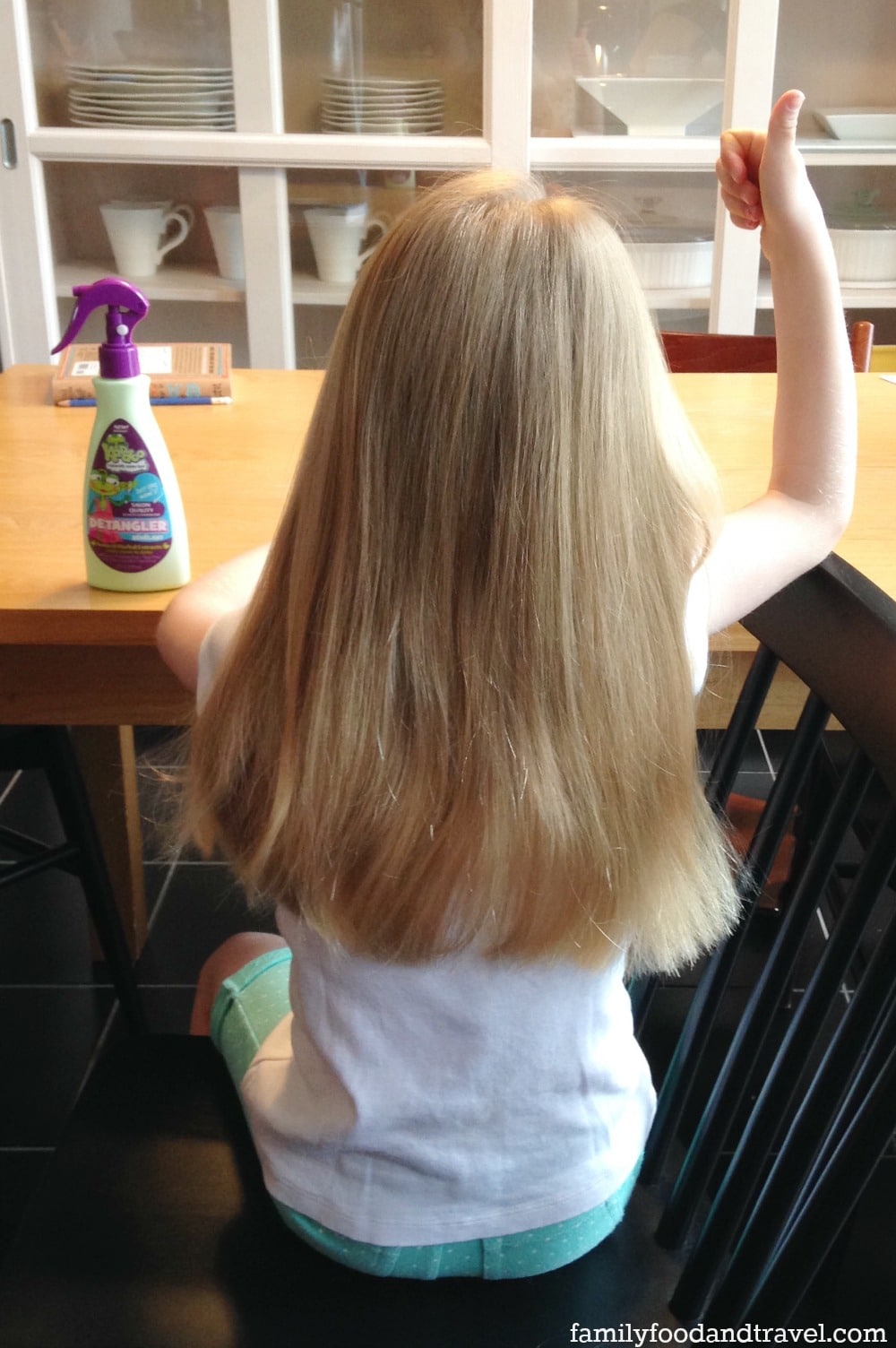 Kandoo Kids Hair Detangler
offers salon quality formula that is packed with natural ingredients to moisturize and condition hair.  It is lightly scented and won't leave hair greasy. The best part is that it is easy to use with mini trigger sprays fine mist and won't clog and it's gentle and safe to use on your littlest one.  It does not contain parabens, sodium lauryl/laureth sulfates (SLS), phthalates, BHA/BHT or petroleum distillates found in some detanglers.
For more great tips and product information follow Kandoo on
Facebook 
,
Twitter
,
Pinterest
,
Instagram
 and
YouTube
.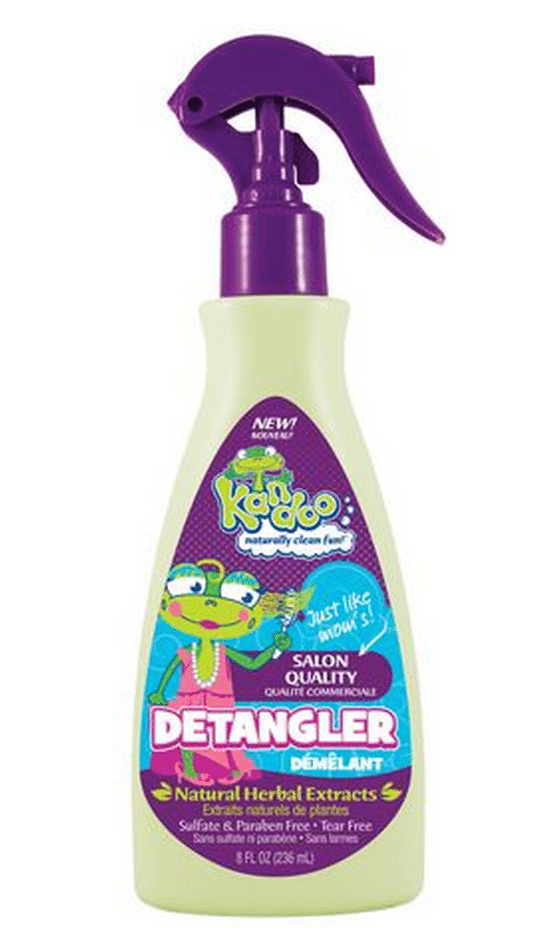 Disclosure: As a Kandoo Ambassador I am compensated for my work. As always, all opinions are my own.