From the moment you are born, your family is chosen for you. The people who you will be connected to by blood for the rest of your life. While you can't choose your family I was truly lucky to grow up in a wonderful loving family with my mom and step-father. As an only child they were my role models, friends and board game challengers.
This month Netflix is celebrating the kaleidoscope of family possibilities—start with parents (maybe two dads, a single mom, or a stay at home dad…), add a dash of half/step/full/adopted siblings, a side of grandparents, a pinch of aunts, uncles, cousins, a splash of pets, topped off with close friends (and all the combinations thereof). Now you've got a modern family — each uniquely quirky — yet picture perfect in its own way.
Grace and Frankie, Netflix's new funny and fearless original comedy featuring Jane Fonda, Lily Tomlin, Martin Sheen and Sam Waterston, is a perfect example of how today's families can shift, rearrange and blend in unexpected ways. When Grace and Frankie's husbands leave them after 40 years of marriage—to be with each other—the women find themselves facing a change they never expected. They shift their perspective to get through it together, with the support of their new blended family and, of course, a sense of humour.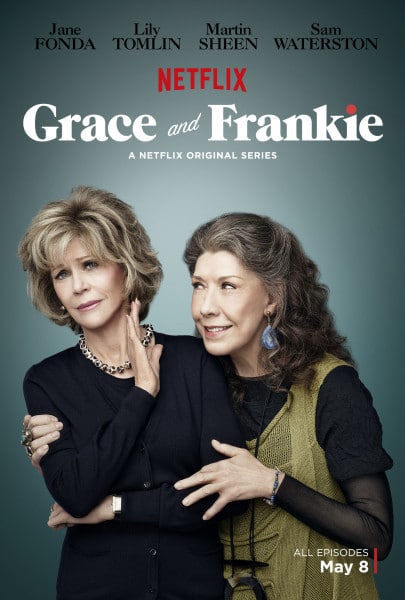 Like Grace and Frankie a sense of humour is definitely essential to enjoying your family! That and some great shows to watch together. Here are our pics for this month on Netflix:
For your big kids:
1. Alvin and the Chipmunks Meet the Wolfman
2. Mr. Peabody & Sherman
3. Despicable Me
4. Kung Fu Panda
5. Full House
6. Yours Mine and Ours