Summertime is just around the corner and what better way to celebrate than with some homemade popsicles! We've rounded up 27 popsicles that to suit every taste. From sweet to tart and even a bit of savoury we have something for everyone.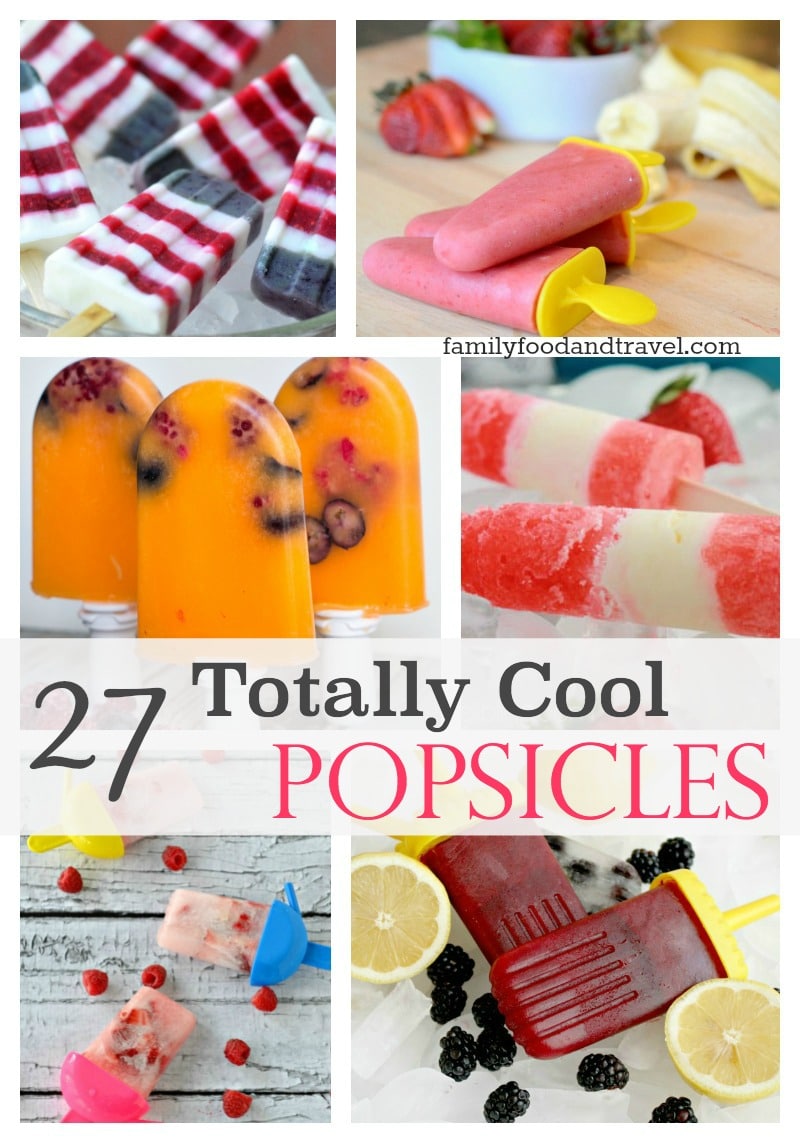 27 Totally Cool Popsicles
1. Peaches and Cream Popsicles | Bless This Mess
2. Red White and Blueberry Yogurt Popsicles | The View from Great Island
3. Easy Creamy Banana Vanilla Popsicle Recipe | Views from the 'Ville
4. Strawberry Lemonade Popsicles | Makeovers and Motherhood
5. Strawberry Float Popsicles | Bombshell Bling
6. Berry 7 UP Ten Popsicles | Hezzi D's Books and Cooks
7. Banana Cream Pie Pops | A Mom's Take
8. Blackberry Lemonade Popsicles | Homemade Interest
9. Homemade Yogurt Berry Popsicles | Practically Functional
10. Fudgesicles | Little House Living
11. Strawberry Cheesecake Protein Popsicles | Gym. Craft. Laundry.
12. Cherry Limeade Zucchini Popsicle Recipe | Creative Green Living
13. Lemon Lavender Herbal Ice Tea & Popsicles | Baking Outside the Box
14. Vanilla Dipped Popsicle | A Mom's Take
15. Pomegranate Popsicle | Canadian Free Stuff
16. Pumpkin Vanilla Popsicles | Mom Spotted
17. Peaches and Cream Popsicles with Greek Yogurt | Andrea's Recipes
18. Peanut Butter & Jelly Popsicles | This Mama Loves
19. Easy Fruit & Juice Popsicles | A Mom's Take
20. Bananas Foster Popsicles | Snappy Gourmet
21. Orange Banana Popsicle Recipe | Clever Pink Pirate
22. Dipped Yogurt "Zebra" Popsicle | A Mom's Take
23. Strawberry Banana Popsicles | Bless This Mess
24. Tropical Popsicle Recipe | Savings Said Simply
25. Strawberry Cheesecake Frozen Yogurt Popsicles | The Neighborhood Moms
26. Greek Yoghurt and Berry Swirl Popsicles | A House Full of Sunshine
27. Gin and Tonic Popsicles | Life Love Liz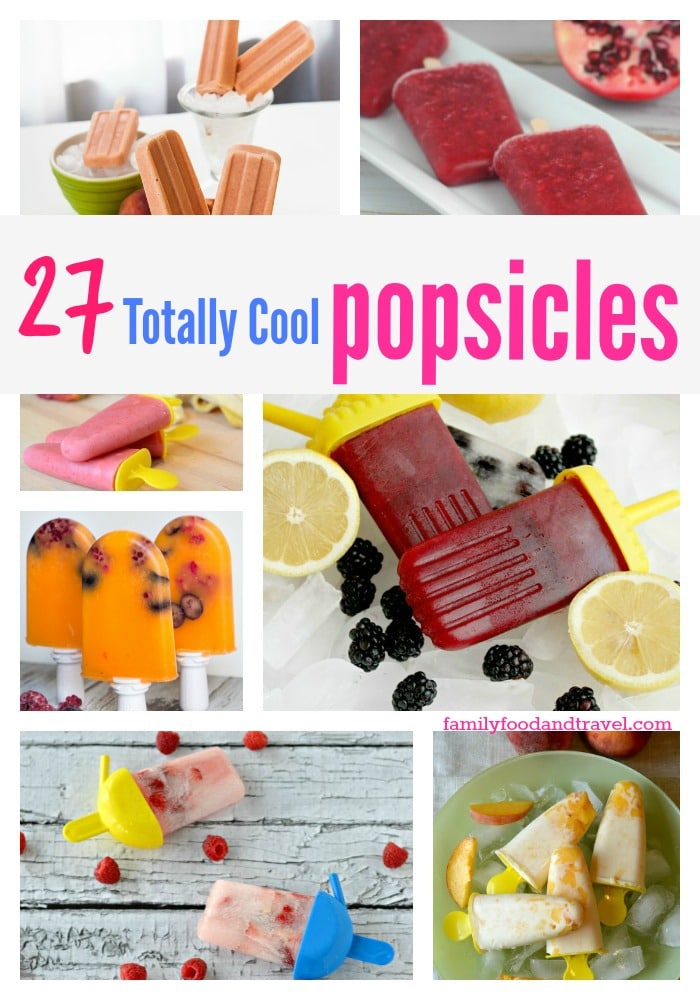 There is nothing better than enjoying a delicious cool treat on a hot summers' day. Mix in some fruit, some yogurt or your favourite ingredients and you have the best treat. Plus, popsicles are easy for little hands to make creating a great learning activity with a yummy snack.
Looking for more summer recipe ideas? Check out our 30 Pasta Salads Roundup and 25 Lettuce-Free Salads