As a long sufferer of allergies I know just how challenging they can be. From the itching, scratching, sneezing and runny eyes I have a secret dread for Spring and Fall. While I knew that animals could have food allergies I didn't think about the fact that they could have seasonal allergies too!
"Dogs can be allergic to many of the same allergens as humans, including mould, house dust mites, saliva from biting insects and tree, grass and weed pollens," says Dr. Vincent Defalque, President of the Canadian Academy of Veterinary Dermatology. "However, the reality is these allergies dogs present themselves quite differently than in humans. That's why it's so important pet owners know the signs."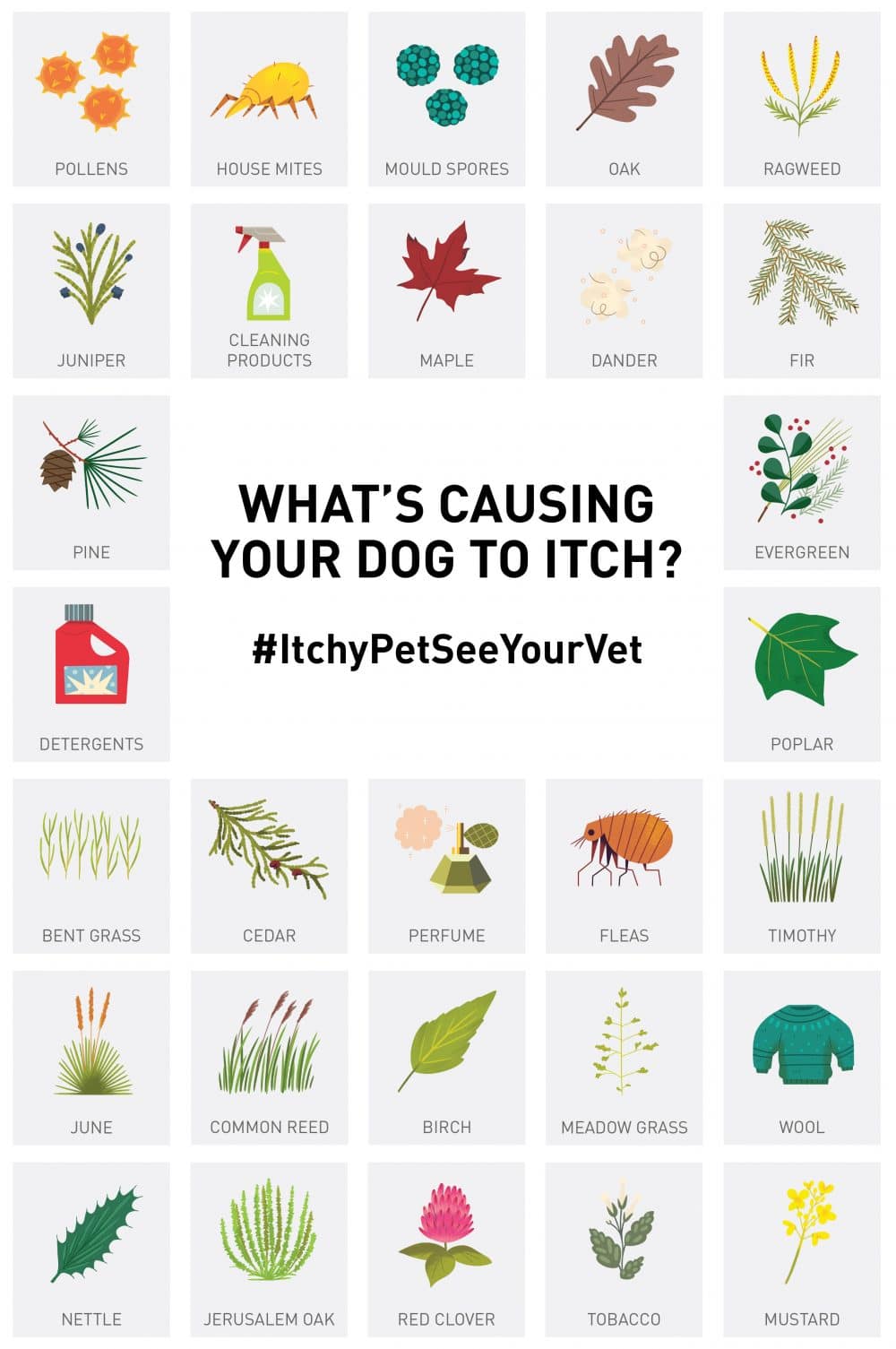 Just like I want to scratch at my eyes, dogs with seasonal allergies will be reluctant to have their ears handled, may scratch a lot, have itchy, red skin or excessively chew on their paws. An easy way to remember the signs is to think ESP: Ears, Skin, Paws. If your dog is itching and scratching or exhibiting any of these signs they should be attended to by a veterinarian for a thorough exam and diagnosis.
"In dogs, allergens are mostly absorbed through the skin, not their respiratory system, so it's veterinary dermatologists who are actually the allergists of the pet world," says Dr. Alison Turcotte, a veterinarian with Royal Canin Canada. "In fact, skin issues are among the most common reasons dog owners seek support from their veterinarian."
The best part is that your veterinarian has a number of treatment options to both alleviate discomfort of the symptoms as well as address the underlying issue of seasonal allergies. They will suggest the right treatment for your dog and their symptoms.  Treatment may include: topical therapies, oral medications, soothing shampoos and desensitization (immunotherapy or allergy shots/drops) as well as veterinary exclusive pet food specifically designed to address environmental allergies. While we might not think of the connection between food and environmental allergies, clinical research has shown that diets formulated specifically to address a dog's environmental allergies play a key role in restoring the skin barrier.

"Anyone who suspects their dog has a seasonal allergy should make an appointment with their veterinarian to help reduce or prevent the clinical signs that could arise this spring," says Turcotte.
For more information on seasonal allergies dogs can have visit Royal Canin and follow them on or on Twitter @RoyalCaninCA and the hashtag #ItchyPetSeeYourVet.
 $100 VISA Giveaway
NO PURCHASE NECESSARY. Contest open from 12:00:01 a.m. EDT May 13, 2015 to 11:59:59 p.m. EDT May 27, 2015. Must be legal resident of Canada who has reached age of majority in his/her province of residence. Prize: $100.00 (CDN) Visa Gift Card. Selected entrant must correctly answer skill-testing question. Void where prohibited. Odds of winning depend on number of eligible entries received. See Contest Rules in entry form.
Disclosure: This post was brought to you by a Family Food and Travel partner. As always, all opinions are my own.