My boys eat cereal two to three times a day. For breakfast, bedtime snack and sometimes throughout the day. They love that they can go to the cupboard and pick out their favourite cereal, pour it into the bowl with milk all by themselves. For them it's all about being big kids. For me it's all about a healthy, nutritious and filling meal/snack. I love how accessible it is, and it makes a great travel snack too! Great for road trips, lunches and any time of day.
I love the Barbaras Snackimals and Puffins cereal for it's delicious flavour and my boys love that the characters they love from Snackimals crackers/cookies are on their cereal now too! Since Barbara's products are all Organic and Non-GMO Verified you know your kids aren't eating genetically modified foods. That makes me feel better about their breakfast and snack. As a busy mom I am always looking for quick and easy options that are not made from overly processed foods.  While we love all kinds of fruit and veggies it is nice to have boxes on hand that are ready to go. Plus, cereal offers independence to boys that are always fighting to do things on their own.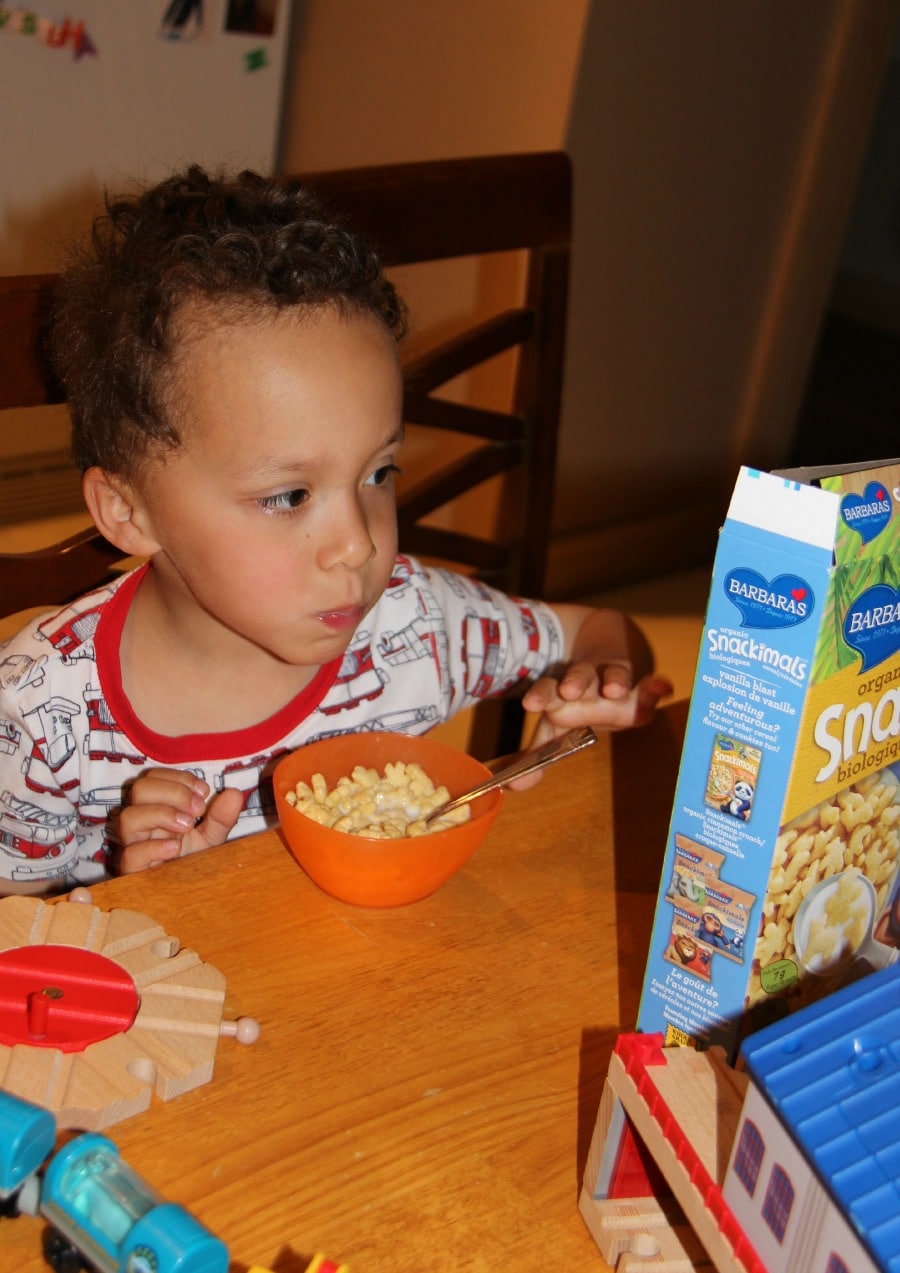 One evening when my boys were sitting down to a bowl of Snackimals I asked them what they liked about their cereal.  Here's what they responded:
It's crunchy
I like all the fun things on the box
It's yummy
It makes me run fast
I can pour it myself
Happy little boys plus ingredients I can pronounce are a winning combination. Plus, I love the cereal too! My favourite is the Snackimals Vanilla Blast Cereal.  Check out what's inside:
With great ingredients, fun packaging and great shapes Barbaras Snackimals will definitely be a part of our breakfast routine.  For more information follow Barbara's on Facebook, Twitter and Pinterest.