If your little ones struggle with allergies this time of year, we have a great solution in mind for you!  Beat Spring Allergies with Boogie Wipes this year!  No, this won't cure the allergy issues, but it can make them much easier to manage.  When your younger kids have a runny nose or the sniffles due to allergies, it can quickly get out of hand.  Let's face it, little ones aren't the best about blowing their noses, or good about washing their hands without prompting.  Boogie Wipes can be a great solution to help your kids beat the seasonal allergies that are so frustrating this time of year.
Why Choose Boogie Wipes?
Soothing on tender noses:  Boogie wipes are much softer than your normal tissue.  Not only are they softer, the moisture on them made for helping to clean up little noses will make it even easier to get those dried on boogies off noses.  Yes, that sounds gross, but it is necessary.
They contain sterile saline:  They say this is the secret to dissolving mucus and dried on boogies, and we can say they work wonderfully.  The moisture is perfect for helping ease those dried on boogies off and out of noses without your little one fussing and crying.
Contain soothing moisturizers:  Every wipe is extra moisturizing with Aloe, Vitamin E and Chamomile for safe and comfortable cleanup of those yucky noses due to spring allergy symptoms.  With extra moisture, you don't have to worry about using them multiple times a day irritating your little ones noses.
Resealable pack made easy for travel:  Boogie noses don't just happen at home, so Boogie Wipes has made sure you have a great package that is easy to toss into the car, purse or diaper bag.  Every wipe is fresh and stays moist in the package for you.
Bright colors for kids:  This is a minor point, but it is worth mentioning.  Kids love using items that are just for them. The recognizable green and purple colors will have your kids happy.  They will know they are special just for them, and can easily grab the package and bring to you as needed.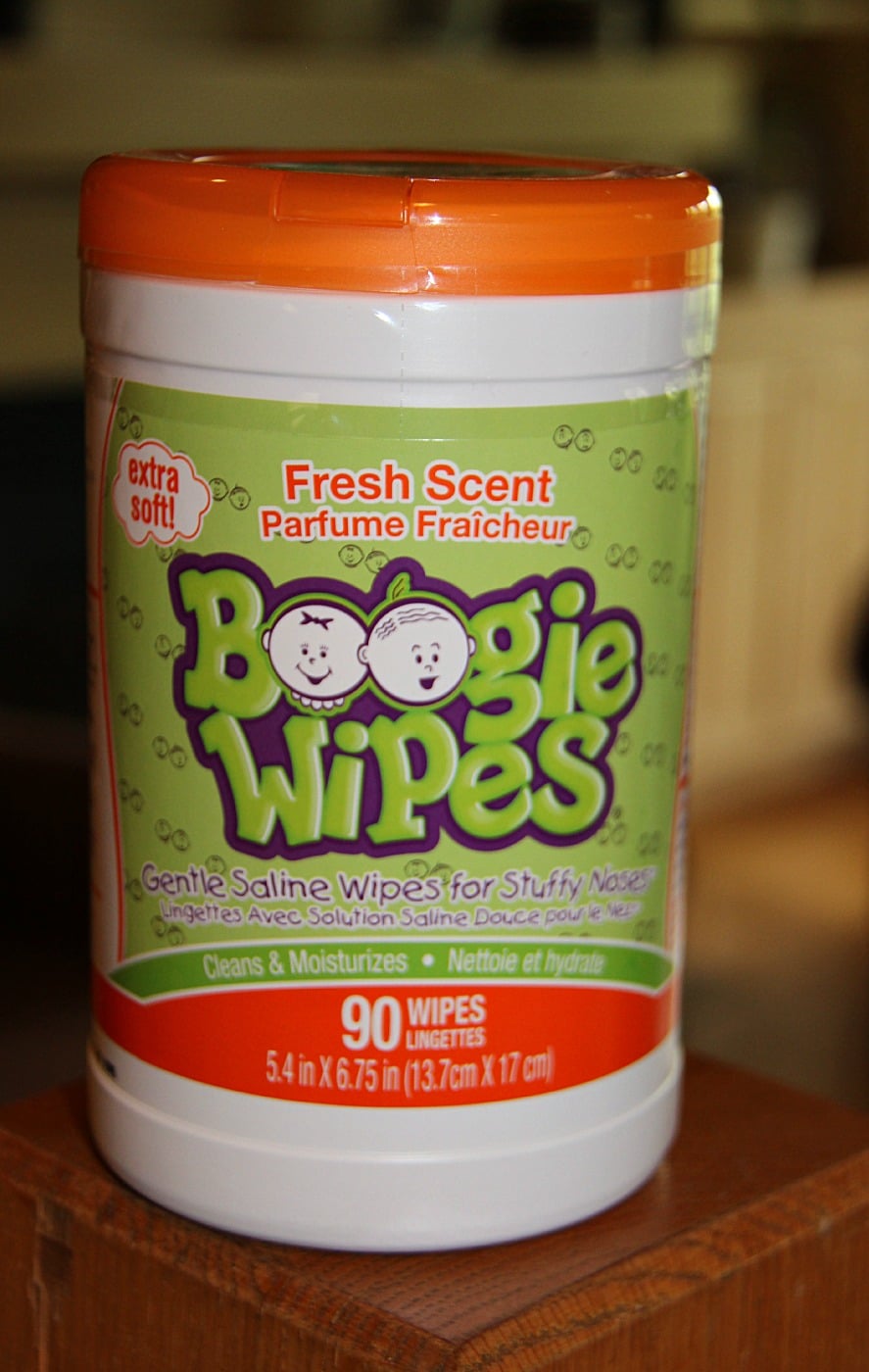 Boogie Wipes are available in Grape, Fresh Scent and unscented for your kids to choose from.  Not only will it be easier to get rid of boogie noses this year, you'll be able to handily beat Spring allergies with Boogie Wipes.  Keeping noses clean is a lot of the problem when allergy season comes along.  Without the dried on boogies and rough tissues, your little ones noses will clear up and be comfortable much faster this year.
Disclosure: As a Kandoo Ambassador I am compensated for my work. As always, all opinions are my own.