If you have been considering a family staycation this summer, with HomeAway  and CanadaStays working together you know your Canadian holiday home rental will be an affordable vacation opportunity.  This year stay close to home in one of the top locations of Canada using HomeAway to book an amazing home rental that will give your family just what they need for the perfect vacation.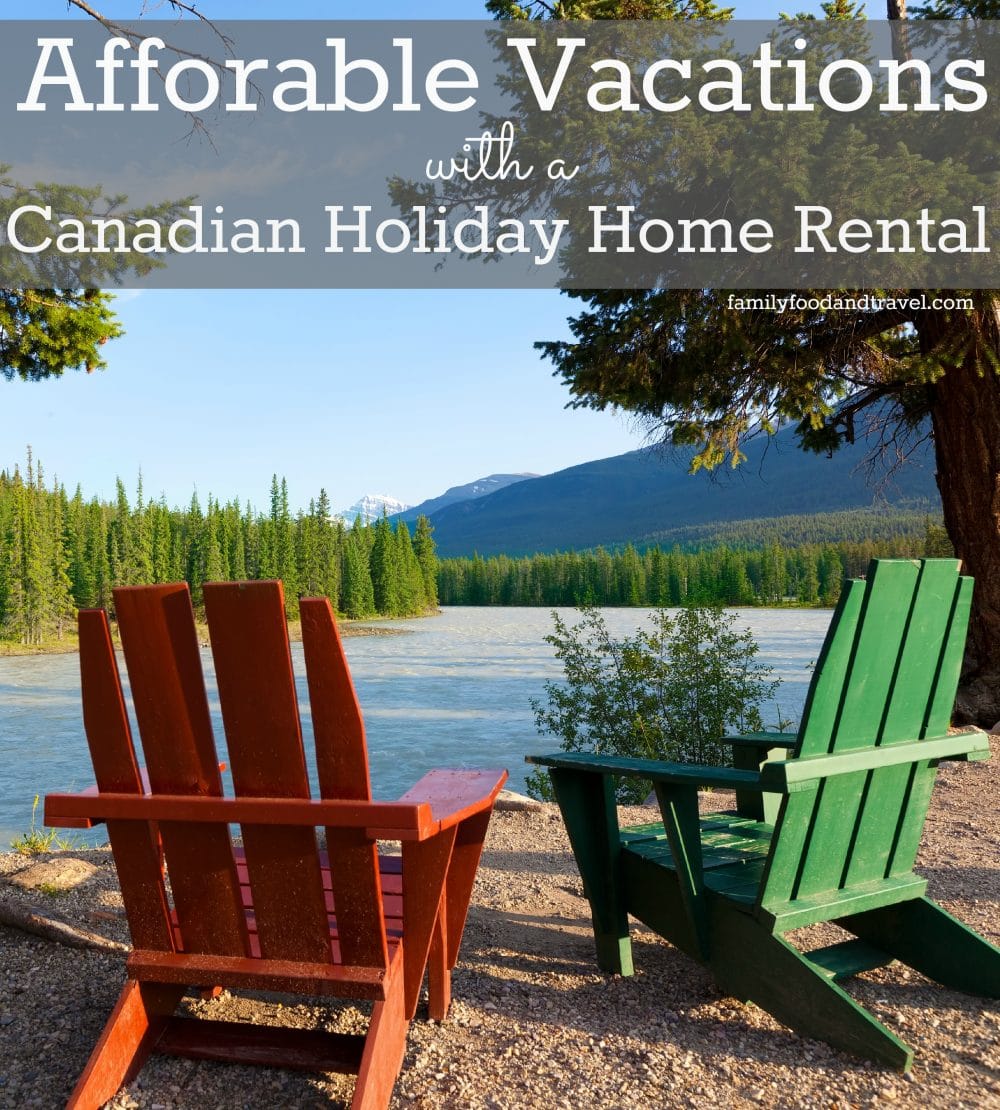 Choosing to have a staycation by renting a home instead of a hotel or motel is a great way to give your family a change of scenery with all the comforts of home.  Vacation rentals with HomeAway include amazing homes that you can have separate bedrooms, a functional kitchen, laundry and living area to make your time together as a family easier and more cost effective.  Cooking meals in together, or simply setting up the kitchen table to play great card games late at night is just the relaxation you need on your summer vacation.  Staying closer to home, yet still in a rental home will give your family less time on the road and more time together creating great memories this year.
HomeAway as part of CanadaStays  recommends some great destinations for your summer vacation:  Muskoka, Haliburton, Mont Tremblant, Cape Breton, Whistler and Newfoundland all have amazing homes, cottages and farmhouses for rental during prime vacation seasons.  Not only are these locations affordable for your family, they offer up dozens of local attractions that will give you a great staycation including fun times outside the home as well as inside the home.
Choosing a rental home gives you an easy and affordable way to vacation as a family.  A rental with HomeAway gives you everything you need to provide your kids their own rooms during your vacation.  You can also save money by bringing along your own groceries to cook meals instead of being forced to eat out the whole time.  This fact especially appeals to the parents who need to watch foods for allergies, have big families or picky eaters.  No more worries about gluten, dairy or other allergens being in the food you grab at local restaurants.  You can create all of your favorite meals while on your staycation!
Before renting a vacation property, there are a few important things to remember. Check out CanadaStays top 5 tips for renters:
1. Research the owner – look them up on the internet
2. Talk to the owner – don't do this over email/text message
3. Research the property – read reviews, check Google Maps
4. Get a rental agreement – sets expectations
This summer choosing CanadaStays and the HomeAway division of their brand is just the way to go to create your own unique family vacation memories.  Whether you choose to rent a home just to relax and spend time inside as a family, or you plan to use the home as a base of operations while you get out and explore the area, there are a multitude of choices that are sure to make your staycation or vacation with your family perfect this summer.  
Disclosure: Although this post was promoted by CanadaStays all opinions are my own.