When you think of a bank, you typically don't think of it being anything more than a place that secures your finances, but Tangerine Bank has joined with other organizations this year to empower Canadians with the Bright Way Forward campaign. This amazing campaign with Tangerine Bank has chosen to support Canadians with some great community activities that are sure to be life changing for those involved this year.
Building kids futures is what the Bright Way Forward campaign is all about.  The growth and development of the future generations is of importance to everyone in the community, and Tangerine Bank is at the forefront of this campaign.  The Community Gym is just one of the great ways they are working to impact the life of Canadians throughout Vancouver, Toronto and Montreal.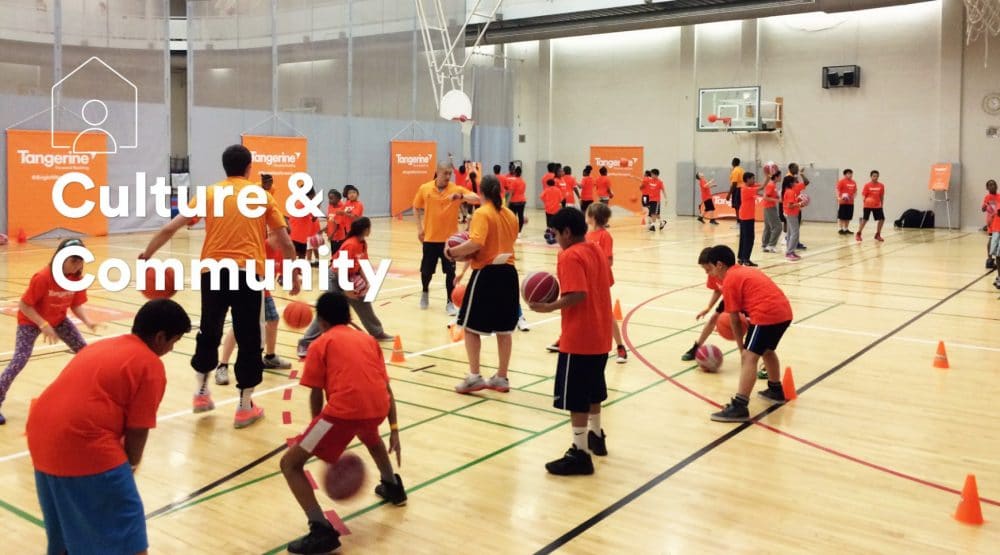 The Community Gym program is a way to work with kids in the community to give them an easy way to build some self-confidence and learn to work together as a team.  From shooting three-pointers on the court, to being taught all about team work and leadership this is a great way for advocates to get involved and help our youth to become the future generation leaders we want and need.  With 450 participants between the ages of 9 and 13, #BrightWayForward has created a wonderful program with Tangerine Bank and the Community Gym concept.
With Steve Nash, retired Canadian basketball star, on hand to help support and be an ambassador for #BrightWayForward the Community Gym concept has taken off in a great way.  Not only can he help lend his expertise to the program, he is on hand to lend his own personal experiences to the mix.  He can share with the youth involved how he personally overcame obstacles and issue to become a star basketball player.  Empowering Canadian youth by sharing his own life story and success is a great way for those kids to see their own lives as valuable.  His invaluable input has helped shape this project into a successful event that has introduced multiple children and teens to life skills they need on and off the court.
Each Community Gym event is set up to create a great way for the kids involved to learn not only the basics of basketball, but to be involved in teamwork and leadership exercises.  Learning to work together and how to lead each other is important for their future success. Tangerine's goal is to build awareness of these programs in the community.  Getting our children involved in empowering activities is the best way to build a successful future for them, and ourselves.  
To follow along with the #BrightWayForward campaign like @TangerineBank on Twitter and like them on Facebook
Disclosure: This post was inspired by Tangerine Bank. As always, all opinions are my own.