Mornings are always the busiest time of the day. Getting myself ready for work and the boys ready for school is all one big ball of crazy! I always make sure the boys get a great breakfast but I'm having trouble always getting breakfast myself.  I was excited to see how the Mix Your 'Bix challenge would be. And, how would I like my Weetabix. I tried a number of different mixes from cold with milk to warm with milk and brown sugar I tried my 'Bix a number of different ways – all of them delicious!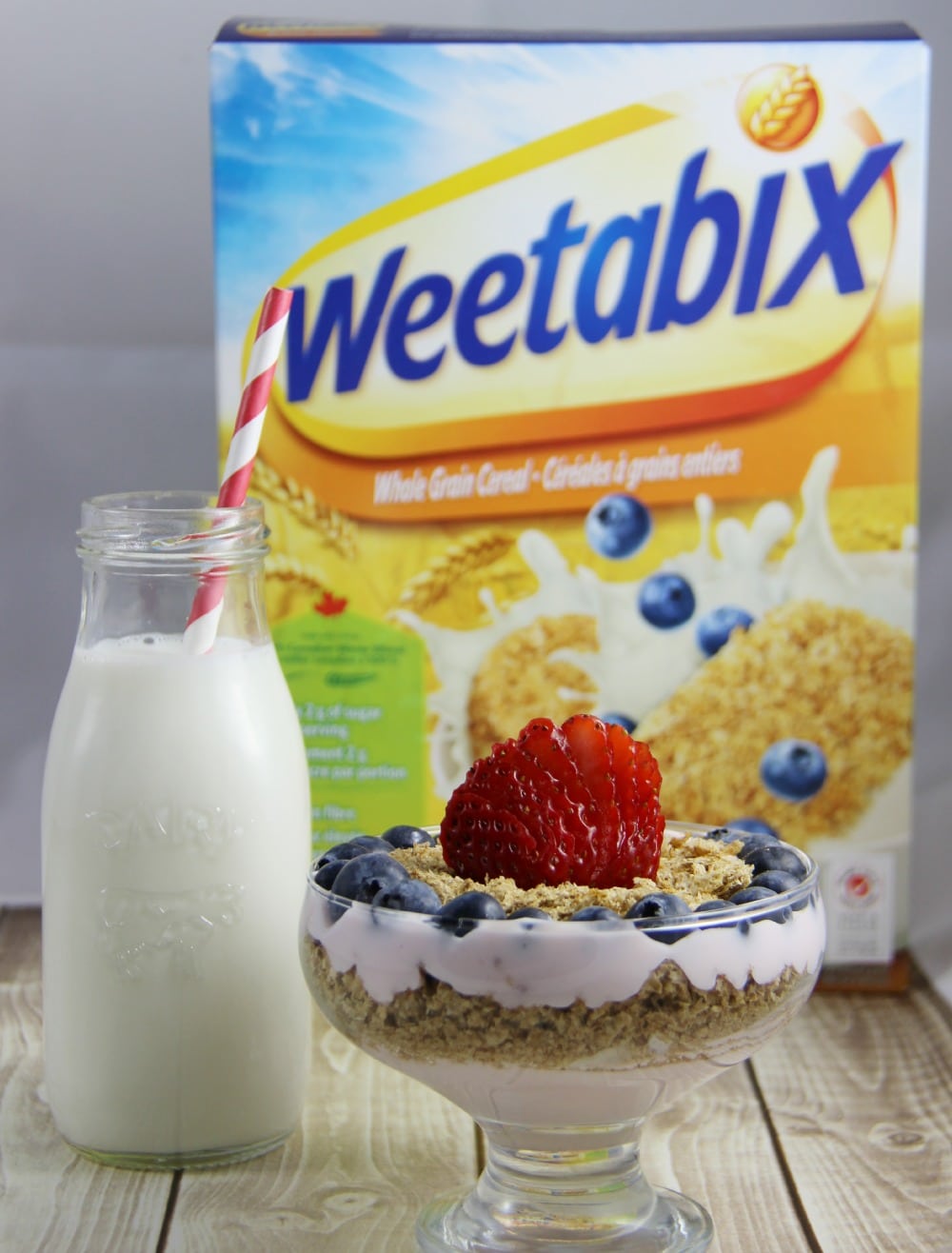 No matter what you have on hand, there are so many fantastic ways to enjoy Weetabix that takes your morning cereal to the next level! If you love yours in a bowl grab milk, almond milk, or soya milk. Top with nuts, berries, honey, maple syrup or seeds – serve and enjoy!
I love that Weetabix is made from only four ingredients, that it's Non-GMO certified and contains nutrients that I need to feel satisfied and fuelled for the day. A serving of Weetabix (2 biscuits) is high in fibre, contains 130 calories and just two grams of sugar. A filling breakfast that's easy to prepare, low in calories and sugar = the perfect breakfast for me!
My favourite (and most portable) way to eat my Weetabix was to create a parfait with yogurt and fruit. I simply put the Weetabix biscuits into a small plastic bag and crushed them with my hands until it was a simply ground to become more of a granola texture. I then layered it between yogurt and berries to provide a breakfast I can easily take with me, it's got the goodness of dairy, Weetabix and fresh berries.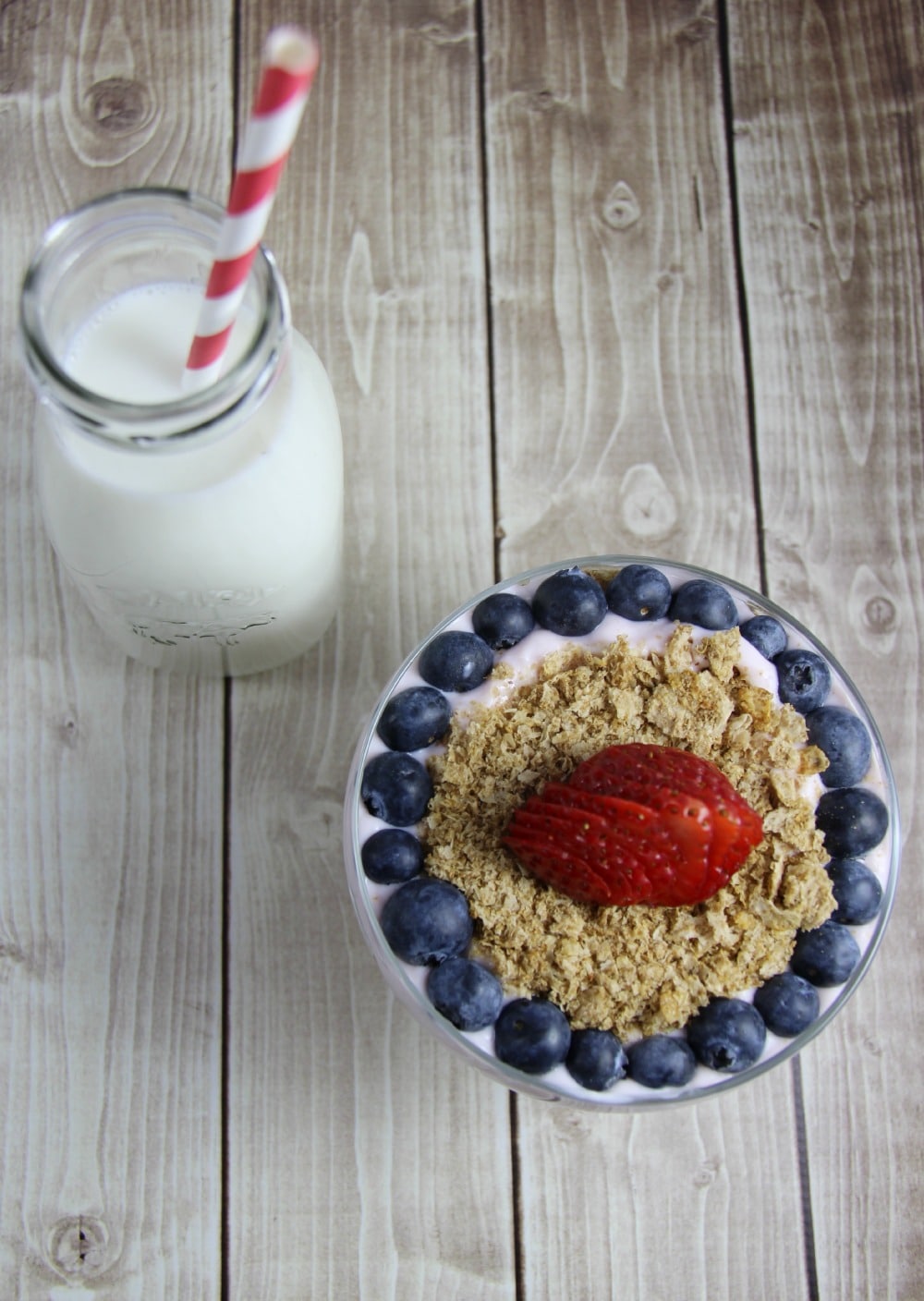 Check out the #MYBIXMIX hashtag to see what other cereal lovers have created for their 'Bix Mix.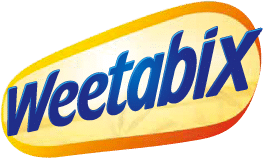 Get coupons, find recipes and more at weetabix.ca, follow them on Twitter, like them on Facebook, and watch them on YouTube