As someone who loves to cook I am constantly washing my hands. Whether it's between ingredients or after completing homemade hamburgers my hands are constantly in need of a cleanse. This weekend while getting ready for a taco dinner I worked with raw beef, veggies that needed to be chopped and cheese that needed to be grated. After washing my hands in between each stage I found that they quickly became dry and irritated. I needed to wash my hands often but was also in need of moisturizer.
After finishing the prep for the meal I headed outside with my boys to play. From bike riding to digging in gravel on our driveway I had two boys with very dirty hands. I was really glad I'd placed the new Lysol® No-Touch™ Hand Soap System in their bathroom because they easily got up on their stool, placed their hands underneath and were able to get an ample amount of soap without getting the dispenser or the counter dirty.  Just one handful of soap, lots of water and their hands were clean.  So easy, and I loved that they could do it all by themselves. It's a great way to promote healthy hand washing since your kids (no matter how small) can operate it themselves.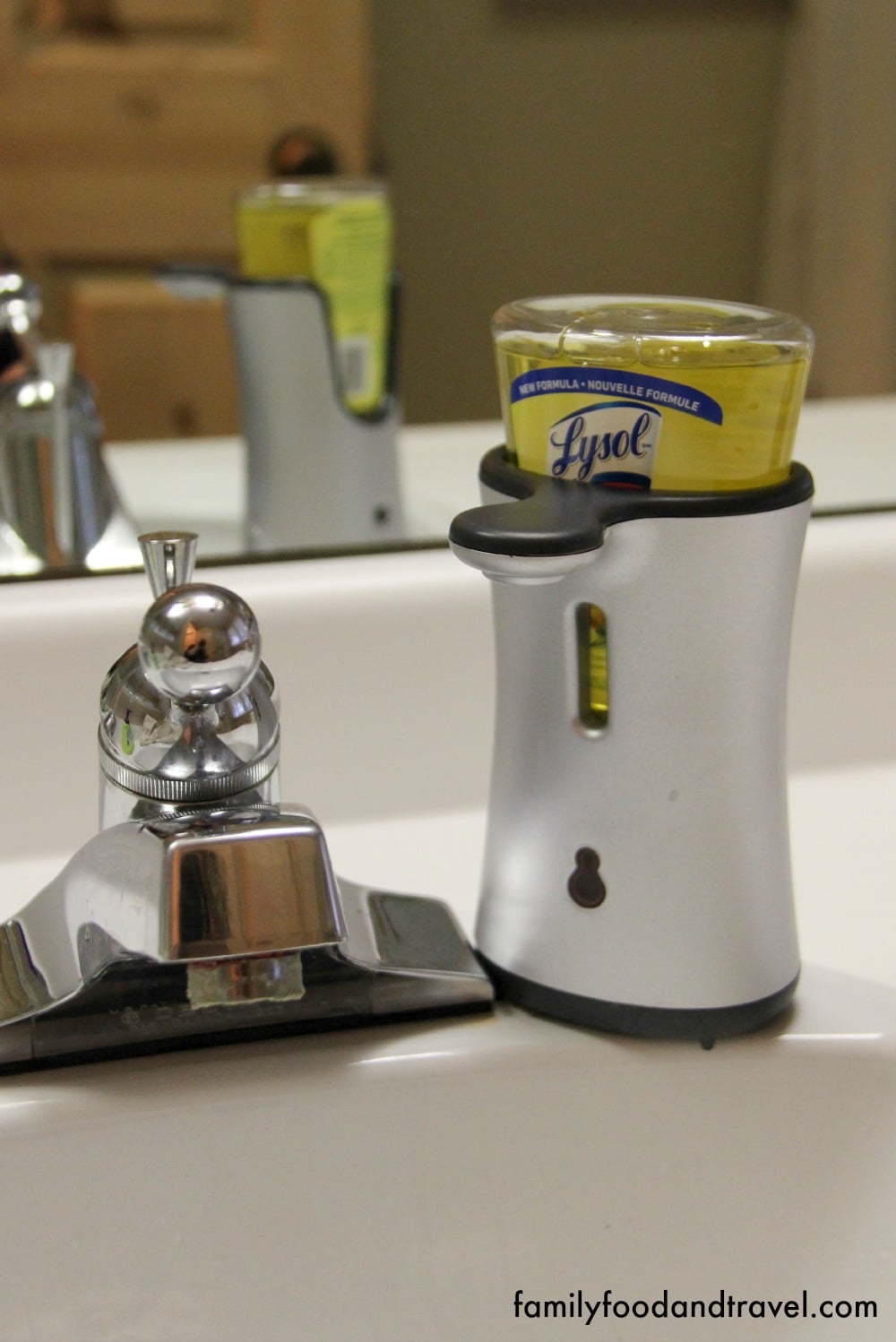 When I headed back to finish up dinner I took the Lysol® No-Touch™ Hand Soap System with me and quickly found that when I used the Lysol® No-Touch™ Hand Soap System my hands were not irritated and smelled fantastic. Other scents available are Aloe & Vitamin E, Cucumber & Watermelon, Cranberry, Cocoa & Brown Sugar, and Lemon & Verbena (which is what we used).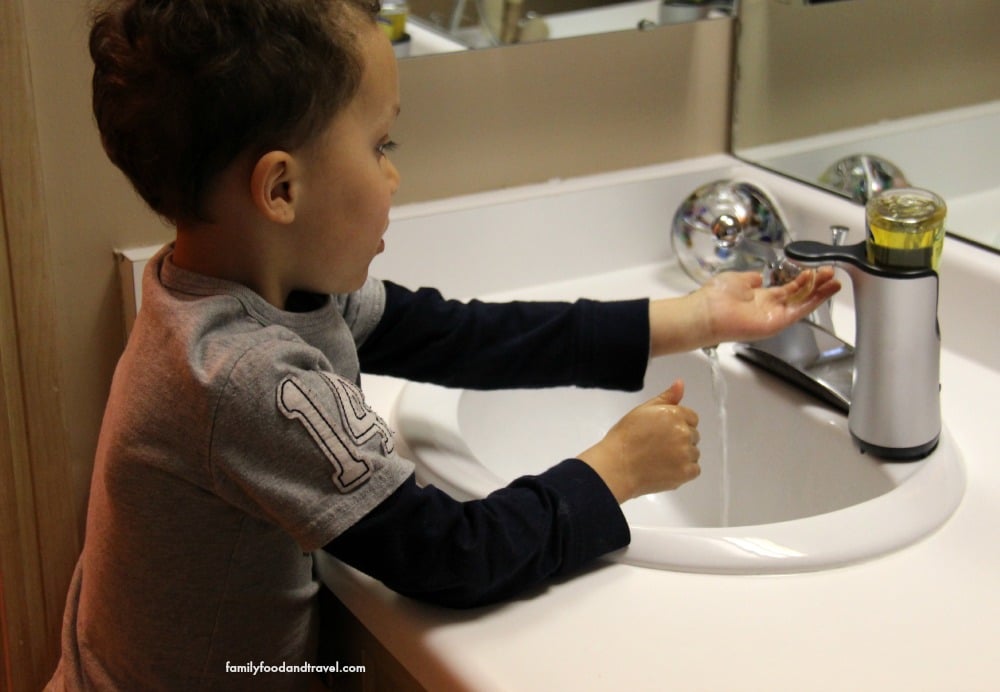 The Lemon & Verbena smelled fresh and clean and the soap left my hands feeling clean and moisturized (thanks to the moisturizing collagen complex).  It was a noticeable difference from the soap I used before. I felt confident I had reduced germs, and my boys were happy to use the new Lysol® No-Touch™ Hand Soap System.
Get the Lysol® No-Touch™ Hand Soap System now:
With this special limited time offer you can try the Lysol® No-Touch™ Hand Soap System for FREE with mail in rebate (kit with gadget and refill, up to $14.99 value)
Although this post has been generously sponsored by Lysol®, the opinions and language are my own, and in no way do they reflect Lysol®.