Travelling with my boys is one of my greatest joys. I love seeing their reactions to new places and seeing them challenge themselves to try new things. Whether it be an amusement park ride, a new food or a plane ride seeing the world through their eyes is really special.
Last weekend I took my boys for their first trip to Great Wolf Lodge, what I thought would be a fun weekend at an amazing waterpark and found out that it was truly SO much more than that. From the moment we walked in we were instantly transported into the ultimate family fun destination. Fantastic family atmosphere, wonderful customer service and everything your family could want for a fun-filled vacation. Family fun at Great Wolf Lodge Niagara is unlike anywhere we've been in Ontario.
Here are the reasons why we think Great Wolf Lodge is the Ultimate Family Fun Vacation:
#1: The Water Park 
The climate controlled water park with lots of lifeguards, free lifejackets and appropriate height restrictions allowed my boys to have fun without too much worry. We loved the variety of water activities from swimming, to the wave pool, tons of water slides, the lazy river, pools and fun water activities that engaged my boys for hours. Since I was taking 5 year old twins I was worried there wouldn't be enough for them to do, but I was absolutely wrong!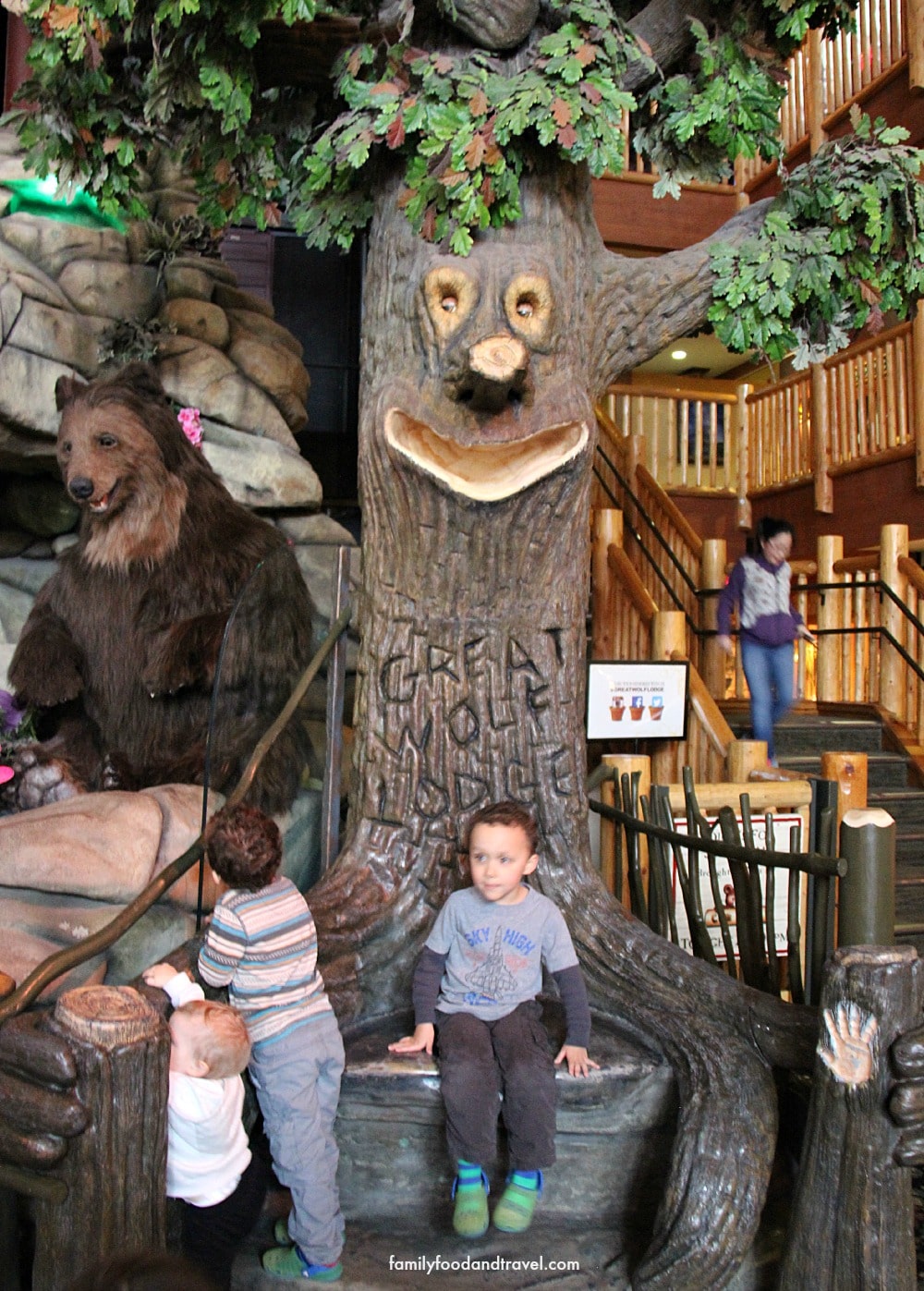 #2: The talking animals in the lobby
My boys pressed their little hands to active the animals more times than I can count! From the tree to the squirrels and the adorable beaver with the Canadian flag my boys were entranced. I loved that they were interactive and really brought the concept of Great Wolf Lodge to life.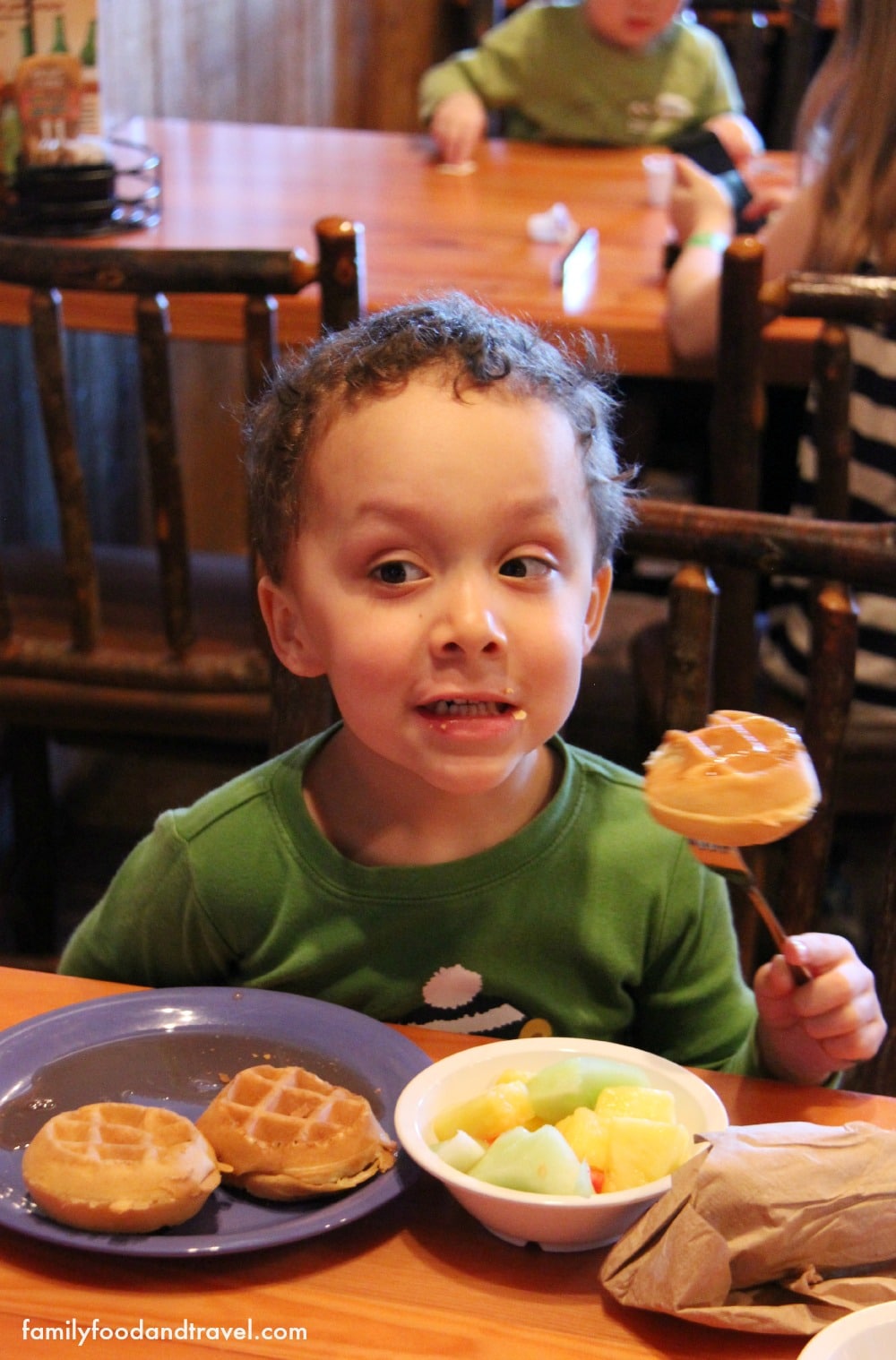 #3: The food
If you think Great Wolf Lodge is all about processed chicken nuggets and hot dogs you are wrong! The food is amazing. Not only does it taste fantastic but it is made fresh by a team of food professionals. From the Executive Chef to the Pastry Chef and every cook in between time, attention and care is paid to all meals in all food venues. From delicious ethnic dishes to fresh salmon you will find something at each meal you and your family will enjoy. My boys loved the fresh cut fruit, slow roasted Canadian bacon and the handmade pizza.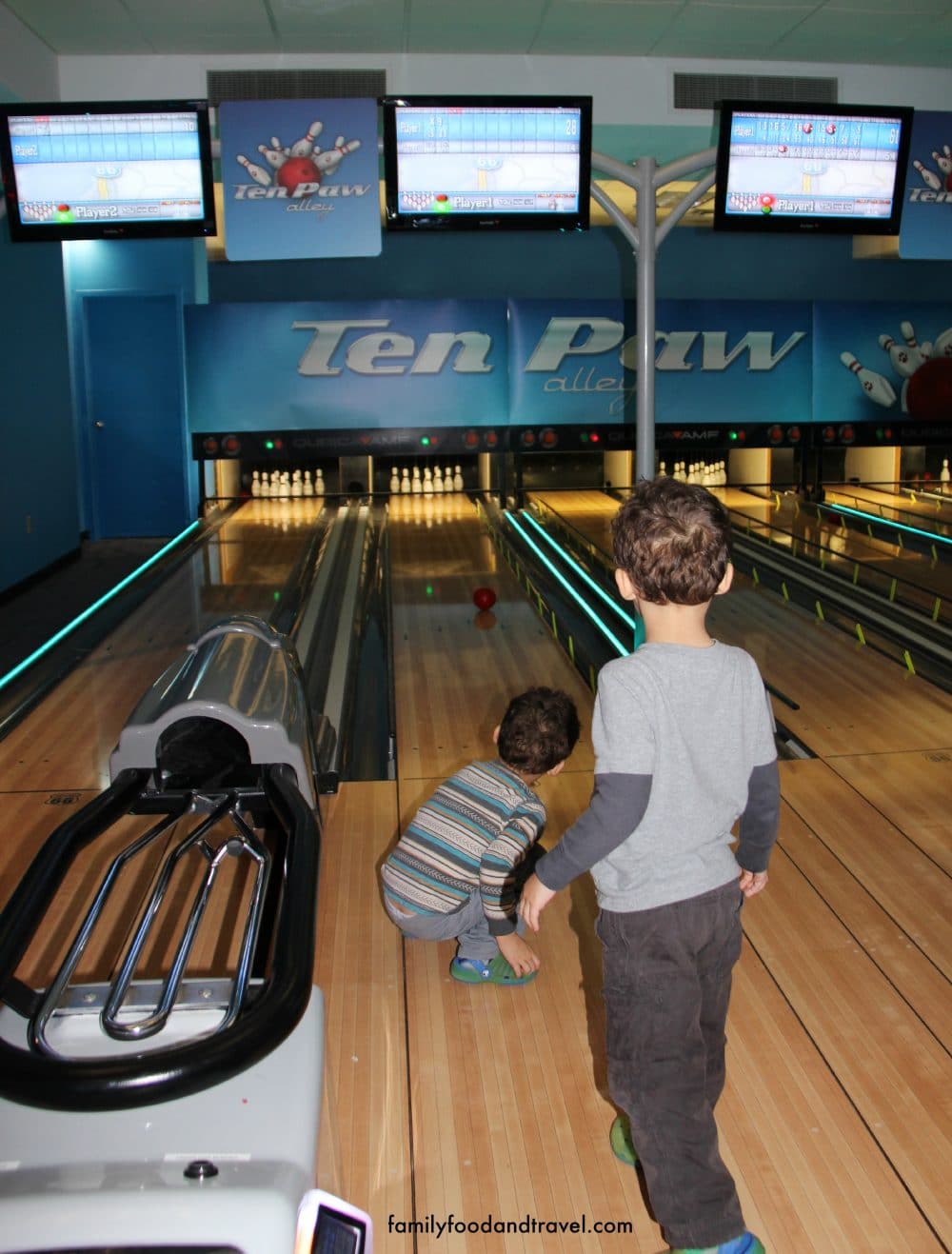 #4: Bowling!
The Ten Paw Alley was one of the highlights of our trip. From that first ball that bounced clumsily down the lane they were hooked. We played so many games I lost track and their excitement heightened with every pin that went down. Since they were beginner bowlers I loved that we could put bumper rails up and down as we pleased – this was great when I played with them, but I think I did better when the rails were up!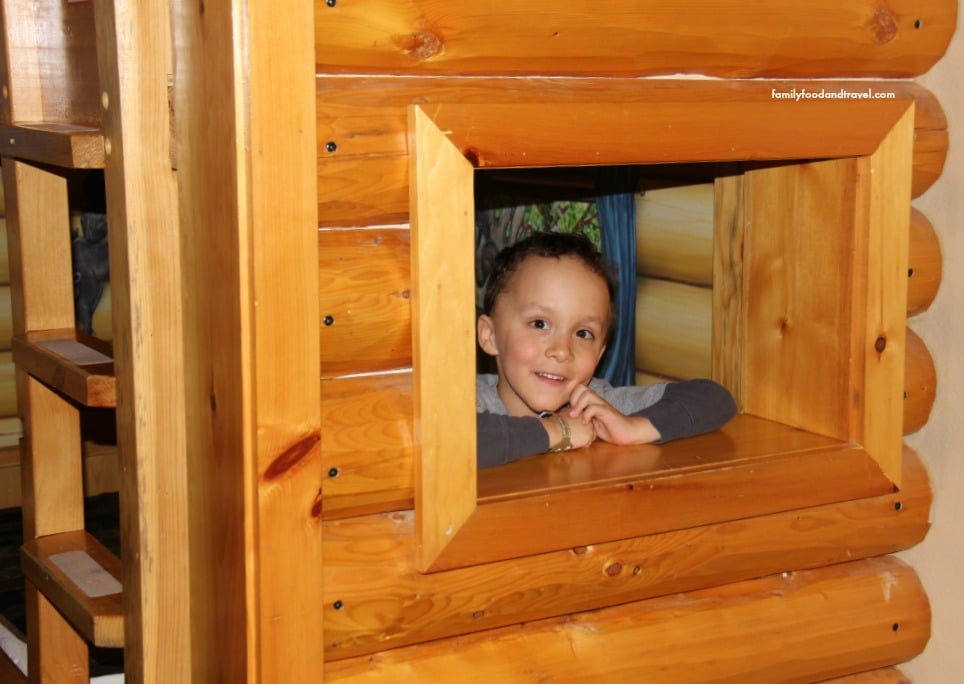 #5 Themed Suites
Want to take your hotel room up a notch? Check out these fantastic themed suites at Great Wolf Lodge that offer all kinds of fun options that include a log cabin, to a wolf den there is something for everyone.  Our stay in the KidCabin® Suite was so fun.  The boys loved peeking out their windows and thought a TV in their 'room' was so cool!
The combined result of all of these amazing amenities is that you are guaranteed to have family fun at Great Wolf Lodge.  We cannot wait to go back!

For great deals and updates follow Great Wolf Lodge on Facebook and Twitter.
Disclosure: Great Wolf Lodge graciously provide our stay in exchange for a review. As always, all opinions are my own.