Spring break from school or work is often looked forward to by families. These Top US Family Travel Destinations For Spring will give your family a wonderful break from the cold winter weather and responsibilities at home. Not only are these perfectly family friendly they are unique and won't draw as large a crowd as some more popular destinations may.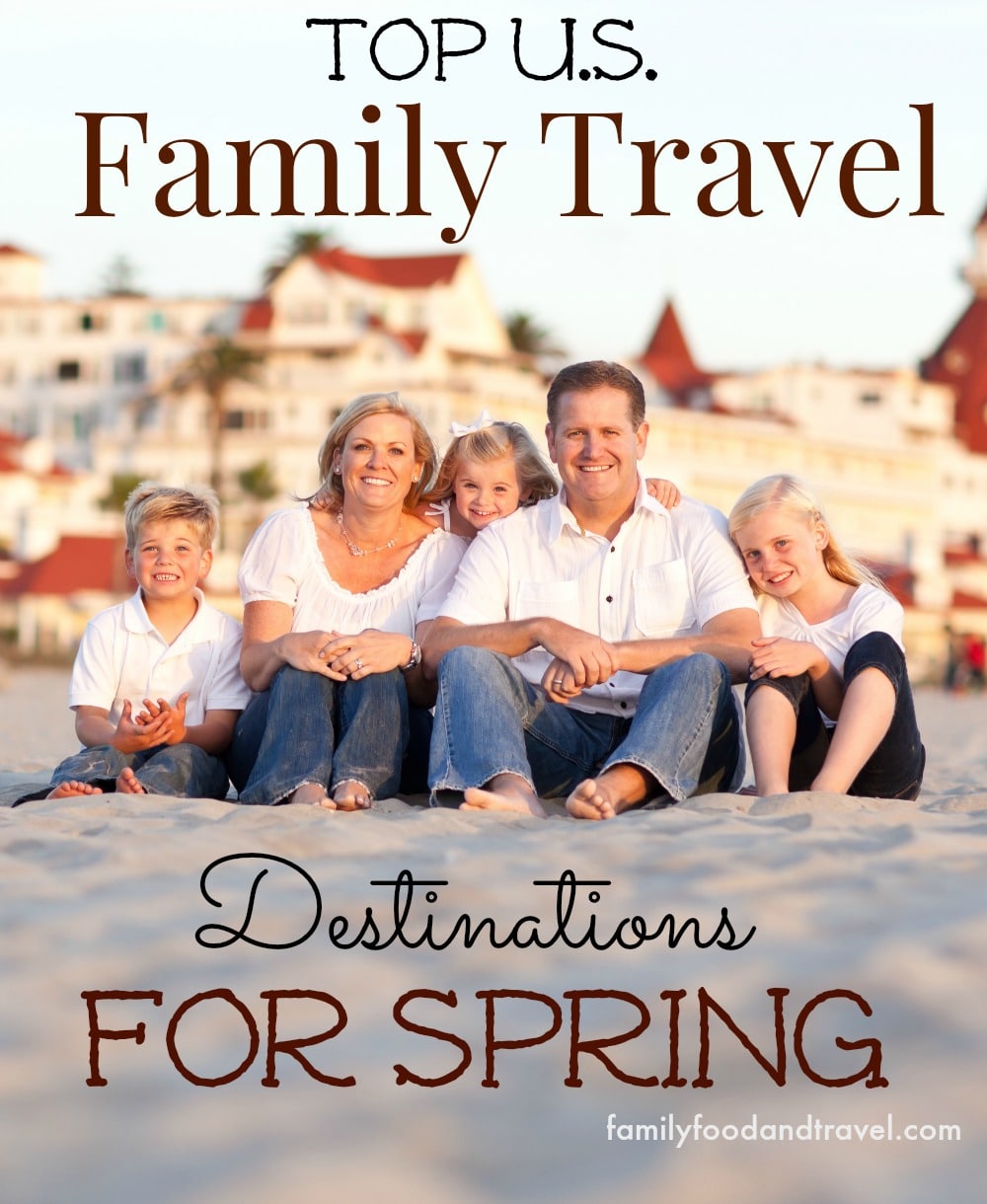 TOP US FAMILY TRAVEL DESTINATIONS FOR SPRING 
Branson, Missouri: This small yet big city in the middle of the Ozark mountains is a great destination for families during March. Not only are there great theme park option that are family friendly and full of great things for kids to and parents to do together and learn from, there are tons of other attractions. Helicopter rides, zip line tours, musical shows and theater productions are all a part of this small big city in the Midwest.
San Antonio, Texas: San Antonio features one of the best zoos in the nation. Along with the zoo, there are multiple shopping malls, downtown areas and events, as well as tons of local historical attractions to take in. From kid friendly parks, the zoo and local attractions to great night life, music and food this is a location everyone will love.
Pensacola, Florida: For the family looking for a warm beach getaway, Pensacola is a great location to tuck your feet into the sand while your kids play I the water. With tons of options for condo rentals, it is a great option for family and budget friendly travel.
San Diego, California: If you are looking for paradise, San Diego is the place to go. This coastal city offers gorgeous beaches, attractions like Sea World, the best zoo around and Balboa Park that are all family friendly and perfect for a fun filled vacation.
New York City, New York: This is a great choice for families who love the arts and history. While the city my feel overwhelming a first, it truly is an experience you can't beat. Take in Broadway productions, see famous hotels an landmarks, visit the Statue of Liberty or take a trip to pay your respects at the World Trade Center Memorial.
These top family travel destinations for spring are perfect for your family to plan this year. Not only are there tons of great options for entertainment, you will find both history and education at each of these destinations as well. For a fun and memorable getaway this year, choose from this list when planning your spring family vacation.
Check out some of our other favourite US Family Travel Destinations: