In honor of St. Patrick's Day today we are celebrating with some truly delicious Guinness Recipes! From sweet to savory and everything in between grab a Guinness and get ready to create some delicious meals and treats. Whether you love beer, love everything Irish or are looking for something new and exciting to try these Guinness recipes are sure to be a hit at your next party, pub night or Irish themed event. May the luck of the Irish be with you!
In addition to the 10 recipes listed below, we have included two bonus recipes! We guarantee you will love our Guinness and Beef Stew and do not forget to include these delicious Beer Cupcakes for the perfect sweet treat to end your meal. These Stout Cupcakes with Whiskey Infused Ganache and Bailey's Infused Buttercream are truly divine!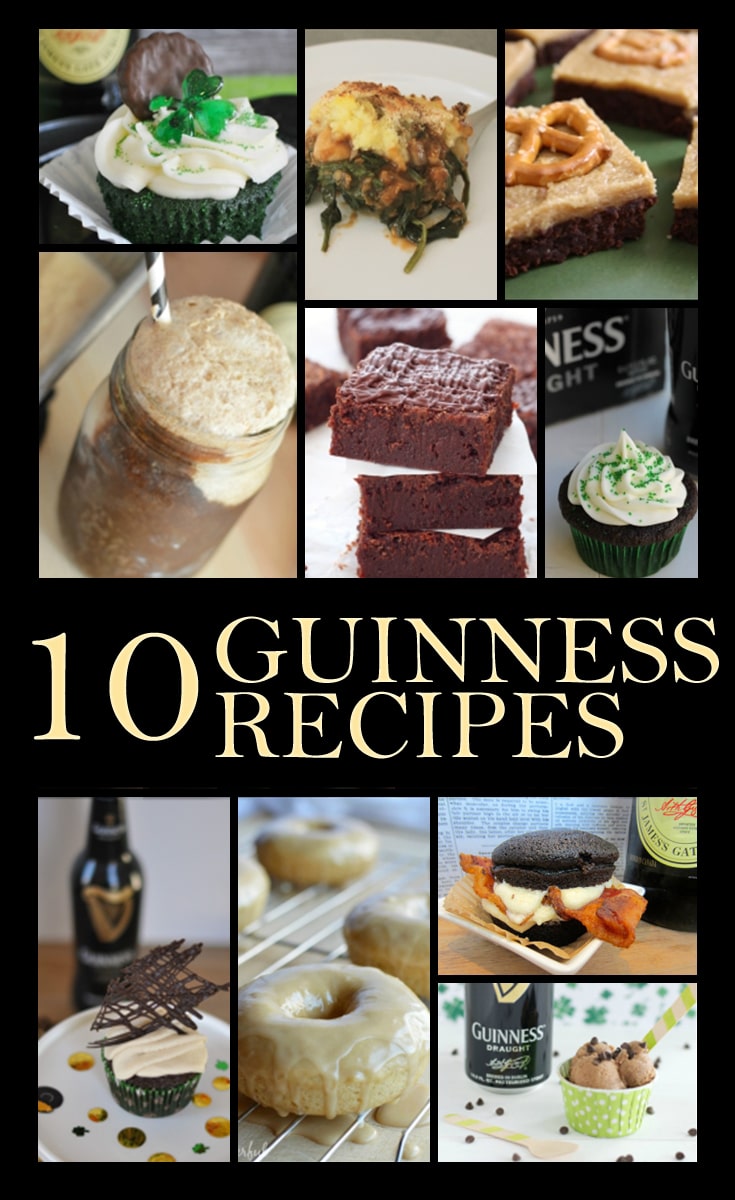 Guinness Recipes That Will Make Everyday St. Patrick's Day!
Brownies and fudge together? It's a match made in heaven. Perfect squares topped with mini pretzels. Try this Guinness Brownies with Butterscotch Fudge from 5 Minutes for Mom.
Take your cupcakes to a whole new level with the addition of Guinness. Sweet and perfectly moist Guinness Cupcakes with Irish Cream Frosting from Just Us Four.
For a main dish try Guinness Shepherdís Pie with Lentils and Spinach created by Amuse Your Bouche.
Another sweet tooth pleaser, top these Guinness cupcakes with cream cheese for 2 Sisters 2 Cities Guinness Chocolate Cupcakes with Cream Cheese Frosting recipe.
Ready for an adult float? What's better than Guinness and ice cream? Guinness Floats by Wonky Wonderful of course.
Take your Guinness cupcakes to the next level by adding maple and bacon! Beyond Frosting has created the ultimate Chocolate Guinness Stout Cupcakes with Maple Cream Cheese and Bacon cupcakes. Yum!
Perfectly moist Guinness Stout Chocolate Brownies by Roxana's Home Baking are a unique twist on a classic recipe.
Doughnuts with Guinness? Yes, please! Try this recipe for Boozy Baked Doughnuts by Wonky Wonderful.
Green food is a favorite on St. Patrick's Day. Please your guests with Green Velvet Cupcakes from Mom Endeavors Guinness & Irish Cream Green Velvet Cupcakes.
Looking for a Guinness and Ice Cream recipe? Try this Double Chocolate Guinness Ice Cream from 2 Sisters 2 Cities.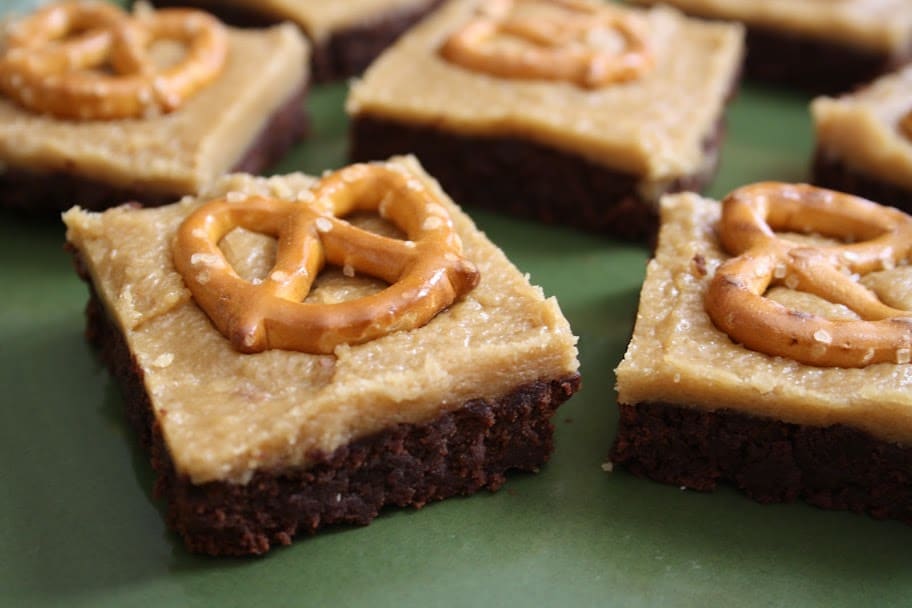 Think Outside the Kitchen and Decorate for St. Patrick's Day
Ready to decorate for St. Patty's Day? Try this simple craft your kids can make too – DIY Paper Shamrock and these surprise Leprechaun Treasure Cupcakes
Fantastic decorating options available at Amazon as well. Why not decorate with:
1. Glittery St. Patrick's Day Themed Hanging Welcome Sign

2. St. Patricks Day Home Decor Throw Pillow

3. Rustic Shamrock Garland

4. Guinness 'Taste Of Ireland' Wooden Wall Art

5. Lovely Day For a Guinness
Gather up your friends, make your favorite green drink and enjoy some amazing Guinness Recipes! Wishing you a fantastic  St. Patrick's Day!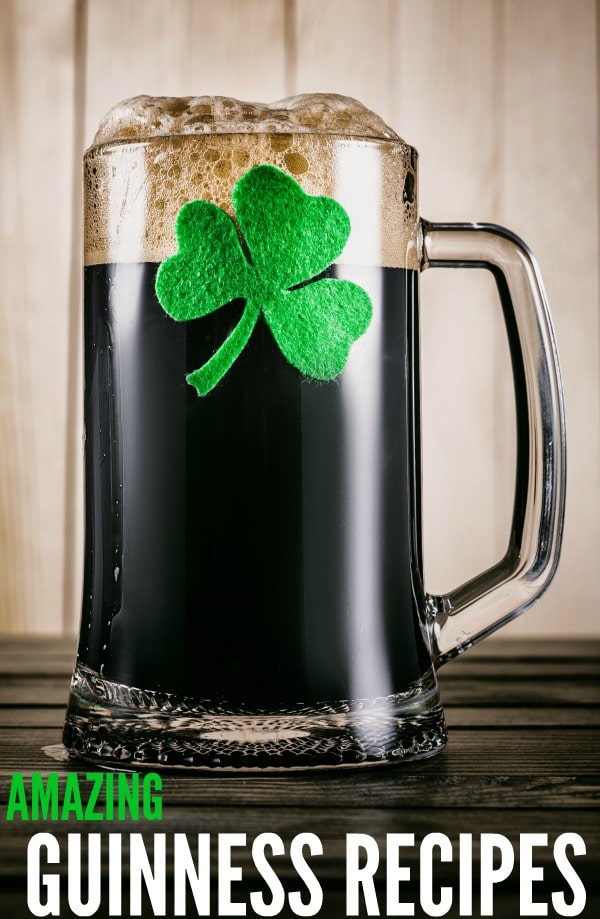 What is your favorite recipe to make with Guinness?
*This post contains affiliate links. I may receive compensation for you clicking through and making a purchase.